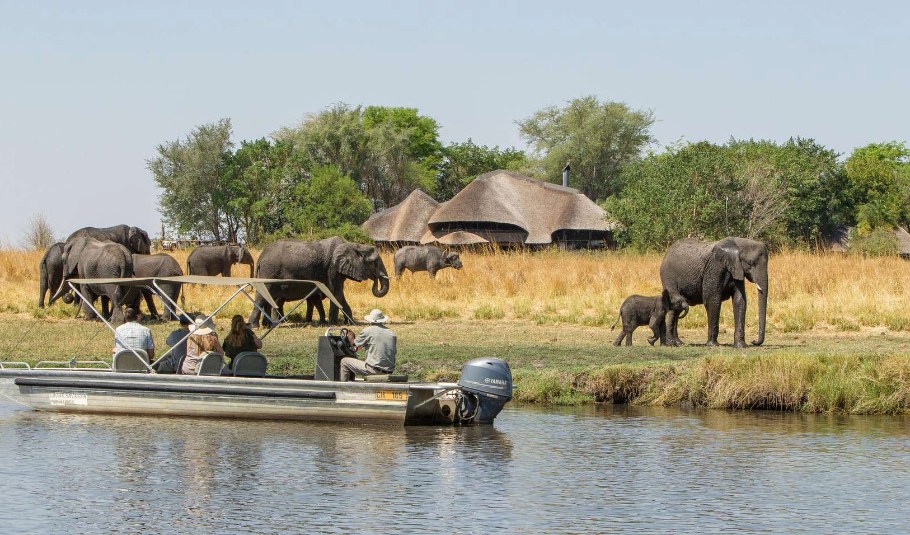 When you visit Chobe National Park, the first thing that will catch your eye is the beautiful Chobe River. This deep blue river flows through different kinds of places—sandy areas, small towns, thick forests, and floodplains. The park is named after this river, which covers a large area of the northern Kalahari Desert. Thanks to this river, the park is full of wildlife, making a Chobe National Park Safari a must-do activity on any Botswana Safari Tours.
Why Chobe National Park is a Must-Visit?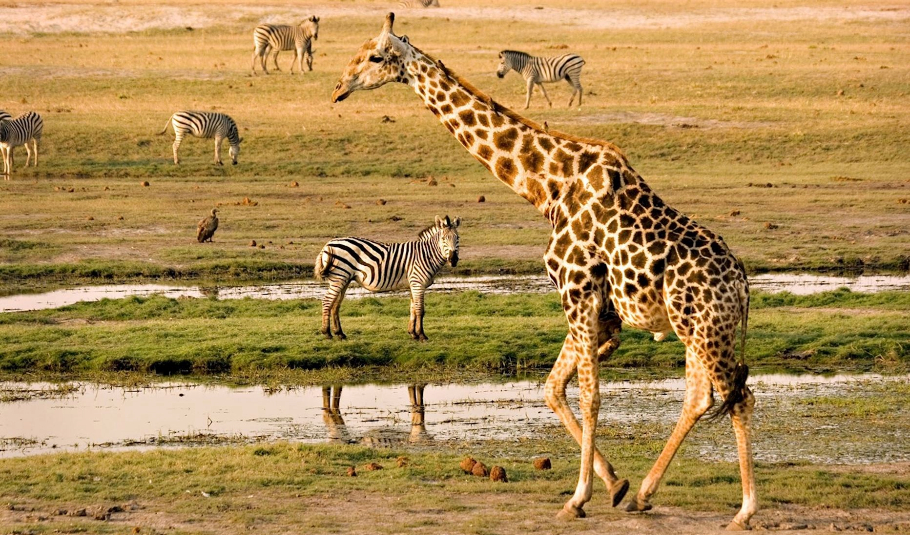 Let's look into the reasons why visiting Chobe National Park is a must during your Botswana Safari.
A Rich Ecosystem
Chobe National Park is the third-largest conservation area in the country. Its absence of fencing allows wildlife to roam freely, giving you an authentic Botswana Safari experience.
Flora and Fauna: The park's varied terrains are home to an equally diverse range of plant and animal species. You will encounter a rich variety of wildlife through its dense forests or open savannahs.
Special Note: Chobe National Park is divided into wildlife management areas with a unique ecosystem. The park offers diverse natural wonders, from the lush floodplains in the north to the dry Savuti marshland in the south.
Abundant Wildlife
No Botswana Safari Holiday Packages would be complete without a visit to Chobe National Park. It's a dynamic, ever-changing ecosystem where every creature, big or small, plays a pivotal role.
Big Five and More: While the park is most famous for its elephant population, it's also home to the rest of the Big Five: lions, leopards, rhinos, and buffaloes. But the list doesn't end there; you'll also find zebras, antelopes, and even rarer species like the African wild dog.
Birdwatcher's Paradise
If you're a birdwatching enthusiast, Chobe National Park is your paradise. The park is a haven for resident and migratory bird species, offering a feast for the eyes and ears.
Feathered Friends: From the majestic African fish eagle to the vibrant carmine bee-eaters, the park is home to over 450 species of birds. Whether you're a casual birdwatcher or a seasoned ornithologist, you'll find something to marvel at.
Don't miss out on this wildlife extravaganza. Book your Chobe National Park Safari Tours with us today.
Activities to Indulge In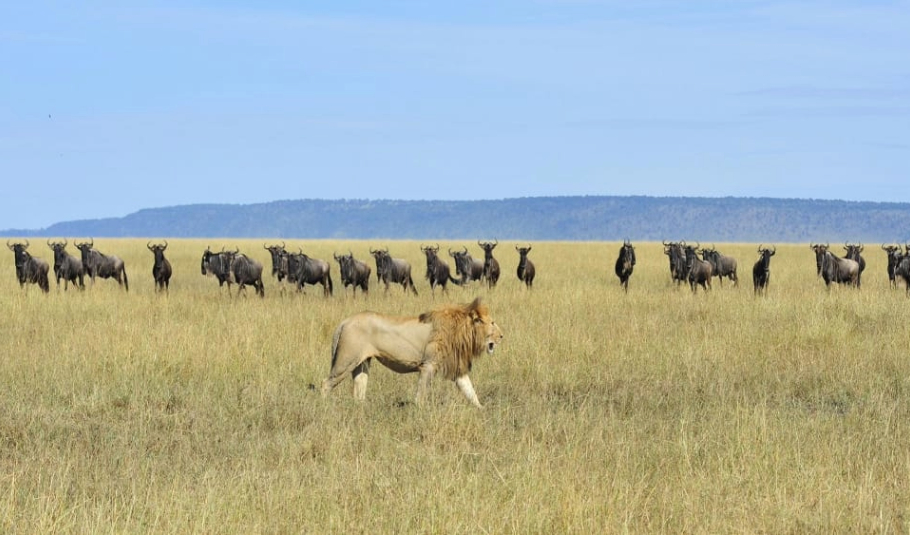 For those looking to dive into various experiences, Chobe National Park Activities offer water- and land-based adventures.
River Cruises
The Chobe River flowing through the park is its lifeblood. A river cruise offers you the unique opportunity to observe the park's wildlife from a different perspective.
Chobe River: As you sail along the river, you'll see herds of elephants and buffaloes quenching their thirst. Also, you will see crocodiles basking in the sun and many birds flying overhead.
Add a river cruise to your Botswana Safari Packages with Falcon Safaris for a once-in-lifetime safari experience.
Game Drives
Game drives are the most popular way to explore Chobe National Park. These drives offer you a front-row seat to the theatre of wildlife unfolding in the park daily.
Day and Night: While daytime drives are perfect for spotting various animals, the night drives offer a glimpse into the secretive world of nocturnal creatures like bushbabies and African wildcats.
Customise your Botswana Safari Holiday Packages with us to include day and night game drives for a comprehensive safari experience.
Cultural Tours
All Chobe National Park Safaris are not only about viewing the animals; it's also about meeting indigenous people who call this land home. Some Chobe National Park Tours offer cultural visits to local villages, providing a unique safari experience.
Local Villages: These tours offer a glimpse into the traditional lifestyles of Botswana's native communities. You'll learn about their customs and traditions and even sample local cuisine.
These cultural tours help safari goers gain a deeper understanding of local culture in Botswana.
Accommodation Options
With several options for Chobe National Park Accommodation, finding a place to rest after a day of adventures is vital.
Hotels: These Chobe National Park Hotels offer top-notch amenities for those seeking luxury and comfort.
Lodges: Chobe National Park Lodges are perfect for those who want to stay closer to nature without sacrificing comfort.
Experience the best of Botswana with the perfect Chobe National Park Accommodation.
Celebrate Nature's Diversity at Chobe National Park
Chobe National Park highlights Africa's natural beauty and diverse wildlife. It's a must-see spot that enriches any Botswana journey.
Chobe National Park Safaris are the best way to witness diverse landscapes and abundant wildlife and gain cultural insights.
Additionally, Botswana Safari Tours often include Chobe and other nearby attractions, providing a comprehensive journey through Africa's wonders.
So, turn your African safari dreams into reality by booking our Best Botswana Safari Packages. Talk to our experts now!