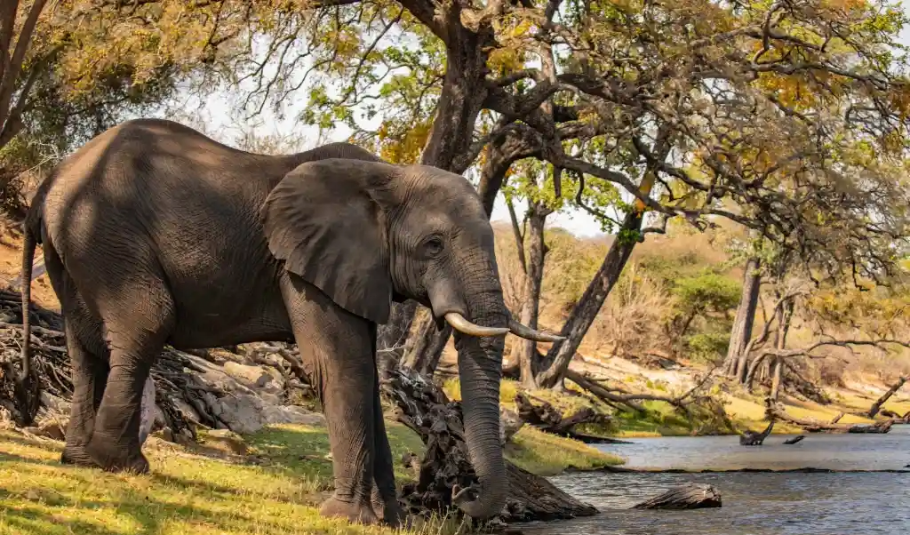 The Chobe National Park Safari offers both luxury and budget-friendly options. While Botswana boasts premium lodges, travellers can also find economical ways to experience its beauty.
From driving yourself around Chobe to joining Botswana Safari Tours, there are cost-effective methods to enjoy the park's wildlife. Read on to discover budget-friendly tips for a memorable Botswana Safari adventure.
Why Chobe National Park Stands Out
Discovering the magic of Chobe National Park is an experience like no other. This Botswana Destination reflects the essence of the African wilderness.
Chobe National Park is Botswana's first national park and is biologically diverse.
It is globally renowned for having the world's largest elephant population, estimated at a staggering 50,000.
Besides elephants, the park has many wildlife, including lions, leopards, wild dogs, zebras, hyenas, and over 450 bird species.
If you're in Chobe, you're just a short drive from the impressive Victoria Falls. This makes it easy to fit Victoria Falls Day Trips into your itinerary.
A visit to Chobe is a visual treat. With varied landscapes from woodlands to marshes, every Chobe National Park Vacation is a refreshing experience. Remember that this diversity is why there are many Chobe National Park Activities for our guests to explore.
Getting to Chobe National Park on a Budget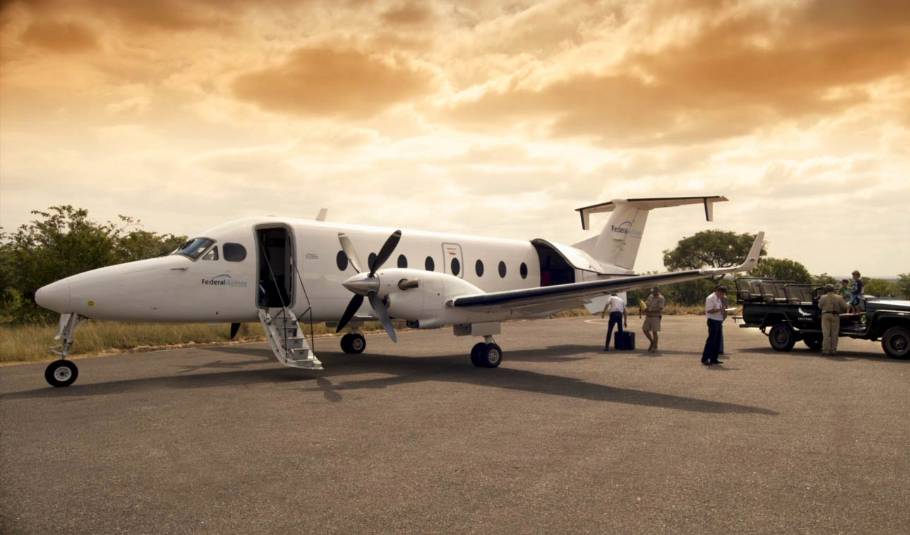 Travelling to Chobe National Park doesn't have to be expensive. There are plenty of options for travellers looking for Affordable Botswana Safaris.
One of the most cost-effective ways to set out on a Chobe National Park Safari is by renting a vehicle and driving yourself. However, renting a 4×4 vehicle on these Botswana Self Drive safaris is always advisable.
This is because the sandy roads within the park require a vehicle capable of off-road driving.
Another budget-friendly option is to take an overland truck tour. Overland tours typically include most meals, park entrance fees, and Chobe National Park Accommodation. This option eliminates the stress of planning and navigating unfamiliar terrain.
Finding budget-friendly options in Chobe Safaris is more straightforward than many think, ensuring more people can enjoy its natural beauty.
Falcon's Ace Tip: Budget travellers should watch for package deals combining Botswana Safari Packages with trips to local attractions such as Moremi and Victoria Falls.
Affordable Accommodation Options
While Safaris in Botswana are known for their luxury lodges, budget-friendly Chobe National Park Hotels and accommodation options are available.
Inside the Park
The national park boasts campsites and other budget-friendly Chobe National Park Accommodations. Thebe River Safaris Lodge is a top choice for those seeking more comfort. This lodge provides en-suite rooms with modern amenities, all while overlooking the picturesque Chobe River.
Outside the Park
Several budget-friendly accommodation options exist Near Kasane, the town closest to Chobe. One such option is the Chobe Safari Lodge. It offers a campsite with views of the Chobe River and essential amenities at a reasonable price.
Tour Packages to Consider
Budget-friendly Botswana Safari Tours are available, and many combine travel to nearby destinations such as the Okavango Delta and Victoria Falls. Some of the affordable Botswana Safari Packages, including a visit to Chobe, are listed below:
Falcon Safaris offers several budget-friendly Botswana Safari Tours. Don't miss out; book now!
Must-Do Activities on a Budget in Chobe
Exploring Chobe National Park Safari offers a blend of thrilling and relaxing activities. It's more than just sightseeing; it's about immersing oneself in nature and connecting with the wild.
Game Drives: Witness the majestic African wildlife up close with our land-based game drives on Chobe National Park Safari Tours. It is ideal for those looking to photograph animals in their natural habitats.
River Cruises: Experience Chobe's wildlife from a new perspective. Late afternoon cruises offer enchanting views of elephants bathing in the river, an experience unique to Chobe National Park Activities.
Birdwatching: With 450 species of birds calling Chobe home, it's a paradise for birdwatchers. Especially during the rainy season, the avian activity is at its peak.
There's so much to do in Chobe, and every day brings a new story. You can find exciting adventures and calm moments with the Activities in Chobe National Park. Everyone can find something they love in Chobe.
Fact: Chobe's unique blend of land and water-based activities makes it a distinct destination among Botswana Safari Holidays.
When to Go on a Chobe National Park Safari
Botswana Safaris and Tours are best planned, keeping the season in mind. The rainy season is apt for birdwatching and spotting young wildlife from November to March.
The accommodation facilities cost less, and crowds are fewer during these months, making it the Best Time to Visit Chobe National Park for affordable safaris.
However, as climate patterns change, travellers should remain flexible with their plans to make the most of their visit.
Experience the best of Chobe on a budget.
With options like self-driving, taking an overland truck tour, and staying at budget-friendly accommodations, a Chobe National Park Safari can be affordable and memorable.
From watching elephants bathing in the Chobe River to spotting a leopard during a game drive, the experiences Chobe National Park offers are priceless.