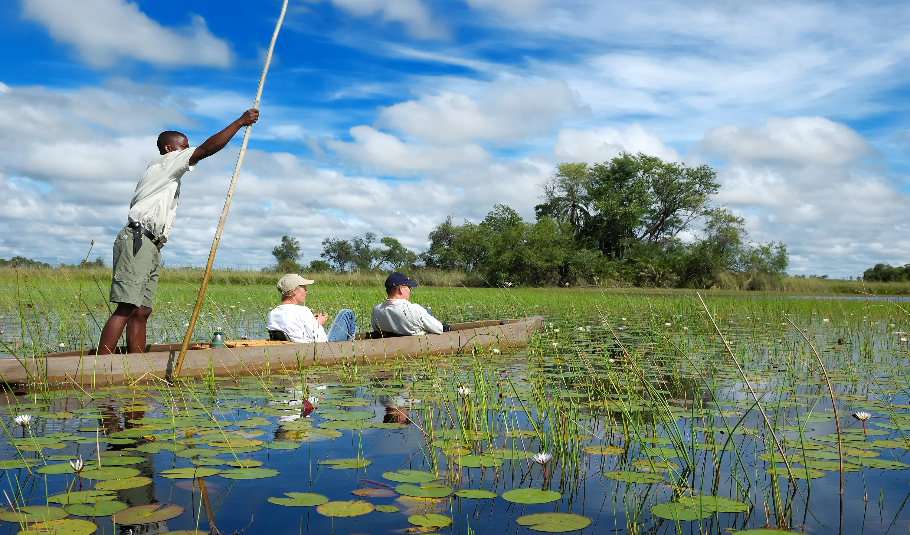 The Okavango Delta, a UNESCO World Heritage site, is a pristine wilderness teeming with wildlife and breathtaking landscapes. One of the most unique ways to explore this Okavango Delta Mokoro Trip is by heading on a Mokoro trip. But how do you find the perfect mokoro experience amidst this natural wonderland?
Plan Botswana Safaris And Tours – your gateway to unforgettable Okavango Delta Tours. In this guide, we'll take you through the steps to find and plan your perfect Okavango Delta Mokoro Trip in the heart of Botswana.
Understanding Mokoro Trips – What to Expect
Before you set out on a Mokoro Safari In Okavango Delta, it's essential to understand what this experience entails.
Mokoros are carved from large tree trunks and have been used for centuries by the local communities for transportation in the Delta.
The absence of noisy engines allows you to quietly glide through the waterways, providing a serene and immersive experience.
The low vantage point of the Mokoro brings you closer to the Okavango Delta Wildlife and aquatic plants, offering unique and intimate encounters.
Choosing the Right Season for Your Mokoro Trip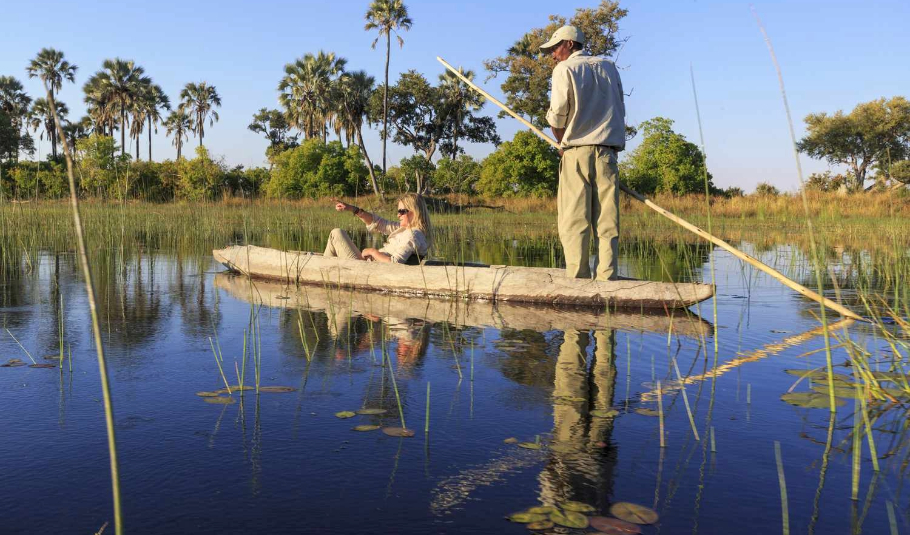 You can experience distinct seasons during your Safari In Okavango Delta, each offering a different atmosphere and wildlife sightings. Choosing the right season is important for your Mokoro adventure.
Dry Season (May to October): Ideal for wildlife sightings, as animals congregate around water sources. Dry, sunny days offer clear visibility.
Wet Season (November to April): Witness the transformation of the Delta into a lush paradise with abundant birdlife and stunning green landscapes.
Finding Reliable Tour Operators and Guides
Finding the right tour operator and guide is essential for a safe and enjoyable Mokoro Trip In Okavango Delta.
Start by researching tour operators and guides online. Read reviews and testimonials to gauge their reputation.
Seek recommendations from fellow travelers or consult travel forums and social media groups.
Ensure that the operator or guide is licensed and has the necessary permits to operate in the Delta.
Comparing Mokoro Trip Packages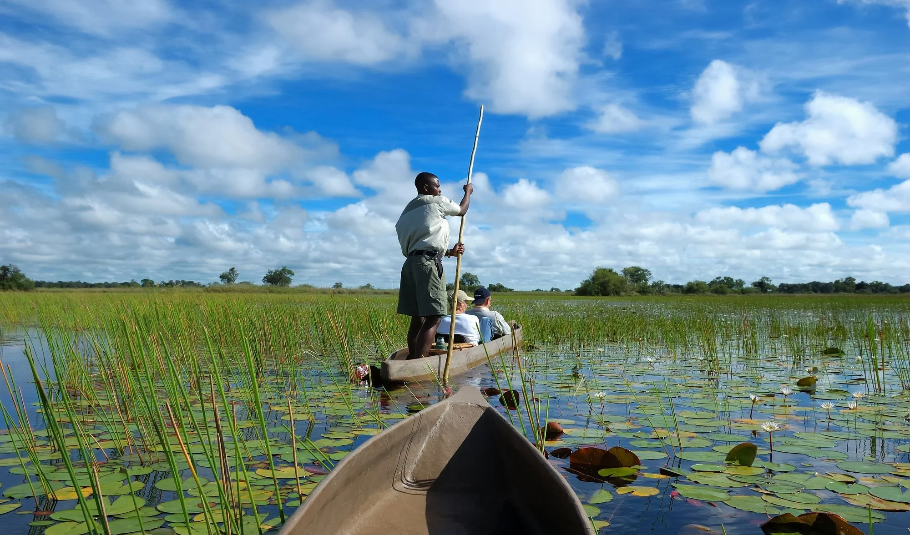 Okavango Delta Packages for Mokoro trip can vary in terms of duration, itinerary, and inclusions. It's essential to compare options to find the one that suits your preferences.
Trip Duration: Determine how many days you want to spend on your Okavango Delta Mokoro Trip. Trips typically range from a half-day to several days.
Itinerary: Review the proposed itinerary to ensure it covers the areas and activities you're most interested in.
Inclusions: Check what is included in the package, such as meals, accommodations, and activities. Also, check whether any additional Okavango Delta Tours Cost apply.
Tips for a Memorable Mokoro Experience
To make the most of your Mokoro trip, consider these tips for the memorable Okavango Delta Holidays.
Space in the Mokoro is limited. So, pack only the essentials, including sunscreen, a hat, sunglasses, a reusable water bottle, and a camera with protective gear.
Wear lightweight, breathable clothing in neutral colors. Don't forget insect repellent and a rain jacket, especially during the wet season.
Your guide is your best friend to reveal the Delta's secrets. Listen to their instructions and ask questions to enhance your understanding of the environment.
Maintain a safe distance from animals, resist the urge to touch or feed them, and avoid making loud noises.
Set Sail with Falcon Safaris for Your Mokoro Adventure
Your journey to discover the Okavango Delta's secrets through a Mokoro adventure is a step closer to reality. It's time to turn those plans into reality, and what better companion to have than Falcon Safaris? With our dedication to preserving this natural wonder and commitment to crafting unforgettable journeys, we're your ideal companion in this aquatic escapade.
So, let's make it happen. Your Okavango Delta Mokoro Trip is calling. Don't miss the boat; book your Botswana Safari Tours today and set sail towards a once-in-a-lifetime adventure in the Okavango Delta!