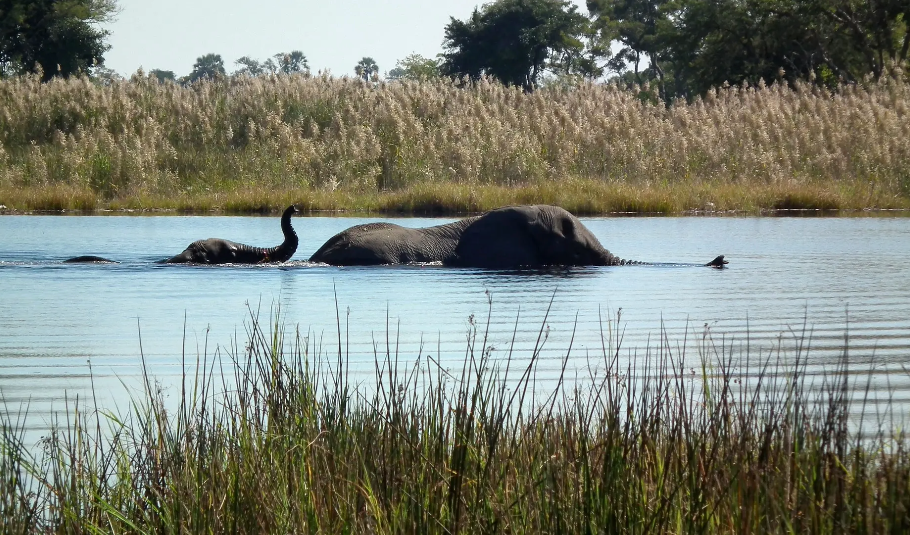 Have you ever dreamt of a place where nature steals the show, and each moment becomes a cherished memory? If so, step into the incredible world of a Chobe National Park Safari.
Situated in scenic Botswana, this Chobe National Park offers an array of wildlife sightings, jaw-dropping landscapes, and adventures beyond the ordinary. From colossal elephants to unique fishing adventures, Chobe has it all.
Let's look at reasons that have made Chobe a must-visit destination on Botswana Safari Tours.
Get Up Close with Majestic Elephants
Chobe National Park is renowned for its significant elephant population, as many as 50,000. Yes! You read it right: this national park takes the crown for housing the highest concentration of elephant population in Africa.
This solidifies its role as a crucial sanctuary for these animals. As one of Africa's prime locations to view these incredible creatures, the Chobe National Park Safari provides an unmatched experience for elephant lovers.
Chobe River Encounters: Witness herds of elephants frolicking or quenching their thirst at the Chobe River.
Take Captivating Images: Capture heartwarming images of young elephants trailing their mothers or adult males engaging in playful tusk wrestling.
Take advantage of this exceptional chance to see these magnificent animals up close. Contact us at Falcon Safaris for personalized Chobe National Park Safari Tours focusing on elephant observation.
Dive Into Fishing Adventures
The Chobe River offers an unparalleled fishing experience inside the Chobe National Park. Home to various fish species, including the elusive Tiger Fish, the river promises an engaging time for both experienced anglers and novices.
Variety of Fish: Expect to catch everything from bream and catfish to African pike and upper Zambezi yellowfish.
Anytime Adventure: Fishing in Chobe is a year-round activity, offering continuous excitement for fishing enthusiasts.
Fishing is one of the must-try Chobe National Park Activities. We have curated comprehensive Botswana Safari Packages that include enriching fishing experiences.
Experience Tranquil Sunset Cruises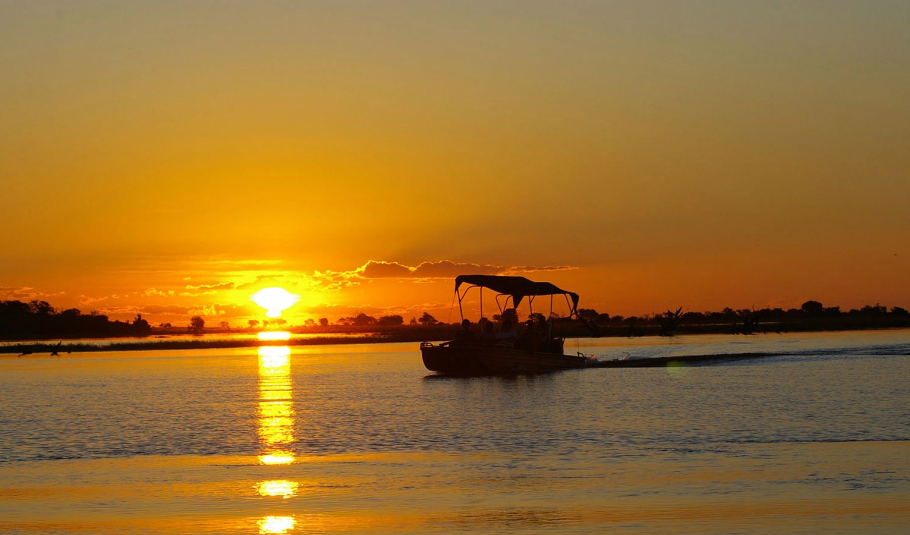 Sunsets at Chobe display nature's grandeur that can't be missed. The sky erupts into vibrant colours as the sun dips below the horizon, creating a calming and reflective atmosphere.
Evening Calm: Enjoy a relaxing drink as you sail on the peaceful Chobe River, all while watching for animals like hippos and crocodiles that frequent its banks.
Sustainable Options: Many Chobe National Park Hotels and Chobe National Park Lodges offer eco-conscious cruise options, ensuring your cruise is as responsible as enjoyable.
Ready to witness Chobe's breathtaking sunsets and engage with its rich wildlife? Book your eco-conscious river cruise today and take back this unforgettable experience from Botswana Safari Tours.
Live Your Chobe Dream Today!
Nothing compares to a Chobe National Park Safari when it comes to experiencing exceptional wildlife, exhilarating activities, and breathtaking beauty all in one place.
From watching the massive herds of elephants to fishing in the unique ecosystem of the Chobe River and ending your day with the serene beauty of a Chobe sunset, there is no better place to experience the marvels of nature.
And, if you want to combine the magnificence of Chobe with other world-class wildlife destinations around Chobe, you can always opt for our Botswana Safari Tours.