Setting out for a Chobe National Park Safari is undoubtedly a crowning moment in Botswana Safari Tours. Although Botswana captivates visitors throughout the year, there's something uniquely attractive about experiencing the park in the winter months.
The serene atmosphere and crystalline air of the park's winter season create an ideal backdrop for spectacular wildlife viewing. Thus elevating your Botswana Safaris to new heights of fascination.
The Advantages of Winter Game Viewing
Winter provides many benefits for those looking to immerse themselves in the mesmerizing world of Botswana Safaris. Each factor, from the climate to the sparse vegetation, contributes to an unparalleled game-viewing experience on Chobe National Park Safari.
Unobstructed Views
During winter, the park's foliage thins out significantly. It provides tourists with unhindered, panoramic views of the diverse animal species that call Chobe home. This is an excellent time for those interested in photography or simply observing wildlife in their natural habitat on Chobe National Park Holidays.
Special Note: The reduced vegetation also makes it easier for guides to track animals, enhancing your chances of spotting elusive creatures like leopards on Chobe National Park Safari Tours.
Concentrated Wildlife Around Water Sources
The winter months in Chobe are relatively dry, so water resources are limited. Animals instinctively gather around rivers and waterholes, providing an excellent opportunity for tourists to view them in large numbers and at close distances.
Grab your chance to witness this natural spectacle by booking your Chobe National Park Tours today.
Favourable Climate
Winter's cooler temperatures create a comfortable environment for both wildlife and tourists. Without the relentless summer heat, you are likelier to see animals active and alert. This creates more exciting game-viewing opportunities on Chobe National Park Vacations.
Activities Tailored for Winter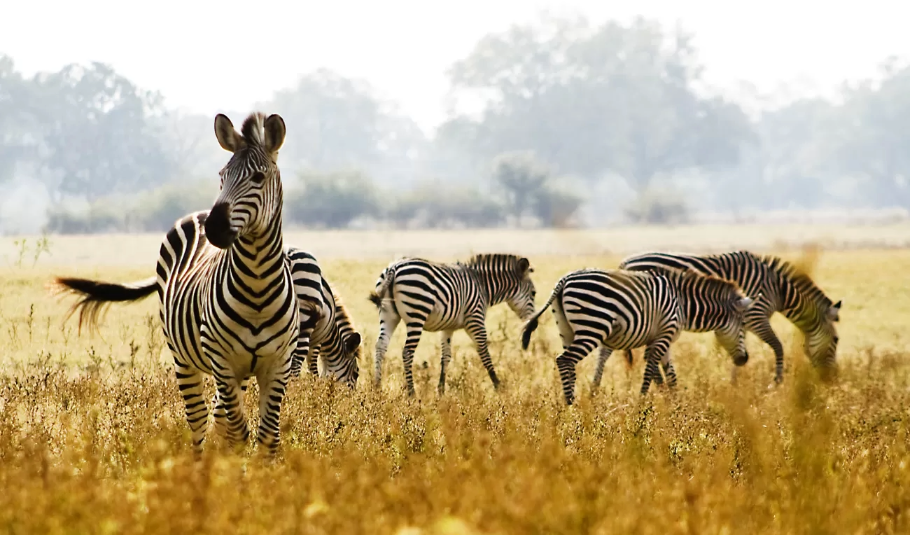 Winter season is not about passive observation only. It's also about extraordinarily engaging with nature. Several Chobe National Park Activities are tailored to take advantage of the season's offers.
River Safaris
The Chobe National Park Safari Tours often include river safaris, especially beneficial in winter when animals are more likely to be near water sources. These safaris provide an incredible perspective of the park's aquatic life.
Walking Safaris
For those who prefer an active interaction with nature, walking Safaris in Botswana is an excellent choice. The pleasant winter weather conditions make for an ideal setting to explore the details of Chobe's diverse ecosystems.
Sunset Game Drives
The tranquil winter evenings you witness on Chobe Safaris offer a unique backdrop for sunset game drives. As the sky turns vivid hues, animals like lions and hyenas begin their nightly activities, offering yet another unique game-viewing opportunity.
Accommodation: More Than Just a Place to Stay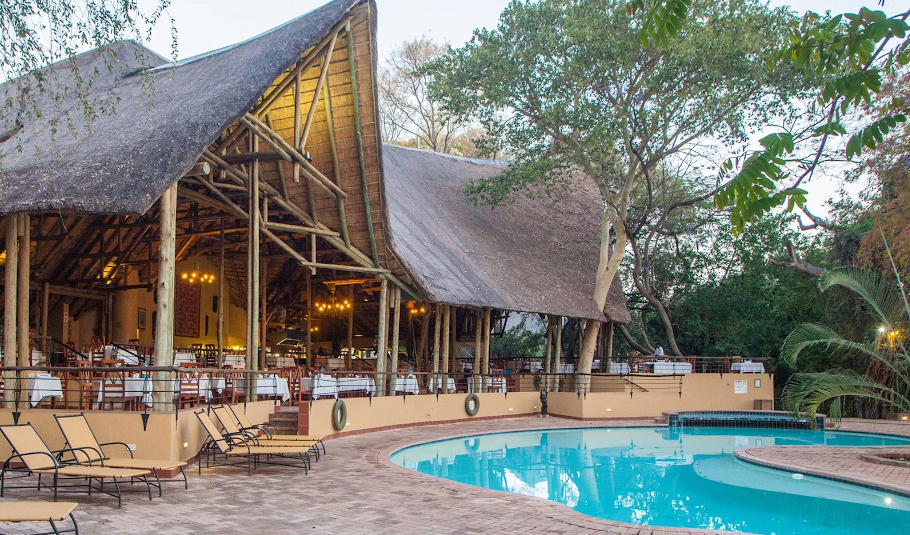 Your experience in Chobe during winter is also largely shaped by where you stay. Luckily, Chobe has a range of accommodations to suit every traveller's needs.
Luxurious Lodges
When it comes to comfort and luxury, Chobe National Park Lodges are unparalleled. They offer the perfect combination of rustic natural beauty and modern conveniences.
Budget-Friendly Options
For those looking for an Affordable Botswana Safari, several lodges and campsites offer a comfortable stay without compromising the quality of your experience.
Amenities and Services
Most Chobe National Park Accommodations go beyond just providing a room. You can find special Chobe Safari Packages and other amenities that add value to your stay and overall national park experience.
Discover Chobe's Winter Magic
Experience the magic of the dry season in Chobe, where moderate temperatures and abundant games make every moment spectacular. Don't miss out—book your Chobe National Park Safari with Falcon Safaris today and witness nature at its finest!