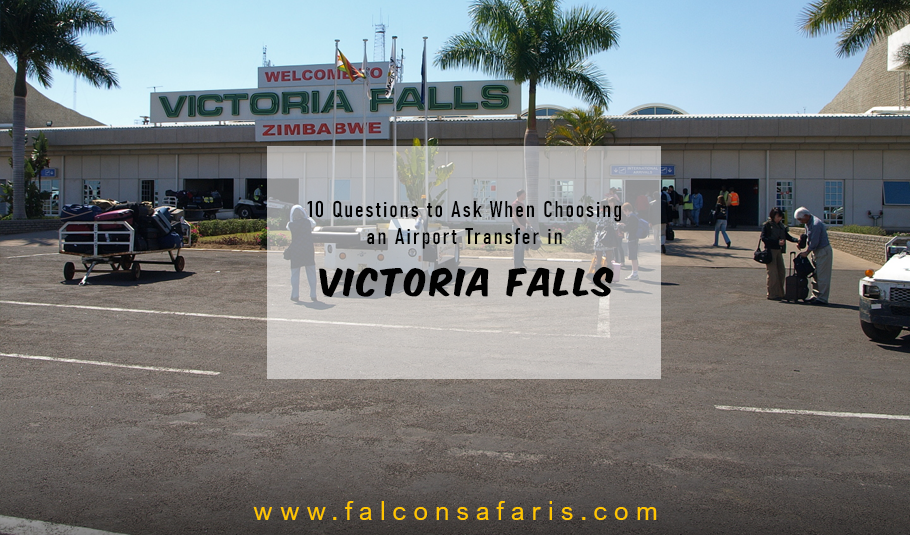 Who in the world wants to fight the uphill battle of answering all Victoria Falls Airport Transfer questions? It's us of course! As fellow travel enthusiasts, we're happy to clear any doubts you may have and answer your questions.
This blog will shine a spotlight on questions related to every aspect of Victoria Falls Airport Transfer. From payment methods and types of vehicles to cancellation policies and met and greets – we have them covered so you don't have to. Some providers may be hesitant to offer details of their cancellation policies or hidden fees, but not us!
What Type Of Vehicles Does Your Victoria Falls Airport vTransfer Service Offer?
Transfer services in Victoria Falls Tours may offer a range of vehicle options depending on their customers' needs and preferences. Some common types of vehicles that may be offered by transfer services in Victoria Falls Tour. For examples:
Sedans: These are typically four-door vehicles that can accommodate up to four passengers. Sedans may be suitable for smaller groups or solo travellers.
SUVs: These are larger vehicles that can accommodate more passengers and luggage. SUVs may be suitable for families or small groups travelling together.
Minivans: These are larger vehicles that can accommodate up to 8 passengers. Minivans may be suitable for larger families or small groups travelling together.
Luxury vehicles: Some transfer services may offer luxury vehicles, such as limousines or high-end SUVs.
"Good To Know: It's important to note that the availability of specific vehicle types can vary depending on the transfer service provider and location. It's always a good idea to check with the transfer service provider directly to confirm the types of vehicles they offer for a Victoria Falls tour.
Are Your Vehicles Insured And Regularly Serviced?
This is an important question to come up when booking a tour operator. It always needs to do your research and ask the tour operator about their insurance policies. Vehicle maintenance practices before booking any airport transfer service.
A reputable tour operator should be willing to provide you with information about their insurance coverage and vehicle maintenance.  Remember, safety should always be a top priority when travelling, so it's important to take the time to make sure that you're booking a reliable and trustworthy Victoria Falls Airport Transfer Service.
Is Your Company Licensed And Registered With The Appropriate Authorities?
Yes, it is important to ensure that the tour operator providing the Victoria Falls transfer is licensed and registeredvvv authorities. This makes you know that the operator is operating legally and has met certain standards and requirements. License and registration may be required by local or national government bodies, tourism associations, or other industry organizations. It is important to verify this information before booking with the tour operator.
"Good To Know: Falcon Safaris is a reputable licensed tour operator and offers the best service for Victoria Falls airport transfers.
What Are The Rates For Your Victoria Falls Airport Transfer Service?
The rates for a transfer service of a tour operator to Victoria Falls Airport Transfer can vary depending on a number of factors such as the type of vehicle, the distance of the transfer, and the time of day. Some tour operators may offer fixed rates for certain routes or services, while others may offer customized packages based on your specific needs. It is important to compare rates and services offered by different tour operators to ensure that you are getting the best value for your money.
Are There Any Hidden Fees Or Additional Charges For Victoria Falls Airport Transfer?
It is important to clarify with the tour operator if there are any hidden fees or additional charges for Victoria Falls Airport Transfer. Some tour operators may include all fees and charges in their initial quote. While others may have additional fees or charges for things like excess luggage, waiting times, tolls, or parking.
What Payment Methods Do You Accept On Your Victoria Falls Transfers?
When booking a Victoria Falls Airport Transfer with a tour operator, it is important to ask what payment methods they accept. Most tour operators will accept major credit cards such as Visa, and Mastercard. Some may also accept other forms of payment such as bank transfers, or cash. It is important to confirm with the tour operator what payment methods are accepted and whether there are any additional fees or charges associated with certain payment methods.
Can You Provide A Detailed Itinerary And Confirmation Of Booking?
Yes, a tour operator should be able to provide a detailed itinerary and confirmation of booking for Airport transfers to Victoria Falls.
This should include important details such as the pickup time and location, the destination, the type of vehicle, and any other special requests or instructions.
The confirmation of booking should also include the total cost of the transfer service, any fees or charges, and the payment process.
 It is important to review the itinerary and confirmation of booking carefully to ensure that all details are correct and that there are no misunderstandings or errors.
Do You Offer Meet-And-Greet Services At The Airport?
Many tour operators do offer meet-and-greet services at the airport for a Victoria Falls Airport transfer. This service can be particularly helpful for travellers who may not be familiar with the airport or the surrounding area.
The meet-and-greet service typically involves a representative from the tour operator meeting you at the airport and assisting you with your luggage. They also provide directions and answer any questions you may have about the transfer or your destination.
We at Falcon Safaris welcome our guests in a grand way by providing the meet-and-greet service at the airport. It aims for your pleasure and our duty so that you can have a smoother and more comfortable travel experience.
What Is Your Cancellation Policy For Victoria Falls Airport Transfer?
It is important to ask about the cancellation policy of a tour operator when booking a Victoria Falls airport transfer.
The cancellation policy will typically outline the terms and conditions for cancelling or modifying your booking, and any fees or penalties that may apply.
Some tour operators may offer a full refund for cancellations made within a certain time frame, while others may have stricter policies with non-refundable deposits or fees.
So, it's important to understand the cancellation policy before booking your Victoria Falls Tour to avoid any unexpected costs or fees in the event that you need to cancel or modify your booking.
Do You Have Any Customer Reviews Or Testimonials That I Can Read?
Yes, many tour operators will have customer reviews or testimonials that visitors can read for Victoria Falls Airport Transfer. Customer reviews and testimonials can provide valuable insights into the quality of service. Tvhe professionalism of the staff, and the overall experience of previous customers. You can typically find reviews and testimonials on the tour operator's website, social media pages, or third-party review sites such as TripAdvisor.
It is important to read a range of reviews to get a comprehensive understanding of the tour operator's strengths and weaknesses. If a tour operator does not have any customer reviews or testimonials available, you can ask them if they can provide references from previous customers who have used their transfer services. This can give you additional reassurance and help you make an informed decision when choosing a tour operator for your Victoria Falls Airport Transfer.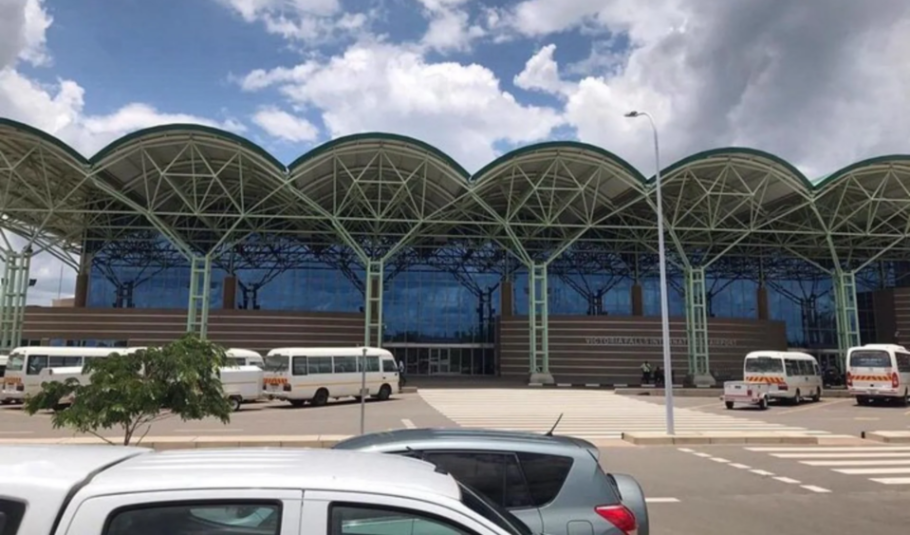 Book with Us for a comfortable and safe Victoria Falls Airport Transfer!
Asking these questions can help ensure that you choose a reputable and reliable airport transfer service in Victoria Falls. Knowing what types of vehicles are available, and their insurance and maintenance status can give you peace of mind while on Victoria Falls Tour.
With Falcon Safaris, you will be ensured a smooth and comfortable travel experience! Our core staff has more than twenty-five years of combined experience in organizing transfers of our guests with meet-and-greet service! So, without any delay contact us today and enjoy your marvelous Victoria Falls Tour with us!