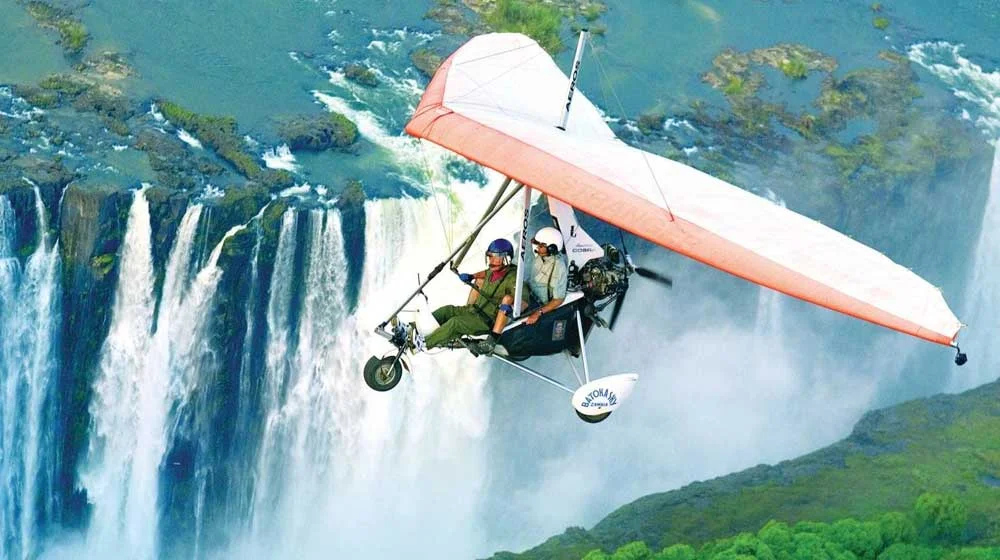 Viewing one of Africa's greatest natural wonders from a microlight is a wonder in itself.
Grabbing a chance to view the falls from the top of the deep gorges is surely an experience of a lifetime. Micro Light Flights Victoria Falls are completely open air unlike helicopters giving an experience of flying naturally under the open sky.
The flights guarantee uninterrupted, breathtakingly beautiful views of the Victoria Falls.
Tour Tip:
Cameras not allowed due to safety issues. There is a wing mounted camera operated by the pilot. So, just ask for any particular type of picture and sit back and enjoy that, what the nature has to offer.
It is available only from Livingstone Island on the Zambian side of the Falls.
Age limit should be 4 years and above.
Passengers with weight up to 100 kgs are allowed to take the flight.
Best Time To Take Microlight Flights: Avoid rainy season (December to March) as flights are subject to weather conditions.
Price: From US $179 for a 15-minute flight
Swimming at Victoria Falls Devil's Pool is a once in a lifetime adventure activity.
The Devil's Pool is a deep, natural pool created by thousands of years of erosion caused by the flowing water of the falls. There is a rock ledge on the lip of the falls, where the water is only a few centimetres deep, and this natural barrier allows you to jump into the deep pool without getting swept over the edge.
In order to reach the pool, you need to swim upstream then you climb out on a rocky outcrop close to the edge of the falls and then there's the Devil's Swim.
National Park glaring at everyone waving back at you from across the falls.
Best Time To Take A Dip Into The Devil's Pool: Devil's Pool is only open in the dry season when water levels are low between mid-August and mid- January.
Price: US $95 per person.
High Speed Jet Boat
A fast paced ride in the mighty Zambezi river below the majestic Victoria Falls is nothing than an exhilarating experience.
The Jet Boat Victoria Falls takes you at high speed up and down through the river, racing against the rapids and executing sharp and thrilling turns to give you Goosebumps throughout the ride.
Trip Tip: Prepare yourself to well to climb up and down the rocky gorges on the way down to the river and back up. Remember, the path is quite exhausting. The adventure is executed from the Victoria Falls, Zimbabwe side. Total turnaround time is approx. 3 hours. Takes longer if doing from the Zambia side.
Best Time For Jet Boating: Best time for jet boat ride is low water season from July to mid-January.
Price: US $ 100 + US $ 10 (park fee) per person.
Victoria Falls Canopy Tours
If you are with family – especially kids and seniors, this one's for you!
Victoria Falls Canopy Tours are milder adventurous activity, which is a network of nine elevated slides and a bridge walkway suspended between platforms in the forest canopy.
It is a great option for exploring the Victoria Falls Bridge, soaking up in the beautiful views of the Zambezi River and getting wet in the mist and spray of Victoria Falls.
Trip Tip: Slide distance range from 40 to 85 meters and heights different at different places. Total time required for canopy tour is approximately between two and half hours to three hours.
Best time for Canopy Tours: Can be undertaken any time of the year but best enjoyed during the winter months from May to mid- August, when the climate is pleasant and cooler than the other months.
Price: The cost for canopy tours per person starts from US $ 60.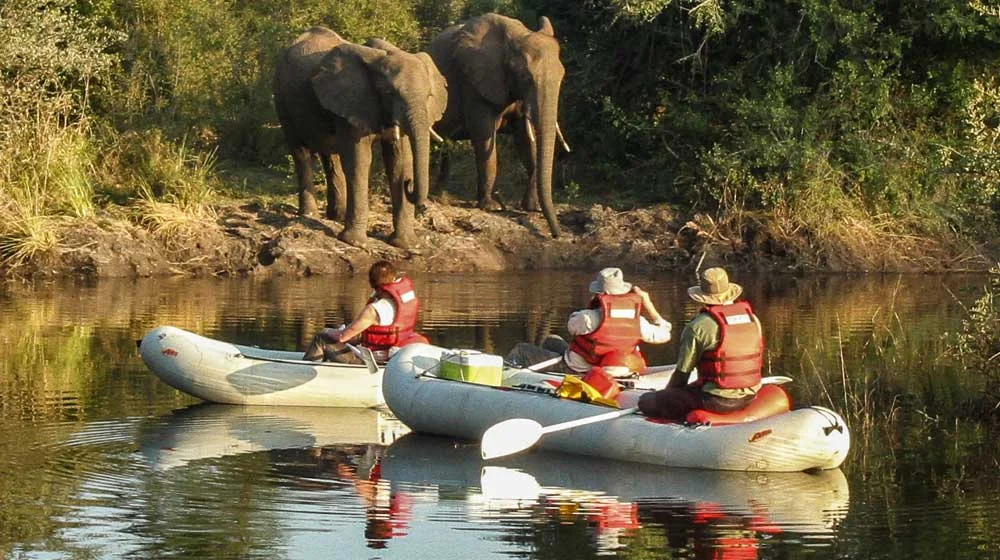 Zambezi River Canoeing Trips are all the more relaxing and enlightening.
You start your journey from the Zambia side and follow the path that the explorer, Livingstone took to discover the natural wonder of the world, the Victoria Falls.
Along the way, you will get to explore narrow channels, islands, excellent game viewing and stay at the Royal Livingstone Hotel.
Trip Tip: Be ready for some of the excellent game viewing opportunities on the way like Wild Dogs, Elephants, Hippos and Buffalo.
Best time for Canoeing: A great choice all year around but June and November are the best times for game viewing.
Price: The cost starts at US $105 for a half day safari.
Apart from experiencing the spectacular natural beauty of Victoria Falls there are certain other activities to grab the tourist's attention. If you are an immense animal lover, then Victoria Falls Safari activities should definitely make an entry into your bucket list.
We, here try our best to bring out the list of safari activities to help you plan your Victoria Falls Tour accordingly.
Zambezi Canoe Safaris or walking safaris are an incredible way to discover the Zambezi gems in a relaxed, non-tiring way. You cut through the pathway above the falls to feel the beauty and serenity of the mighty Zambezi River.
While canoeing you are expected to come across a variety of wildlife, discover the magnificent flora of the region and can spot many beautiful native birds.
Animals like Elephant, Hippos, crocodiles, baboons and Wild dogs can be spotted.
Canoeing in the Zambezi River is accessible throughout the entire year.
It is one of the best alternatives to other adrenaline raising activities like white water rafting, bungee jumping, gorge swinging etc. Therefore, can be very well enjoyed by families traveling with smaller kids and seniors.
Newly rebuilt Siduli Hide is situated close to the waterhole below the Victoria Falls Safari lodge.
Siduli Hide is popular among the tourists for offering unique and authentic opportunity to observe a variety of wildlife in their natural habitat.
Siduli hide is named so because it is built to look like a termite mound where the visitors sit quietly and observe the activities of the nearby animals. This gives a close up encounter with the nature.
A variety of mammal, reptile and bird species can be spotted who visit the waterhole quite frequently.
There are professional guides to guide you to the hide.
If you are looking forward to have day trips from Victoria Falls, there is nothing that can beat the lookout for wildlife of lower Zambezi national park in the Zambia side of the falls and the Upper Zambezi national park in the Zimbabwe side.
Go for full day or half day game drives, rhino search, night drives, game walks and a lot more. Make each day at Victoria Falls a memorable one for yourself by indulging in numerous fun and thrill filled opportunities it has to offer.
In a three to four hour drive you are expected to catch glimpses of crocodile, hippo, buffalo, elephant, lion, zebra and many antelopes like kudu, impala and waterbuck.
Your guide accompanies you giving every minute detail of the park, its wildlife and their habits.
Hwange National Park, Zimbabwe is located 150 km away from Victoria Falls, giving an incredible safari opportunity and definitely an add on to list of your Victoria Falls activities.
Hwange National park is known for its high density of elephants and more than 100 species of mammals that includes lion, buffalo, cheetah, wild dog, zebra, leopard, wildebeest and many more.
You are also expected to spot antelope like eland, kudu and sable.
Wonderful bird watching opportunity for all the nature lovers as there are almost 400 bird species.
Being Zimbabwe's largest and most popular park, it attracts a lot of visitors throughout the year.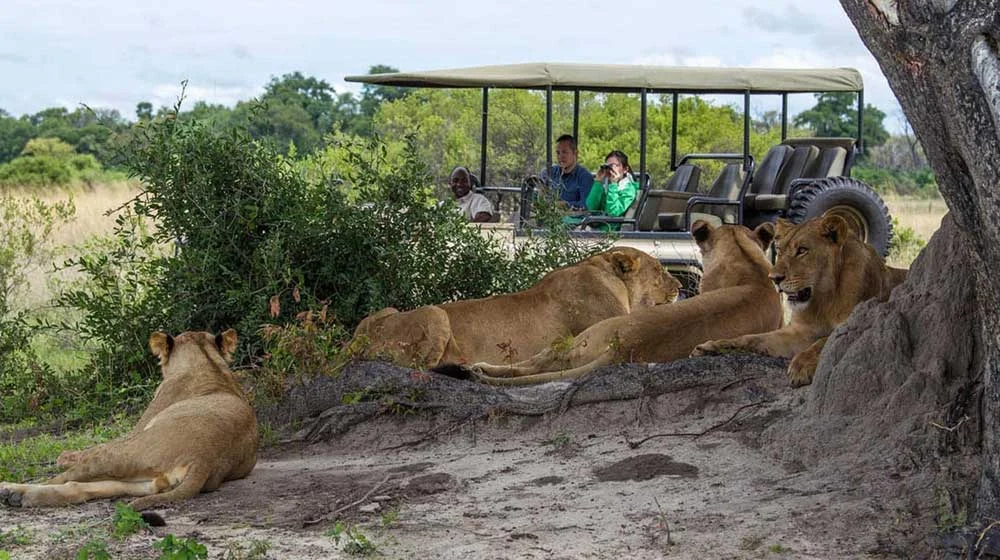 Chobe National Park in Botswana is just 80 km away and an excellent half day or full day safari trip from Victoria Falls.
The park is home to Africa's largest Elephant population. Its diverse landscapes and unparalleled wildlife definitely make a way to your Victoria Falls tour activities list.
Come visit during the dry winter months and explore its rich wildlife in close proximity along the Chobe river shores.
Boat cruises and game drives along the river are very popular. The natural environment of the park allows for excellent photographic experiences.
The big predators dominating Chobe National Park are cheetah, wild dog, lion, leopard and hyena. Large herds of elephant and buffalo also roam the area, seeking water and refreshment.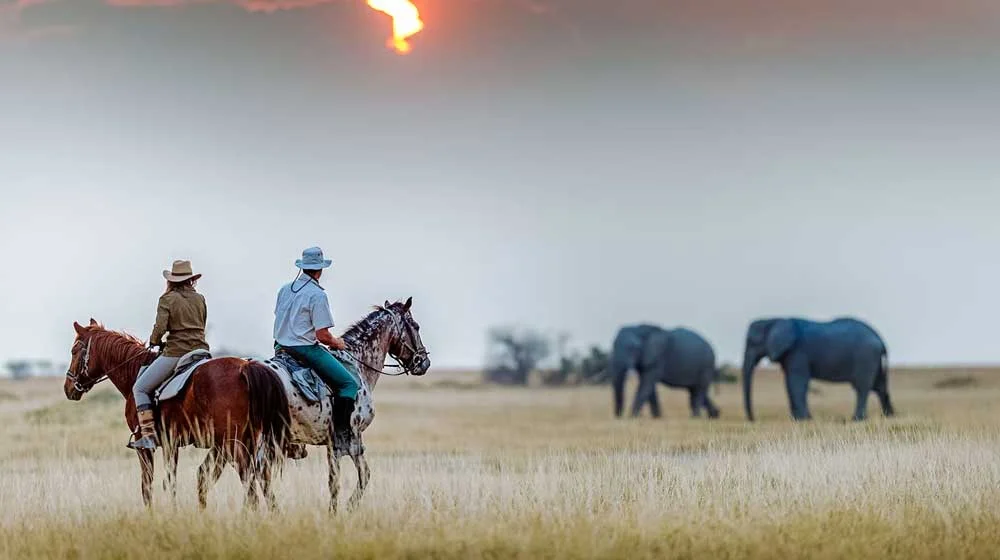 The experience of game viewing on a horseback makes for a unique and unforgettable experience.
Horseback Safari is done in the Zambezi river valley, amidst outstanding natural beauty. You come across a variety of wildlife, bird and plant species that is rare to find in any other part of Zambia and Zimbabwe.
Horse ride definitely takes you back to the pioneer days and what an incredible way to track elephants and other game to the shady banks of the Zambezi river.
Do not miss the chance, if you get an opportunity for a Horseback safari during your Victoria Falls Safari tour.
The crocodile park is a part of a crocodile farm, where you can see crocodiles in their natural habitat.
The staffs here are well- known for their knowledge on reptiles and guide you every moment.
Crocodile cage diving is done in the Victoria Falls town, Zimbabwe all year round. You get a chance to experience these huge predators close enough to give you an adrenaline rush.