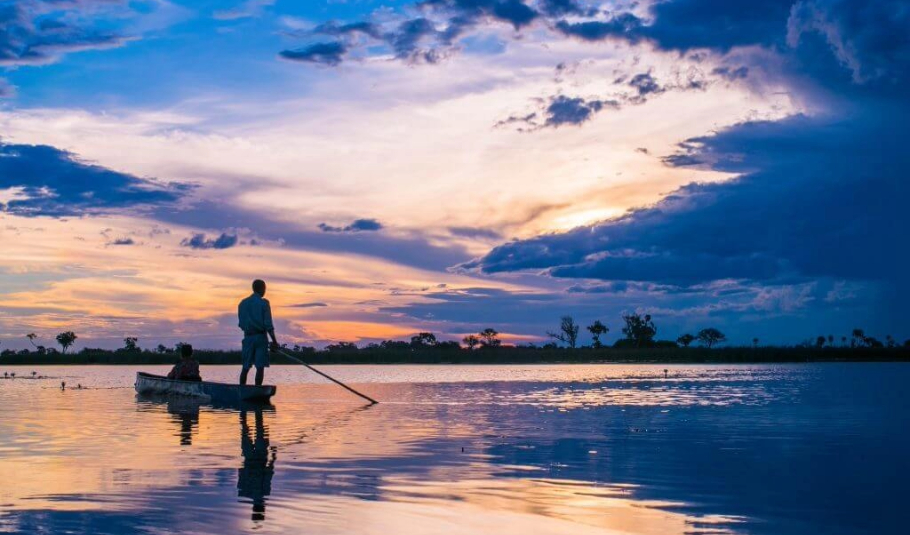 Honoured by UNESCO, the vast Okavango Delta is a haven for an array of wildlife. This delta is unique because of how the river from northern Botswana spread out into capillaries before sinking into the ground. Many adventurers choose the Okavango Delta Safari to experience its wonders.
Travellers can enjoy an overnight stay in the delta through our Botswana Safari Tours, genuinely immersing themselves in its magic. This blog will explore what makes an overnight stay here unique and how to begin this memorable journey.
Reaching the Okavango Delta- A Glimpse into the journey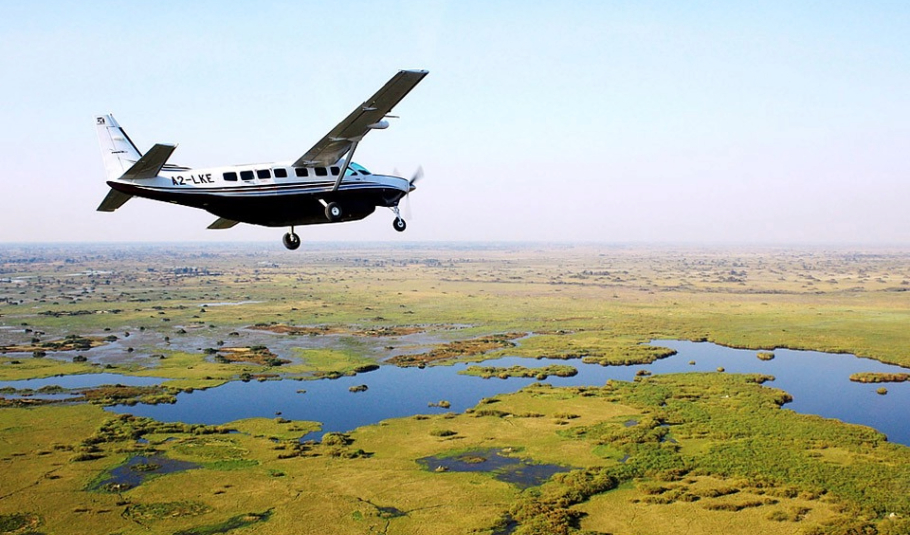 Getting to the Okavango Delta is both thrilling and scenic. Your journey will most likely start from Maun, often called the 'doorway' to the Okavango Delta Safari.
Many travellers opt for overland Okavango Delta Safari Tours. It usually finishes in an exciting two-hour drive through Botswana's scenic landscape.
For those looking for a bird's-eye view, helicopter rides over the delta offer panoramic vistas of the sprawling wetland and its wildlife.
As the journey progresses, the sprawling marshlands, home to many animals, present countless photo opportunities. Imagine a bird's eye view of hippos, elephants, and the labyrinth of water channels. This unique perspective is a special part of Okavango Delta Holidays.
Navigating the Delta- The Mokoro Experience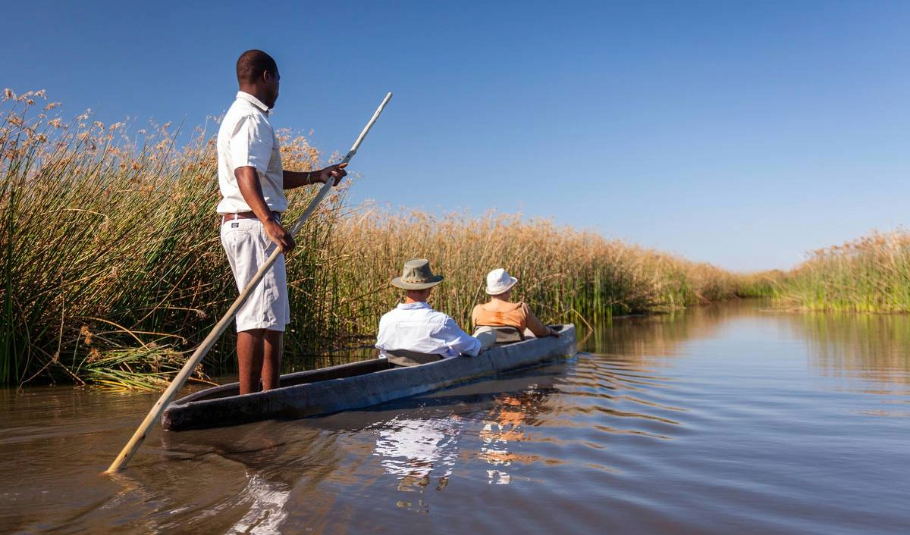 Upon reaching the banks, the traditional mokoro boats await. It's where the true essence of Okavango Delta Safari lies.
Mokoros are nothing but long, narrow boats that were once carved from wood and are now made of fibreglass.
They are navigated by skilled 'polers' through thin channels so narrow that they are sometimes just a foot wide.
The waters rarely exceed 5-6 feet in depth, mirroring the sky above and offering serene views of lily pads, aquatic plants, and diverse wildlife. It's a unique and tranquil way to explore the delta and enjoy its natural beauty.
And, by the time you arrive at your camp, you will be already spellbound by the magic of the Okavango Delta Safari.
Camp Life in the Okavango Delta
On arriving at the campsite during the Okavango Delta Safari in Botswana, guests are greeted with a setting that blends comfort and nature. Highlights include:
Okavango Delta Camping Tours promises luxury amidst the wild. With tents housing real mattresses and pillows, guests can expect comfort. There's even an 'ensuite' toilet for those who prioritise convenience.
Meals here are an experience. From dishes like 'bobouti,' a savoury concoction of minced meat, vegetables, dried fruits, and curry spices, to delightful three-course dinners, the culinary offerings ensure a memorable gastronomic journey.
A nearby swimming hole offers a refreshing escape on Okavango Delta Tours. The water bears a reddish tint, reflecting the surrounding flora and fauna. Some even get creative, crafting jewellery from water lilies!
Exploring the Wild- Evening Game Walk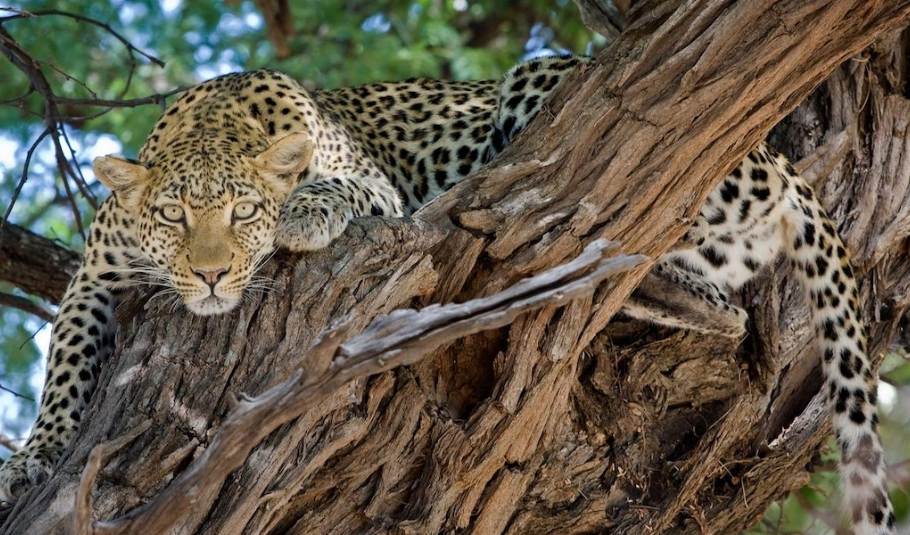 The evening game walk is a must for those keen on exploring the wild side of the Okavango Delta Safari Tours. These excursions allow travellers to get up close with Botswana Wildlife.
From antelopes to massive termite mounds, there's much to see.
However, the weather can be unpredictable. While sunny days are the norm, occasional rain showers might cut your walk short.
But remember, even the rain can't diminish the beauty of an Okavango sunset, a sight that has left many speechless.
The Delights of Camp Dining
Dining in the Okavango Delta is an experience in itself. The culinary journey on these Safaris in Botswana is as fascinating as the expedition.
Expect a mix of local Botswana dishes and international cuisine, all prepared with a touch of wilderness flair.
From pumpkin soups and spicy chicken to authentic local rice mixtures and delightful cakes, the dining experience is lavish.
Campfires often accompany dinner, allowing travellers to share stories under a canopy of stars. After a day full of adventures on Okavango Delta Vacations, these meals are the perfect way to recharge.
Cultural Immersion- The Bush TV experience
The night on Botswana Safari Tours is not just about resting. They are lively and full of activities that give insight into the country's rich cultural heritage.
Around the campfire, locally known as 'Bush TV', local guides and polers showcase tribal songs.
Dancing, games, and campfire singalongs under the starry sky enrich the Okavango night experience.
The Okavango Delta is always amazing, even at night. Look out for fireflies and glow worms lighting up the area with their glow.
The Final Chapter- A Sunrise Walk
The Okavango Delta Safari adventure ends with a morning walk. As dawn breaks, the sky transforms into beautiful shades of pink and gold. This natural beauty is complemented by sights of the local wildlife, such as spiders delicately crafting their webs.
After the walk, a fulfilling breakfast awaits the guests, energising them for the journey ahead.
As they depart on their mokoro ride, the peaceful atmosphere of the Delta remains fresh in their minds.
Memories from the Botswana Safaris promise to stay with them, making them want to return to this majestic landscape.
From Starry Skies to Sunrise Walks with Falcon Safaris!
There's no better way to explore the Okavango Delta than with Falcon Safaris. Explore our range of Okavango Delta Safari Packages, and let us curate an experience that'll stay with you for a lifetime.
From the breathtaking landscapes to the cultural immersion, an Okavango Delta Safari and more elaborate Botswana Safari Tours promise memories that you'll cherish forever.