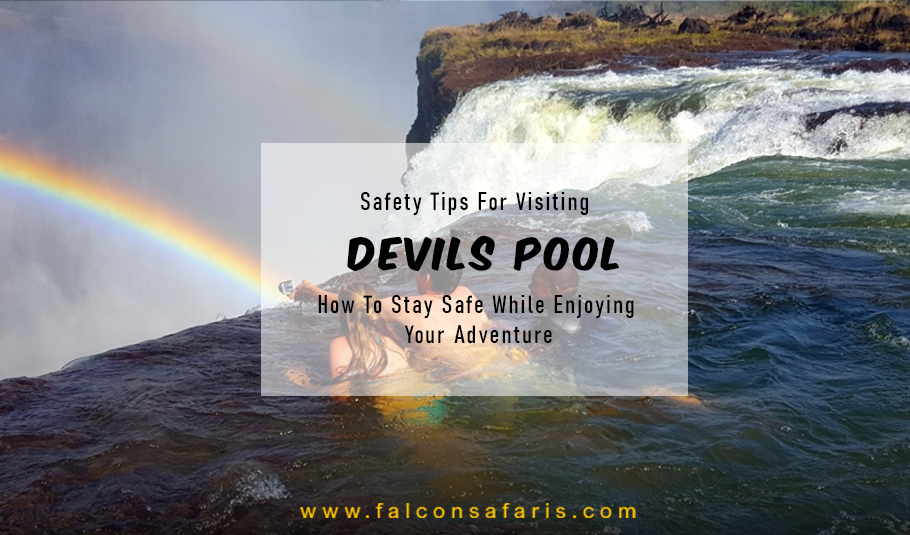 If you are an absolute thrill-seeker visiting Victoria Falls Devil's Pool in Zambia must be one of your bucket list items. Swimming at the edge of the majestic Victoria Falls is a dream adventure for many travelers who seek wild experiences.
However, it's important to remember that adventure activities come with their share of risks. One wrong move could result in some serious injuries. That's why it's crucial to be aware of the potential dangers. This will help you take the necessary precautions to ensure your safety and make your Victoria Falls Tours memorable. In this blog, we'll provide you with valuable safety tips for visiting Devil's Pool so that you can fully enjoy this thrilling activity without putting yourself in harm's way.
Understanding The Risks: An Overview Of The Dangers Associated With Devil's Pool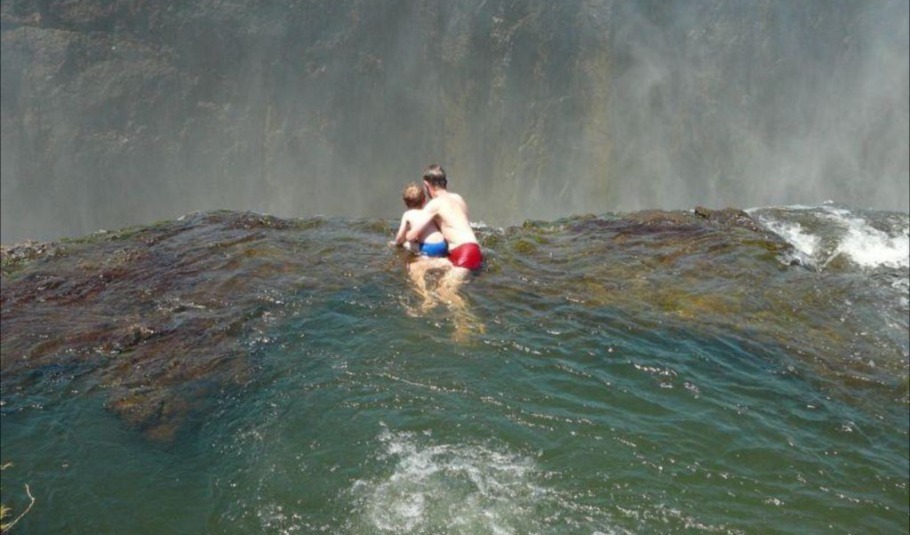 Taking a dip in Devil's Pool is one of the most popular adrenaline-pumping Activities to do in Victoria Falls. Most travelers aspire to indulge during Victoria Falls Tours. But this daredevil activity comes with its own set of challenges. Hence, it is important to understand them for a safe dip into the pool.
Firstly, the pool is located right at the edge of Victoria Falls, and sometimes the current can be strong making it dangerous for novice swimmers.
Also, the rocks around can be slippery many times and there might be fear of falling.
Understanding these risks is the first step towards mitigating them during Devil's Swim Victoria Falls.
Choosing A Reputable Tour Operator: How To Find A Reliable Guide For Your Trip
Victoria Falls Devil's Pool is a risky activity, to say the least. Choosing a reputable tour operator will only help you during your swim in the infinity pool. Their knowledge and experience will assist you to accomplish the task of taking a swim in Devil's Pool. If you get the right tour operator, half of your job is done.
Look for a tour operator that is licensed, and has a good reputation.
Make sure they provide you with an experienced guide. You should follow their instructions to navigate Devil's Pool safely.
Understanding The Importance Of Following Guidelines And Instructions
Adhering to the rules and regulations laid by your guide is the key when participating in any adventure activity during Victoria Falls Tours. The Devil Pool is no exception either.
Listen to the rules and regulations that are put in place keeping your safety in mind. Understand them and remember to strictly follow them.
Safety Gear And Equipment: What Do You Need To Bring And What Will Be Provided
Your tour operator will provide you with safety gear such as life jackets. But keep in mind to bring appropriate footwear such as water shoes with good grip. It is also important to wear comfortable and secure swimming attire.
Here is a list of safety gear and equipment. We have tried giving you a detailed idea about whether you need to bring them or they will be supplied by the tour operator. Hope this comes in handy when coming for Devil's Pool Victoria Falls Tour.
| | | |
| --- | --- | --- |
| Equipment | Provided by Tour Operator | Bring Yourself |
| Life Jacket | Yes | No |
| Wetsuit or Dry suit | Yes, depending on the season | No |
| Helmet | Yes, for certain activities such as bungee jumping | No |
| First Aid Kit | Yes | No |
| Sunscreen | No | Yes |
| Insect Repellent | No | Yes |
| Water Bottle | No | Yes |
| Waterproof Camera | No | Yes |
| Waterproof Phone Case | No | Yes |
| Water Shoes | No | Yes |
| Snorkelling Gear | Yes, for certain tours | Yes |
| Towel | Yes, for certain tours | Yes |
| Waterproof Bag | Yes, for certain tours | Yes |
| Emergency Whistles | Yes | |
Understanding Your Limits: The Importance Of Knowing Your Physical Capabilities
The importance of understanding your physical capabilities when going for an activity like Victoria Falls Devil's Pool cannot be undermined.
If you are not comfortable doing something, speak up and let your guide know.
Don't push yourself beyond anything you can't handle.
Importance Of Staying Hydrated And Well-Fed During Your Trip
Staying hydrated and well-fed during the Victoria Falls Tours won't make you feel exhausted.
So, don't forget to pack plenty of water and snacks to keep yourself energized.
Preparing For Emergency Situations: How To Respond To Common Accidents And Injuries
Always be aware of your surroundings when visiting Devil's Pool. Staying alert and being cautious when walking around the area will prevent any kind of accidents and injuries.
Your tour guide will give you instructions on how to respond in case of any emergency. Follow them strictly.
It is important to calm down your nerves and not panic in case any mishap happens.
Tips For Staying Safe While Swimming At Devil's Pool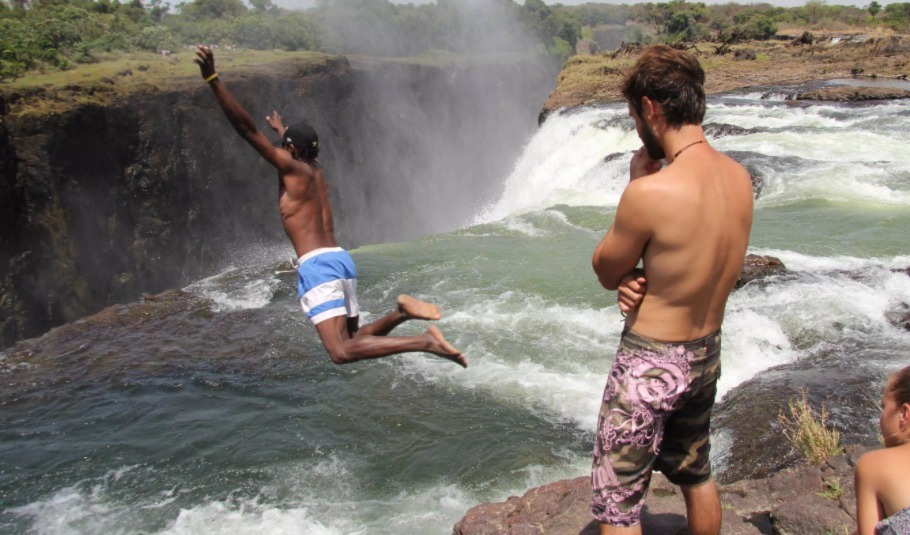 No matter how many times we have to repeat it, the first essential tip will always remain the same when visiting the Devil Pool. That is to follow the instructions of your guide. He will be experienced in swimming in the pool and will know the best places to swim.
Wearing a life jacket is the next big tip. Even if you're a strong swimmer, unexpected things can happen, so do not ditch your life jacket.
Swim close to the edge of the pool and avoid the center, where the currents are stronger.
Jumping or diving into the pool can be dangerous. The water levels may be shallower than it looks. And, there may be rocks or other hazards hidden beneath the surface. So, completely avoid it.
Keep an eye on the weather. As sudden weather changes can affect the currents and make swimming dangerous. If there is a storm, it's best to get out of the pool immediately.
Devil's Pool is a unique and thrilling experience, but it's important to be cautious and aware of your surroundings at all times for your good.
Stay Safe And Stay Smart: Enjoy The Devil's Pool Adventure
One term that aptly describes the Devil's Pool activity in Victoria Falls Tours is "adventurous". The activity is not for weak-hearted people. And, we all know, the more adventurous one activity is, the more safety precautions need to be followed.
Another important thing to note here is that it is one of those Victoria Falls Activities which cannot be tried independently. You exclusively need proper guidance and safety briefing to attempt swimming at the edge of Victoria Falls.
By following the safety tips outlined in the blog post, you can enjoy your trip while minimizing the risks. Remember, safety should always come first. And for an extra layer of security, consider booking your trip with Falcon Safaris. Our experienced guide will go the extra mile to help you navigate the challenges of Devil's Swim with confidence.