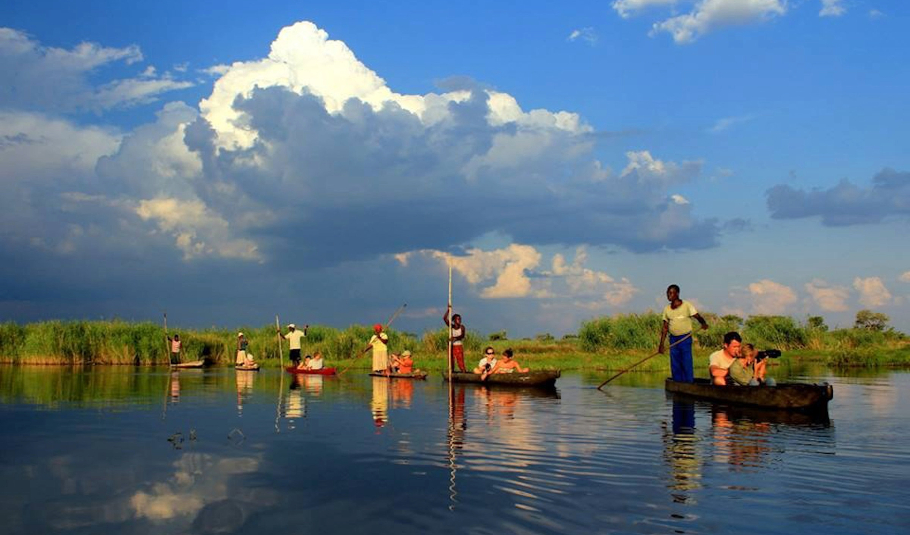 Imagine an oasis in the middle of a desert, teeming with wildlife and surrounded by pristine beauty. That's precisely what the Okavango Delta Safari offers.
Situated in Botswana's dry terrain, the Okavango Delta is a unique natural wonder offering a distinctive mix of desert and delta. The magnificence of this wetland is what makes it a must-visit destination for every adventure seeker on Botswana Safari Tours.
Let's explore more details about Safari in Okavango Delta and why it is a must-see place.
A Unique Wetland in the Desert
The Okavango Delta is unique. Unlike typical deltas found where rivers meet the sea, this one stands proudly in the middle of the desert. It spans 18,000 square kilometres, making it the second-largest delta in the world.
What's more fascinating is its origin, which starts as a modest stream in the distant highlands of Angola. This stream grows into an expansive river that stretches over 1000 kilometres. Then, it crosses three nations and finally becomes the iconic Okavango River.
The combination of water in a desert and its associated ecosystems is a sight to behold on an Okavango Delta Safari.
Okavango's Abundant Wildlife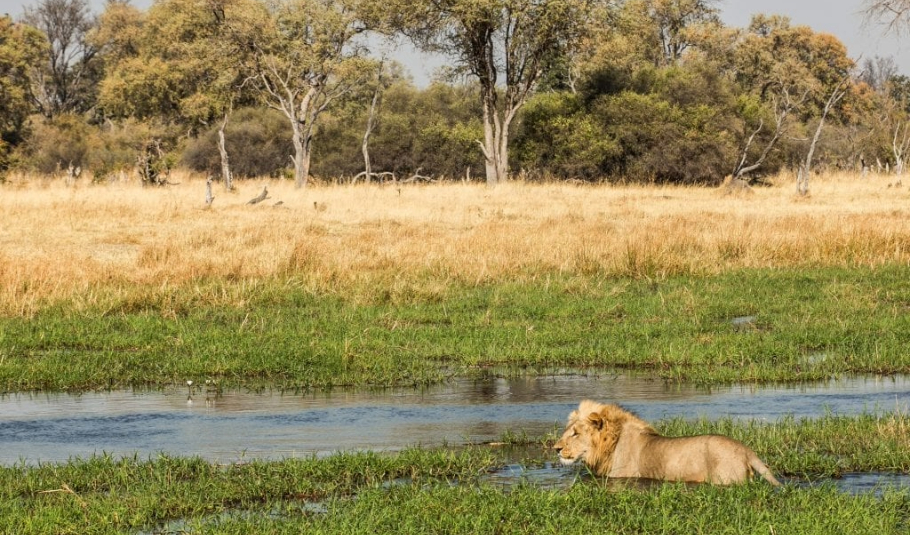 This paradise isn't just about scenic beauty. With over 150,000 islands, this oasis is more than just water in a desert. It's a haven for:
Over 500 bird species: Perfect for bird lovers.
Almost 200 mammal species, including the Big 5!
Over 150 reptile species: From harmless to the most thrilling ones.
Also, for wildlife enthusiasts, Okavango Delta Tours offers a chance to witness some of the planet's most impressive Giraffe, Buffalo, and Elephant herds.
When is the Best Time to Visit the Okavango Delta?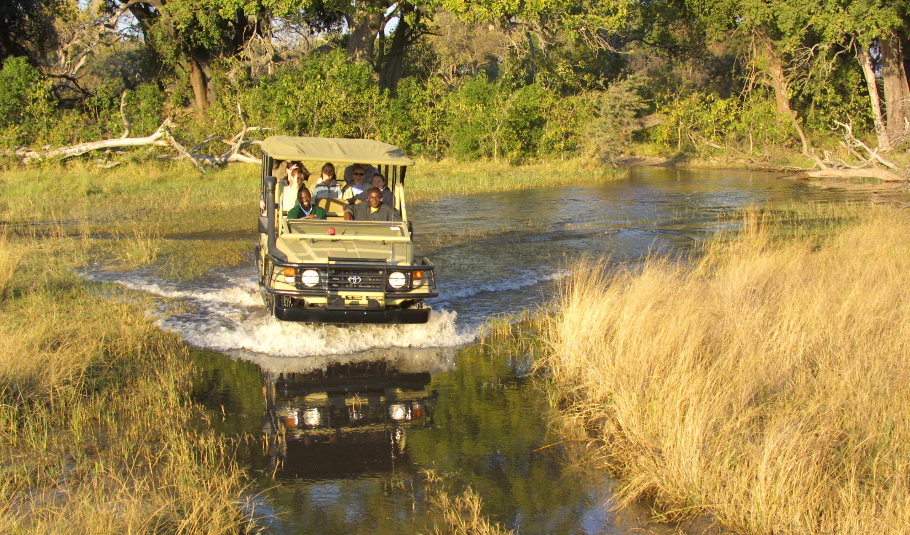 Choosing the right time for Okavango Delta Safari Tours can make all the difference. Each season in the delta has its own charm. Let's look at what you can expect throughout the year, helping you pick the Best Time to Visit the Okavango Delta.
May to August
This period is often termed the "high-waters" season.
Animals from distant lands migrate to the delta during these months, drawn by the high waters of winter.
Safari-goers can enjoy boat rides or even hop onto a mokoro, a traditional dugout canoe.
This period promises a pleasant climate with minimal mosquitos, making it the Best Time of Year to Visit the Okavango Delta.
September to October
Labelled the "green season".
The receding waters see a shift in the animal population.
While the rates for Okavango Delta Accommodations might drop, the experience varies based on where you stay.
Places like the Moremi Game Reserve become particularly attractive as animals gather in large numbers.
November to April
For avid bird enthusiasts, these months are a treat as the delta transforms into a bird-watching paradise.
Although termed the "rainy season", the Okavango Delta "is when the delta's avian life truly shines.
To sum it up, the Okavango Delta Safari is always worth the trip. Pick the right season for what you want to see, and you're set for a great time.
Planning for your Okavango Tours
Considering Botswana Safaris is popular among global travellers, preparation is essential.
Botswana has adopted a tourism approach focused on quality over quantity. It means fewer, more intimate lodges but a more genuine and sustainable experience.
Given the high demand and limited spaces, it's wise to book your Okavango Delta Safari Tours or any Botswana Safari Packages 12 to 18 months in advance.
Why not let a trusted company like Falcon Safaris, with over 15 years of experience, assist? As leaders in curating Botswana Safari Tours, we pride ourselves on crafting memorable experiences tailored to your needs.
Costs Associated with the Delta
It's no secret that experiencing the Okavango Delta Safari isn't cheap. But it's worth every penny.
With Botswana's emphasis on high-quality, eco-friendly tourism, the pricing ensures that large wilderness areas are preserved. Moreover, domestic and regional flight costs, national park fees, and lodge hops can add to the expenses. But remember, the experience you gain from Okavango Delta Safari Tours is unparalleled anywhere in the world.
What's the Estimate of Okavango Delta Safari Cost? To give you a rough idea, a 10-day trip across Botswana's premier spots, including the Okavango Delta, the Savuti Marsh, and more, can cost around US$ 11,500 per person (excluding international and regional flights).
Falcon's Ace Tip: Consider including the famed Victoria Falls Tours in your itinerary if possible. It serves as an excellent start or end to your Botswana Travel.
Why Falcon Safaris is your Best Choice?
Beyond just organising trips, Falcon Safaris believes in the transformative power of travel. Every tour you book with us contributes to conservation efforts and supports local communities in Africa. By choosing us for your Botswana Safari, you're ensuring a hassle-free trip and giving back to the land and its people.
So, if the Okavango Delta Safari is not on your bucket list yet, it's time to add it. Explore, enjoy, and be enchanted by the wonders of Botswana with us!