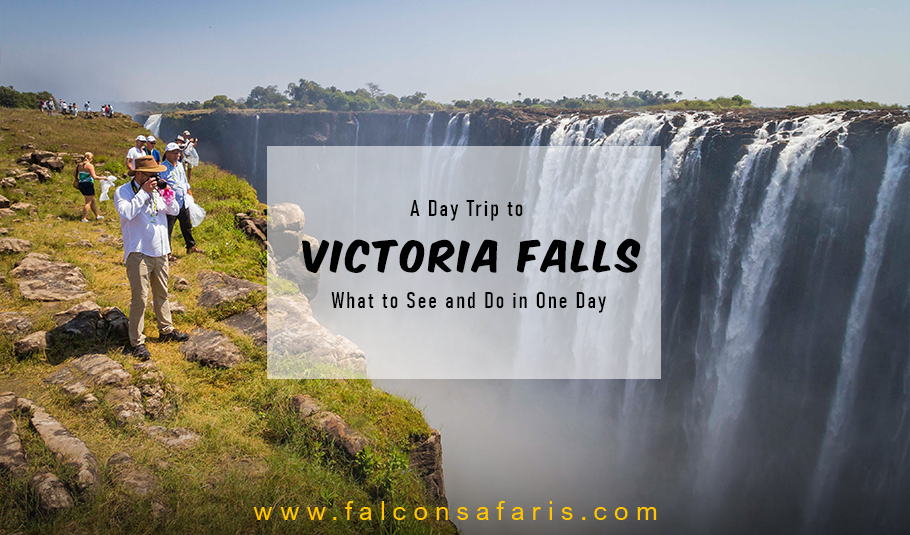 Do you think that there's a limit to what you can experience on a Victoria Falls Day Trip? Sorry to be the one to break your bubble but there's a range of fun adventures and enriching experiences that this Victoria Falls Tour entails.
This post will cast light upon what an itinerary of Victoria Falls Day Trip looks like, while also focusing attention on what you can see (in section 2) and what adventurous experiences await you in the adventure hub (in section 3). While wrapping it up with cultural experiences and delectable delicacies. So we won't take up much time and get a move on!
Victoria Falls Tour In A Single Day
A Victoria Falls Day Trip is a bucket-list experience that should not be missed. If you're short on time and want to explore the falls in a single day, there are a few key things to keep in mind.
First, it's important to arrive at the park early in the morning to avoid the crowds and heat of the day. The park opens at 6 am and is there as close to opening time as is recommended.
Once you enter the park, make your way to the main viewing area to witness the full glory of the falls. This can take anywhere from 30 minutes to several hours, depending on how much time you want to spend taking in the stunning vistas.
After seeing the falls, there are a variety of other activities to enjoy in the park, including a rainforest walk, zip-lining, and helicopter tours. Be sure to plan ahead and book any activities in advance to make the most of your time.
There are several restaurants in the park for lunch, or you can bring your own food and enjoy a picnic in one of the designated areas.
Finally, as the day comes to a close, consider taking a sunset cruise on the Zambezi River to see the falls from a different perspective and witness the incredible wildlife that calls the river home.
| | | | | |
| --- | --- | --- | --- | --- |
| Activity | Time Needed | Cost Range | Difficulty Level | Age Restrictions |
| Victoria Falls Tour | 2-3 hours | $30-$50/person | Easy | None |
| Adventure Activities | 1-3 hours per activity | $50-$200/person per activity | Varies | Minimum age requirements for certain activities (e.g. bungee jumping, white water rafting) |
| Lunch and Local Cuisine | 1 hour | $10-$30/person | N/A | N/A |
| Cultural Experiences | 1-2 hours | $20-$50/person | Easy | None |
Adventure Activities To Do On A Day Trip To Victoria Falls
Victoria Falls is a stunning natural wonder. There is a range of exciting adventure Victoria Falls Activities that can be completed in a single-day trip. Here are some adventure activities that you can do in Victoria Falls:
| | |
| --- | --- |
| Activities at Victoria Falls | Descriptions |
| White Water Rafting | This is one of the most popular adventure activities in Victoria Falls. You can take a rafting trip down the Zambezi River and experience the thrill of tackling the rapids. |
| Bungee Jumping | The Victoria Falls Bridge offers one of the world's highest bungee jumps. Take the leap of faith from a height of 111 meters and experience an adrenaline rush like no other. |
| Zip Lining | Glide across the Batoka Gorge on a zip line and take in the stunning views of the Zambezi River and Victoria Falls. |
| Microlight or Helicopter Flight | Get a bird's eye view of the falls with a microlight or helicopter flight. This is an exhilarating way to see the falls and the surrounding area. |
| Canoeing | You can canoe down the Zambezi River and get up close to the river's wildlife. |
| Lion walk | Take a lion to walk with the Lion Encounter program and walk with lions in their natural habitat. |
| Elephant back safari | Go on an elephant back safari and ride through the African bush while getting up close with elephants. |
| High wire activities | The Victoria Falls Bridge has a variety of high-wire activities such as the bridge slide and the bridge swing. |
| Gorge swing | Experience the gorge swing and free fall 70 meters into the Batoka Gorge. |
"Note: Make sure to research and choose a reputable company that follows safety standards and has experienced guides for these adventure activities.
Cultural Experiences During The Victoria Falls Day Trip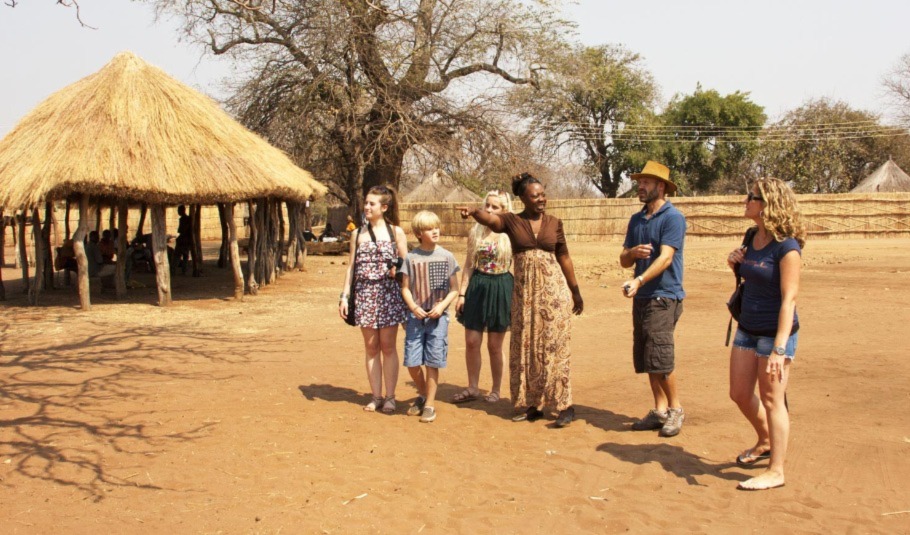 A day trip to Victoria Falls is an incredible opportunity to experience the natural beauty and cultural richness of Zimbabwe. Here are some cultural experiences you might consider during your Victoria Falls day trip:
Visit a Local Village – Take a cultural tour of a nearby village to get a glimpse of the local way of life. You will learn about traditional customs, see how people make their living, and meet friendly locals. You might also have the chance to buy some local handicrafts.
Learn about the History of the Falls – Victoria Falls has a rich history, and there are many stories to be told about the people who have lived in the area over the centuries. Take guided Victoria Falls Tours to learn about their history and significance to the people of Zimbabwe.
Experience Traditional Music and Dance – Zimbabwe has a rich musical heritage, and you can experience traditional music and dance performances during your Victoria Falls day trip. This is a great way to immerse yourself in the local culture and enjoy the rhythms and melodies of Zimbabwean music.
Visit a Traditional Craft Market – Victoria Falls has a vibrant craft market where you can buy locally-made arts and crafts. You will find everything from hand-carved wooden sculptures to beaded jewellery to colourful fabrics. This is a great way to support local artisans and take home a unique souvenir of your Victoria Falls Day Trip.
Only The Best Guided Victoria Falls Day Trip For You!
Prioritize Victoria Falls Day Trip adventures and pile them on your dream board! This is the crux of Victoria Falls Day Trips. From heart-pumping adrenaline activities and flawless restaurants with a range of delicious cuisines to a deeper understanding of the native culture – these day tours of Victoria Falls are perfect for everyone.
We at Falcon Safaris make sure that you can create a personalized itinerary of your own so that those time constraints fly right out the window.