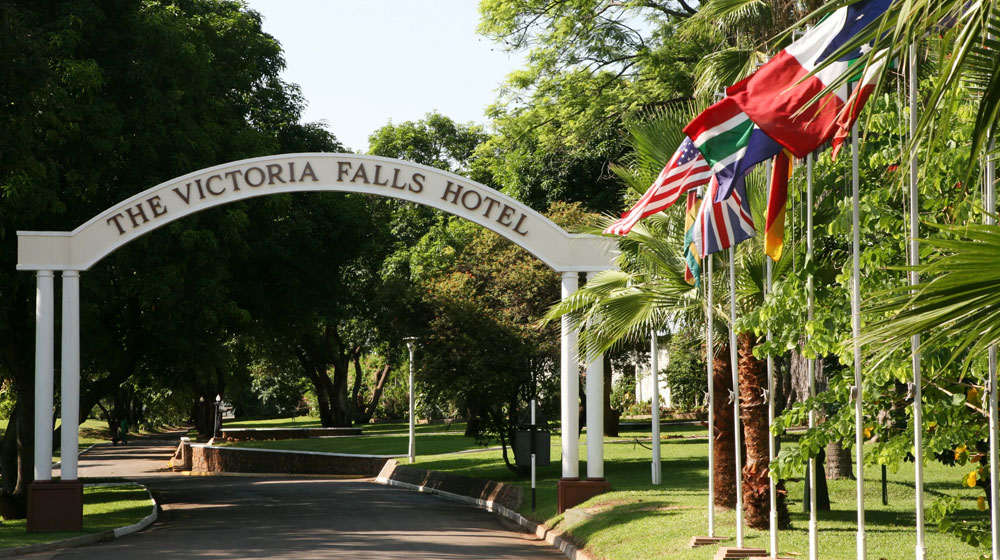 Created a name for itself, The Victoria Falls Hotel is known for "consistent attention to quality and standards over a century of operation." It is one of the oldest hotels in Africa. It continues to remain the landmark accommodation facility for the popular natural wonder, the Victoria Falls.
Rooms To Suite Every Pocket:
Standard Rooms (64)
Central Deluxe Rooms (46)
Stables Signature Wing Rooms (42)
Honeymoon Suites (2) in Stables Signature Wing
Deluxe Suites (2)
Executive Suites (2)
Batoka Suite
Royal Suite
Presidential Suite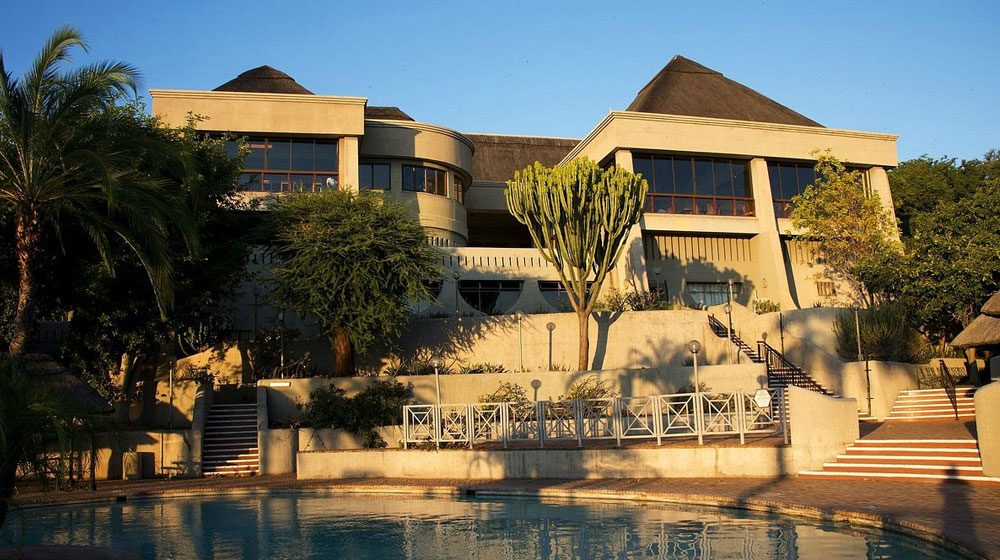 Highly reputed internationally for its grand conference hall and it is known to have hosted many global conferences.
It has 8 conference halls, with a capacity to accommodate 14 to 500 people.
It is 18-hole championship golf course designed by the legendary Gary Player and is the only golf course in Victoria Falls.
It is not surprising to see buck, warthogs or elephants crossing paths with you during matches in its golf course
They have rooms that cater to all your necessary requirements.
Room Categories Available:
Single Rooms
Double Rooms
Deluxe Single and Double Room
Executive Suite Single & Double
Presidential Suite Single and Double
Right mixture of luxury and comfort, this hotel is located at a walkable distance from the iconic Victoria Falls.
Offers easy access to all the historical spots, restaurants and activities that are available in Victoria Falls, Zimbabwe.
Welcoming and helping staff ensures a relaxing and enjoyable stay to all its guests.
Room options that are available with Ilala Lodge, Zimbabwe:
Family Rooms
Standard Room Sharing and Single
Deluxe Room Sharing and Single
Executive Room Sharing and Single
Standard Suites Sharing and Single
Beautifully located on a ridge between Masuwe River and the Zambezi gorges.
By now you must have guessed the kind of breathtaking views that one can enjoy from rooms at the Elephant camp hotel.
Its uniqueness lies in the eco-friendly canvas tents that are beautiful built and reflects the true essence of living in the wild.
Boking your stay with the Elephant Camp not only ensure an experience of a lifetime but also gives an opportunity to establish cultural connection. There are a number of activities that are undertaken by the hotels.
Room options that are available with The Elephant Camp:
Single Room
Double Room on sharing
The Elephant Camp west (8 adults)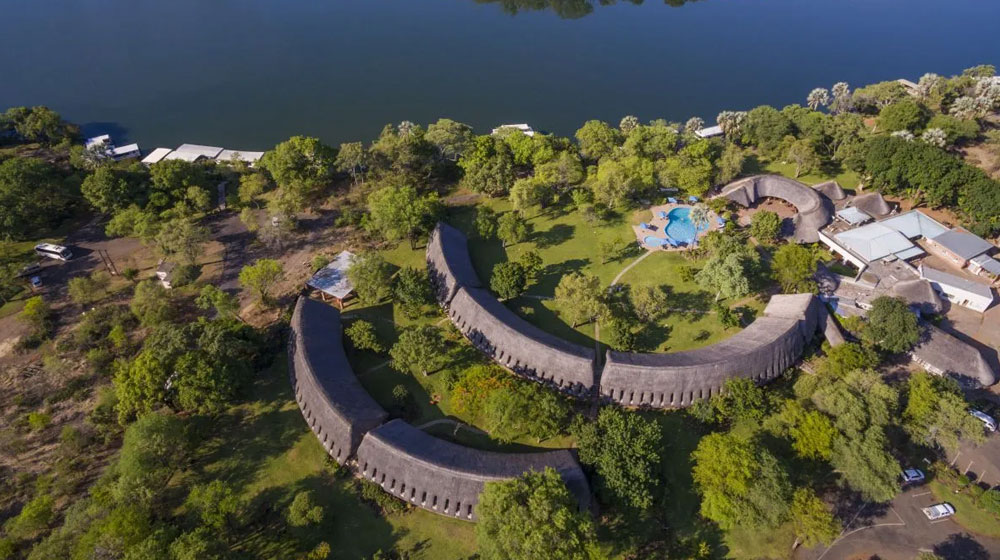 A Zambezi River Lodge is nestled on the banks of the mighty Zambezi River within the periphery of the Zambezi National Park.
Offers much needed tranquility and seclusion if you are on a distress spree.
Being the only hotel on the riverbank in Victoria Falls, it occupies the most unique and finest location, affording guests an ambience with a fine mix of African wildlife, an abundance of nature and a river frontage and jetty site.
Accommodation Rooms available with A Zambezi River Lodge:
2 Luxury King Suites
2 Queen Suites
44 Standard Double
37 Standard Twin (with two sets of inter-leading rooms)
2 Paraplegic Rooms (one twin & one double)
Rooms are either river facing or garden facing
Imbabala Safari Lodge is beautifully positioned on the banks of the Zambezi River, and is only 80 kms away from the Victoria Falls.
It is built on a 4000-acre private concession in the Matetsi Safari Area, and not far from where the four countries of Zimbabwe, Botswana, Zambia and Namibia meet.
It is covered with ancient ebony trees spreading its shooting shade all over the lodge area. The main lodge is an attractive thatched structure with a lounge, a dedicated wildlife reference library with fireplace, dining room and cocktail bar.
Swimming pool facility with sun deck and poolside bar makes it the perfect place for unwinding and relaxation.
Imbabala Safari Lodge has some of the most amazing game viewing and bird watching opportunities in the region, all within the seclusion of a private National Parks concession.
The concession borders the Chobe Forest Reserve which is renowned for its massive Elephant population of about 1500 elephants. Many have been spotted on the floodplains below the Imbabala Safari Camp!
Room Options:
Single Room
Double Room on Sharing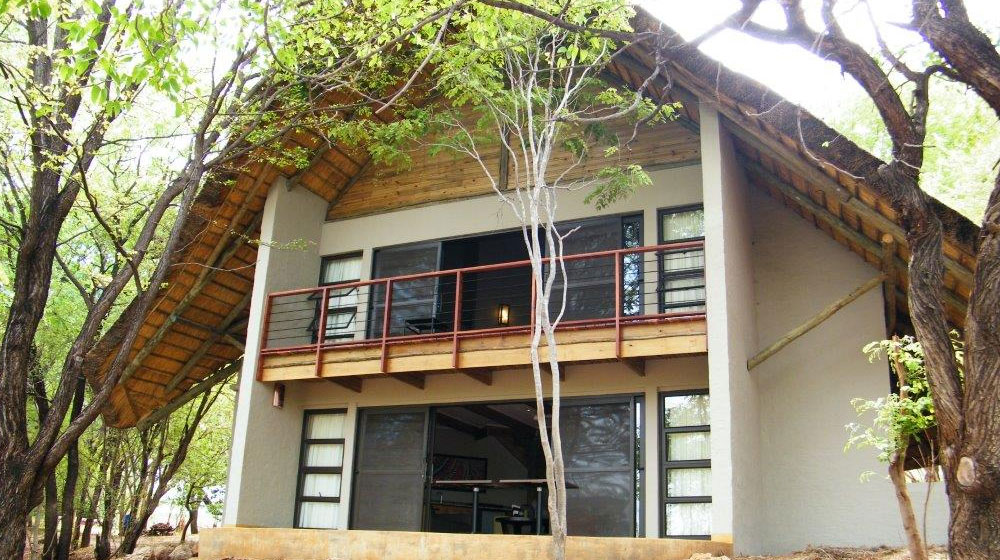 Situated on the edge of Zambezi National Park and just 4 kms away from the Victoria Falls, Victoria Falls Safari Suites is an extremely beautiful property.
It offers all the necessary facilities along with a beautiful view.
Safari suites are attached with furnished patio which comfortable seating facilities.
Suitable for families and small groups looking to spend luxury time amidst the wilderness with personalized service.
It also makes sure that its guests have easy access to Boma Dinner and Drum show that showcases Zimbabwean rich culture and tradition.
Apart from stunning views of sunset and wildlife-rich waterholes, the Victoria Falls Safari Suites are known to provide complete guest satisfaction.
Room Types:
Two-bedroom Safari Suites
Three-bedroom Safari Suites
Nestled amidst beautiful gardens, Lokuthula lodges offer peaceful and serene accommodations rightly justifying the meaning of its name "place of peace".
It is also known to provide beautiful view from the rooms along with opportunity to enjoy sightings of warthog, bushbuck and a rich variety of birds from their private patio.
Lodges are fully equipped with full board meal options. This lodge has the facilities for Boma Dinner and Drum show.
Room Options
Two bedroom lodges
Three bedroom lodges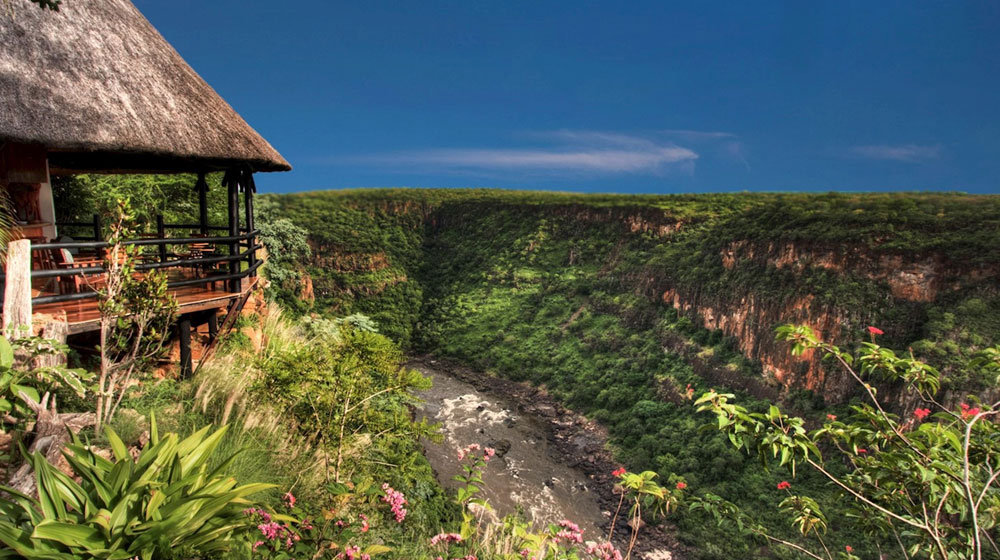 Gorges Lodge is situated on the banks of the River Zambezi few kilometres away from the iconic Victoria Falls.
The 10 thatched chalets of the lodge are built on the edge of the Batoka Gorge.
Gorges Lodge offers spectacular bird viewing as well as a wide variety of adventurous excursions such as a Gorge-edge hike, bungee jumping, high wire activities and white water rafting.
Room Options
10 stone and thatch chalets positioned along the edge of the gorge
6 single and 4 double story chalets (2 double, 8 twin family units)
5 tented suites - 1 double and 4 twin elevated suites
Located just 3 kms from the Victoria Falls offers elegant and spacious rooms to its guests.
Comfortable lounge, Indoor and outdoor dining areas, bar, curio shop, terrace, gardens, two swimming pools etc. are its major attractions.
Pioneer, Victoria Falls offers great range of tour, adventure, wildlife and cultural activities.
Room Options
It has total of 50 guest rooms including four rooms for family use with private patios.
It is built around a man- made water feature creating an impression of having been built on a lake.
Creates a fun-filled atmosphere for the guests with crested domes, pillars, bridges over many water features. It beautifully blends African tradition and western leisure which is its major attraction.
The Kingdom hotel is centrally located and is closer to all the major attractions including the entrance to the Victoria Falls rainforest which is a short walk away.
It is the hot favourite among families, groups and individual travellers who are looking for a quality yet affordable Victoria Falls Hotel option.
Room Options
It has a total of 294 rooms.
162 Standard rooms
4 Standard suites
74 Family rooms
2 Paraplegic rooms
52 Kings Club rooms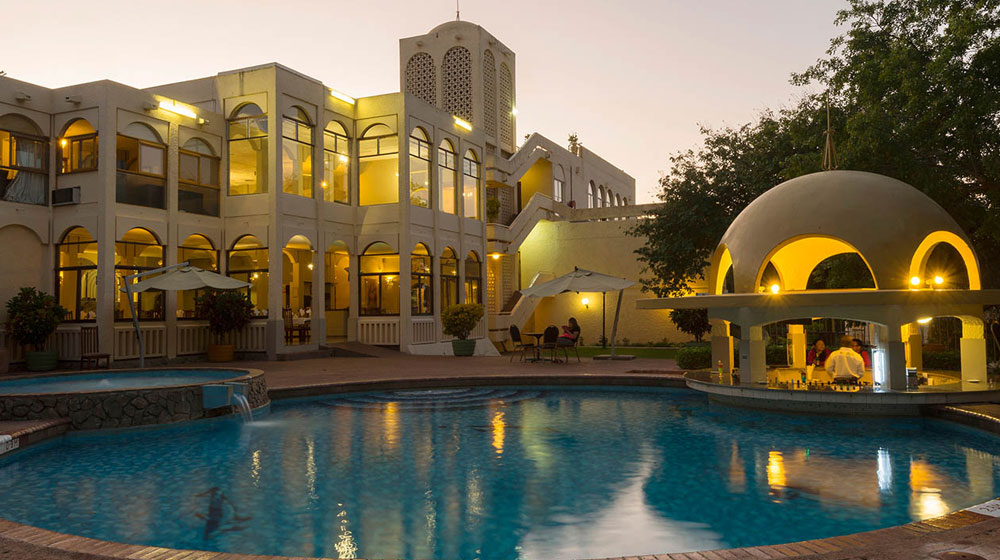 Major winning point for Rainbow Hotel, Victoria Falls, Zimbabwe is its proximity to the railway station, airport, town center, Victoria Falls Rain Forest and Victoria Falls.
The rooms are nice and clean with a great pool and bar area.
Room Options:
The Rainbow Hotel Victoria Falls has 88 rooms.
56 twin rooms
12 double rooms
16 family rooms
2 family suites
2 deluxe suites
The proximity of the hotel to the fall, allows its guests to enjoy the spray of the falls that can be seen from the hotel during the full flood time. Therefore, the name "Sprayview".
Located just 1.4 kms away from the Victoria Falls Rainforest entrance.
The hotel restaurant grabs attention as it is on the terrace by the pool and known to serve delicious food.
Other amenities include a gift shop, sculpture gallery, internet café and the Rainforest Bar
Quite comfortable for families, groups or solo travelers.
Room Options:
There are a total of 65 rooms and suites to choose from.
Standard Double Room
Standard Twin Room
Suite
The lovely tented accommodations are built on the edge of the cliffs overlooking the Zambezi River, east of the Victoria Falls.
These are situated on the cliff edge, with spectacular views of the river at the bottom of the gorge about 200 meters below.
Little gorges Lodge is just a short drive away from the Victoria Falls town away from the hustle and bustle of the city life.
It offers amazing views, delicious food, nature walks and very friendly and helpful staff who are always ready to accommodate you in the best possible manner.
Expect unbeatable views of the rising sun from your private veranda and soaring black eagles in the clear sky.
Room Options:
Little Gorges is the newer extension to Gorges Lodge.
There are 5 luxurious suites situated beside the thatched chalets of the lodge.
Twin and double room configurations overlook the Dibu Dibu River junction with the Zambezi as well as the breathtaking gorges.
They are well furnished, decorated and comfortable. With en-suite bathrooms these chalets become all the way more alluring and luxurious.
The Victoria Falls Safari Lodge is built on a plateau just 4 kms away from the iconic Victoria Falls, overlooking the Zambezi national Park.
The endless views of the horizon and sighting of wildlife like buffalo, elephant, giraffe, zebra and sometimes huge predators like lion and leopard from the balconies which is built above a central waterhole makes it all the more alluring and justifies of its being a safari lodge.
Its sublime hospitality and seamless delivery is sure to offer you great comfort and good memories.
Room Options:
It has 72 rooms facing towards the Zambezi National Park.
It offers direct view of the park through the private balconies of every room.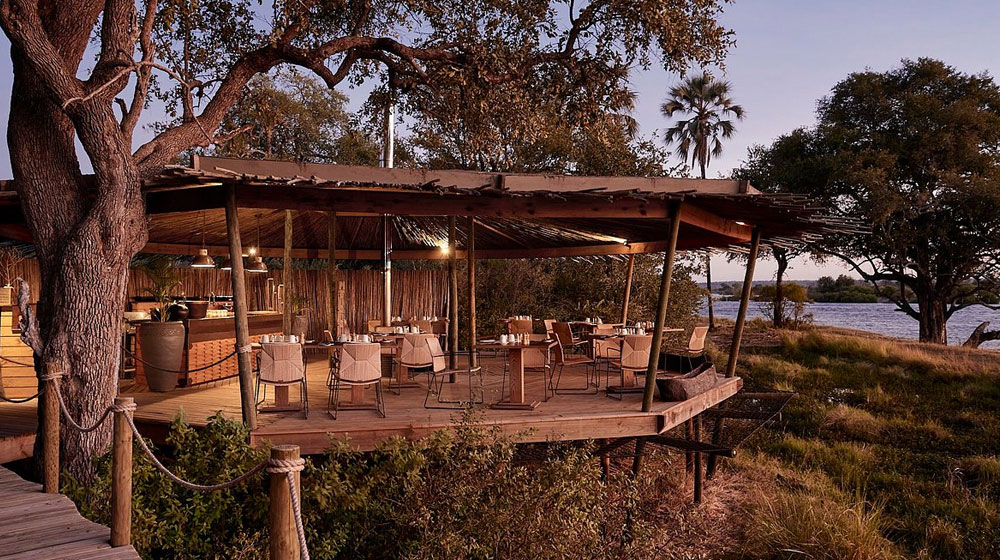 First of its kind, Victoria Falls River Lodge is built on the banks of the Zambezi River in the Zambezi national Park.
It is so close to the Victoria Falls that you can actually see the spray at a distance.
Secluded and exclusive is the first private game lodge on the river bank.
Room Options:
There are accommodation options for almost everyone.
Luxury Tent: 8 suites with private deck and plunge pool is an epitome of luxury and comfort right on the banks of the mighty Zambezi River.
Luxury Family Tent: 5 thatched tented suites with private deck and pool access with adjoining room for children.
Island Treehouse: 4 treehouse suites with private deck, plunge pool and en-suite bathrooms are one of its kind and offer a unique experience to its guests. There are also 2 double storey treehouse suites with rooftop bedroom with starbed.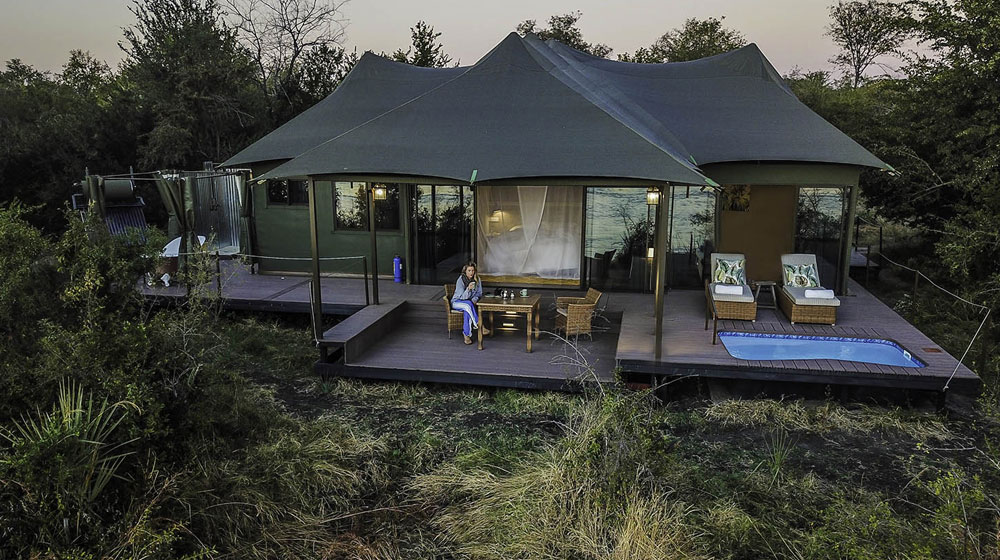 Located on the banks of the Zambezi River, old Drift Lodge is a mix of old world with modern luxuries.
The main lodge has incredible views, north facing onto the Zambezi & South facing onto a water hole.
A 7 km stretch of river flows between the camp and the town of Victoria Falls.
Room Options:
10 double suites: The suites are beautiful with stylish furnishings and fittings, accentuated by an indoor and outdoor shower, private plunge pool and star bed.
4 family suites: Luxuriously built and fully air-conditioned, the suites provide elegant refuge in the middle of the wild. The family suite consists of two inter leading bedrooms, separated by a sliding canvas door. The fittings give an impression of the bygone era and simply blend with the natural wild environment.
The Premium Safari Club overlooking the Zambezi national Park and a private water hole offers ultimate safari experience without having to leave the main deck area.
The rooms are modernized, spacious and fully equipped. It is an extension of Victoria Falls Safari Lodge. It is situated just 10 minutes away from the majestic Victoria Falls.
Room Option:
It has 20 boutique style rooms.
All the rooms are provided with private balconies that open towards the Zambezi National Park and a watering hole where game viewing throughout the day is a normal phenomenon.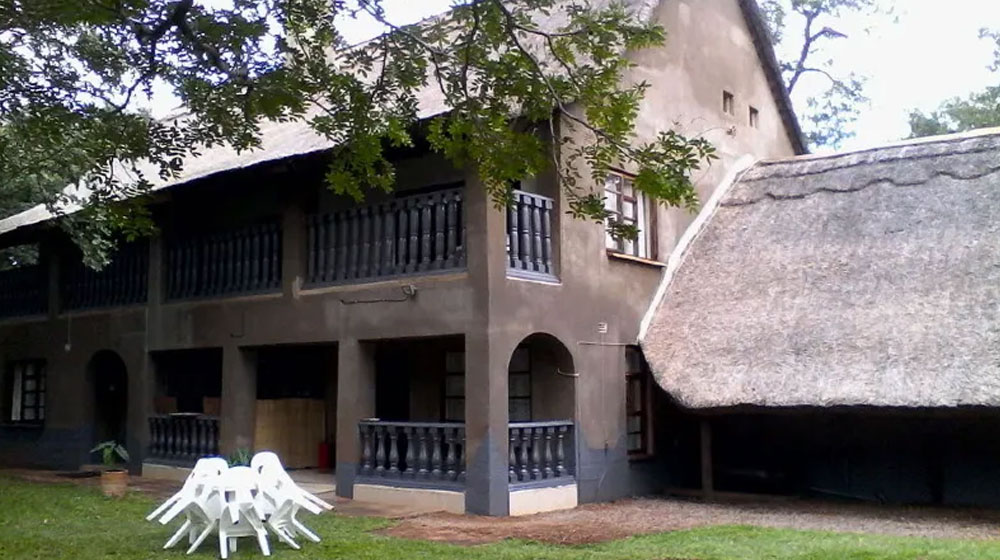 Mopani Lodge is a 3-star suburban farm stay near Zambezi National Park
An outdoor pool, a restaurant, and a bar/lounge, a children pool, and local cuisine served during breakfast are its major appeal.
Room Options:
There are 13 rooms with open balconies or patios available to accommodate guests.
It stands out in terms of excellent service and facilities to make every guest's stay comfortable.
Bantoka Guest Lodge situated 2.1 kms from the Victoria Falls. Nestled among lush gardens away from the hustle of the city.
All the major attractions of the town are within a walkable distance from the lodge.
The main lodge building offers indoor and outdoor dining facilities.
Room Options:
It has 27 well-appointed rooms with all the necessary facilities.
The elegant contemporary décor embraces Africa's colonial era that provides an extra ordinary experience to all its guests.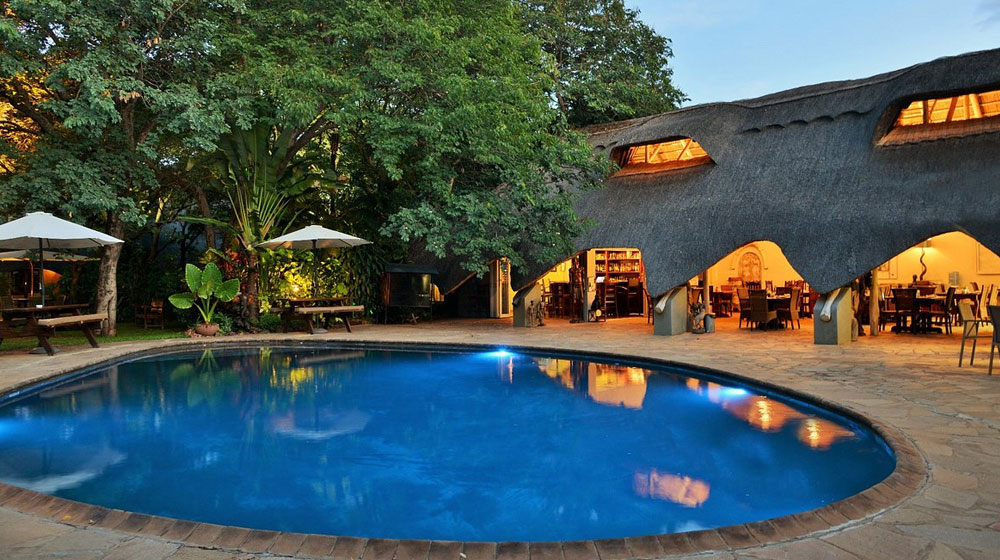 A tranquil and relaxing escape, Bayete Guest Lodge is set in a lush tropical garden.
Its teardrop shaped swimming pool with dining Boma and bar besides it makes the place all the more alluring.
Complimentary English breakfast is served to its guests in the dining Boma. Lunch and Dinner are also served on prior booking basis.
It is located in the center of the Victoria Falls town in middle of a residential area.
Room Options:
There are 30 rooms in total in Bayete Guest Lodge.
Twin/Double Deluxe Rooms
Triple Deluxe Room
Twin/Double Executive Room
Triple Executive Room
Honeymoon suite
Family cottage
It is suitable for all age groups. With friendly staff and surrounding, this makes an ideal stay for families and friends travelling together.
Experience tranquility and calmness amidst the busy and chaotic life with the home like accommodation offered at Phezulu Lodge.
Just 3.5 kms away from the Victoria Falls, the roar of the falls can be heard from the hotel rooms bringing in a very different and satisfying experience.
Room Options:
There are 21 rooms in total.
Twin/Double Room
Triple Room
Each room at Phezulu is well equipped with all the necessary requirements. Décor is more modern and trendy. Attentive room service contributes towards making your stay comfortable and worthy.
Shongwe Lookout Lodge is beautifully designed and unique as it is the only guest lodge with a lookout tower.
Guests enjoy views of Zambezi River, Zambezi National Park and spray of the Victoria Falls from the lookout tower.
Shongwe Lookout Guest Lodge is located just 3kms from the Victoria Falls entrance, and 2kms from the town centre.
Room Options:
It has 23 rooms in total.
Deluxe Rooms (16)
Studio Rooms (4)
Executive Rooms (3)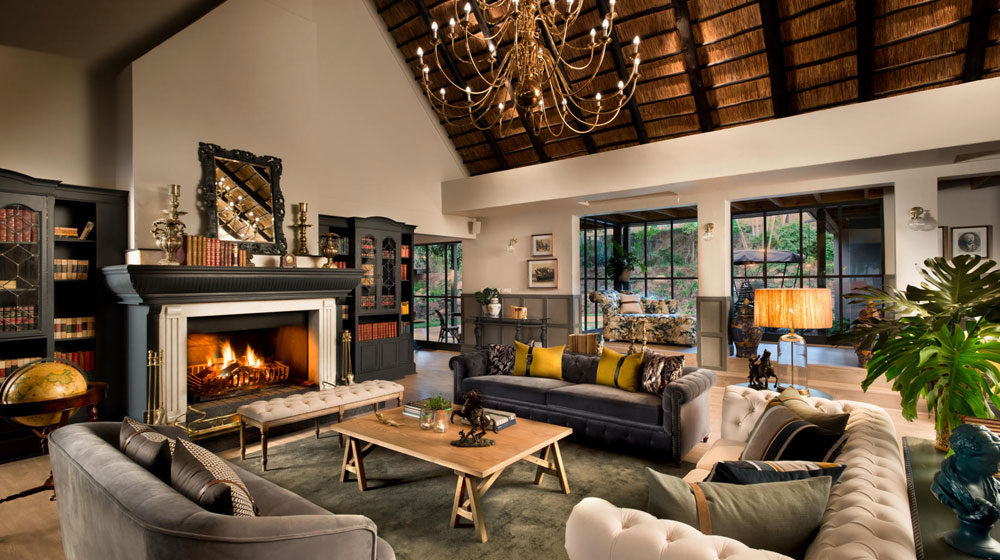 A short drive from the town of Victoria Falls, this boutique hotel enjoys the spacious tranquility of a 6,200-acre private game reserve, where Big Five game, including black rhino, can be seen.
The thatch and brick structure of the hotel displays the colonial history of the country and the enchanting décor and interior has given a fresh elegance to all its rooms.
The sprawling green lawns of the hotel offer a lovely setting to unwind from the busy work and city life.
The restaurant at Stanley and Livingstone serves a variety of tasty Afro-European dishes.
Choose to munch down your meal in the indoor dining room, the terrace overlooking the waterhole, or the manicured garden lawn for an unmatchable experience.
Room Options:
There are 16 luxury suites.
All the rooms are neatly and elegantly furnished with a terrace outside for spending some relaxing time.
Bathrooms are spacious with bathtub, shower and double basin.
Rooms are designed to offer complete guest satisfaction and add on to their list of beautiful memories of Victoria Falls Tours!
Heading for a Victoria Falls Tours and looking to choose your vacation accommodation? Falcon Safaris Victoria Falls Accommodations offer the prefect accommodation options when looking for affordable lodging just about anywhere in the world. Book your luxury stay today!