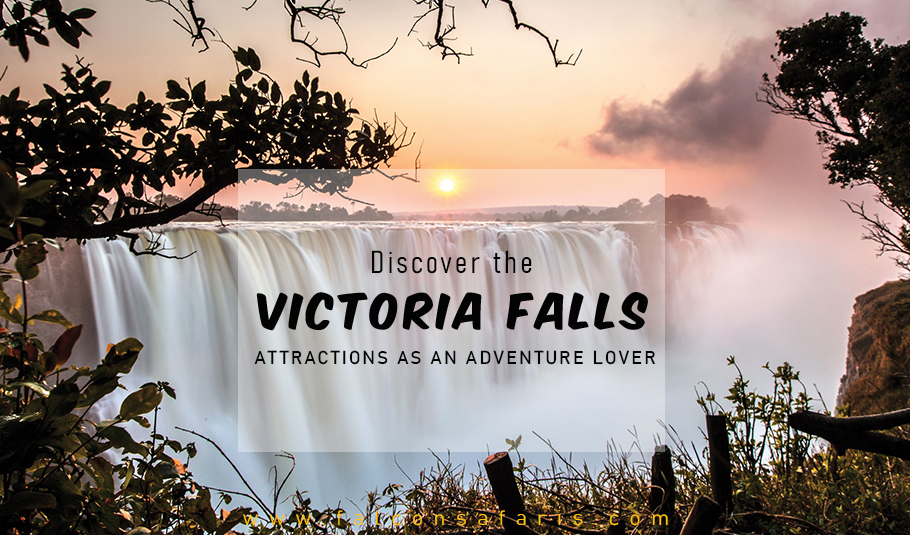 When we speak about the adventure, adrenaline and excitement; the first thing that comes to mind is Victoria Falls Tours, one of Southern Africa's top travel destinations. The falls on the Zambezi River form the border between Zambia and Zimbabwe and are a rare sight of breath-taking beauty and splendour.
The Kololo tribe who lived in the area in the 1800s called it 'Mosi-oa-Tunya' – 'The Smoke that Thunders' as the falls produce a beautiful rising spray that can be seen from a distance and a thunder like sound that can also be heard from afar. In modern terms, Victoria Falls is known as the world's largest curtain of falling water. At the height of the rainy season, more than 500 million cubic metres of water per minute dwindled over the edge. This dwindled over a width of nearly two kilometres. The water dwindled into a gorge over one hundred metres below.
If you ever want to Visit Victoria Falls, you will attest to the fact that it is nothing short of an exciting place with everything, from those seeking adventure to those in need of relaxation and rest. Victoria Falls Tours offer a host of activities designed to suit almost every taste. If you haven't been to travel Victoria Falls then what are you waiting for? Let this Victoria Falls Travel Guide take you through discovering the Victoria Falls as an adventure lover.
History Of The Victoria Falls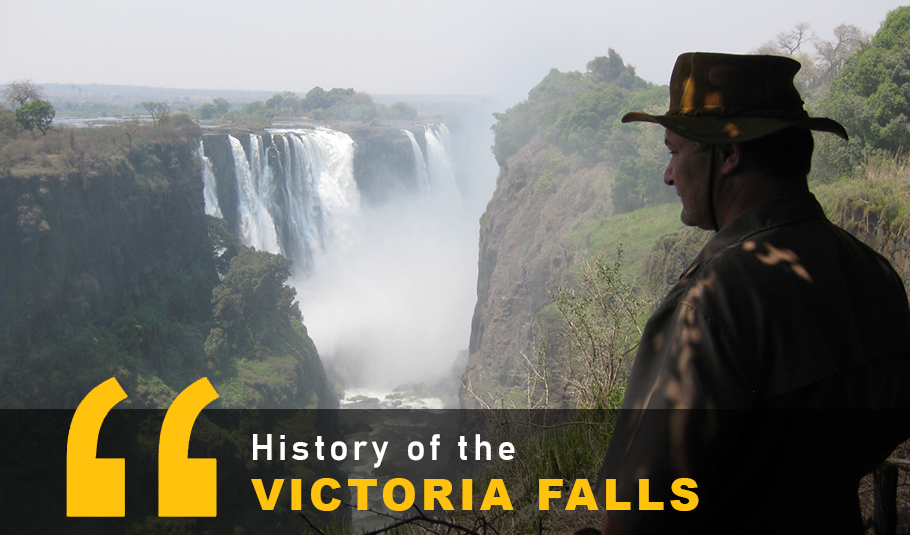 Over 150 million years ago, nature began taking its course on the Victoria Falls. Around that time a thick crust of basalt was deposited over the Earth's surface by volcanic activity. With time, it began to crack and subsequently it filled up with lime and clay. The Zambezi River then made its way swiftly across the surface, gently removing away the top layers, transforming them into the series of Victoria Waterfalls that you see to this day.
There is evidence from archaeology that suggests that the Homo habilis were the first to discover the falls about 3 million years ago. Archaeologists have also discovered Middle Stone Age tools from 50 000 years ago and 10 000 year old late stone age tools within Victoria Falls. Eventually the Khoisan who are close relatives of the San people from Namibia, moved into the area, and they made way for the Batoka tribes who also moved in later and still live in the area to this day. David Livingstone was the first European to mention this massive spectacle of water after stumbling upon it on 17th November 1855.
Many Ways Of Seeing Victoria Falls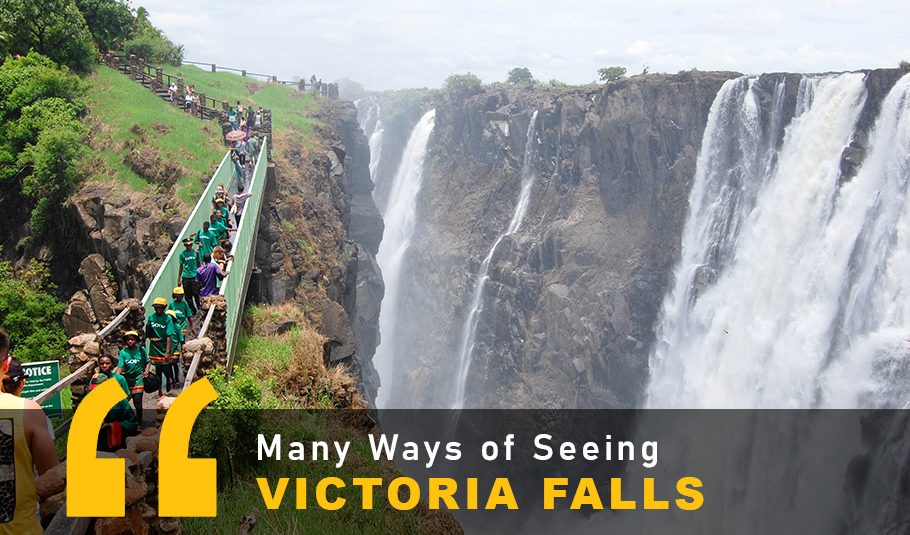 There are so many ways in which you can see and explore the Victoria Falls Tour, so many ways in which you can discover their beauty and rich history.
Land
You have the wonderful opportunity to see the Victoria Falls Tours as you take a stroll inside the beautiful Victoria Falls Rainforest which happens to be the only place on earth that rains every single day of the year. Because of this, the rainforest is evergreen characterised by dense woodland vegetation which supports a wide variety of insects, amphibians, birds and mammals. You can feel the spray of the falls or even get completely soaked depending on the time of the year that you visit.
Air
Another option is to get a bird's eye view of the Victoria Falls Zimbabwe and go all the way up in a helicopter flight or the famous micro light Flight In Zambia. This is a unique way of seeing the falls and the surrounding area, not only is it beautiful but it also lets you appreciate the beauty of nature. David Livingstone described the view as scenes so lovely that they must have been gazed upon by angels in their Victoria Falls Flight.
Water
You can choose to experience the falls in a completely different way by simply going on a boat cruise on the upper Zambezi River. Not only will you see the spray as it rises but you get to see where it's flowing from and where it's flowing to. Then you can see where it's flowing from and where it's flowing to. Also you can do so as you enjoy our lovely African sunset and the different animals. You will be cruising in between two national Parks. You can also go below the falls on the lower Zambezi.
Zimbabwe
You can choose to see the Water falls from the Zimbabwean Side which contains about 75% of the Victoria Falls. From this side you get to see the main Waterfalls, which is the largest section of the Victoria Falls Tours along with 15 other viewing points. You will also find the David Livingstone statue, a restaurant and some toilets. Which you won't find on the Zambian side. The Zimbabwean side is beautiful to visit at any time of the year as this side never dries up.
Zambia
You can also view the Water falls from the Zambian side, although it has 25% of the Victoria Falls, it is recommended by many as having the best experience of the falls especially during the high water season. You also get a beautiful view of the boiling point and the bridge as you walk along the knife edge.
Where To Stay ?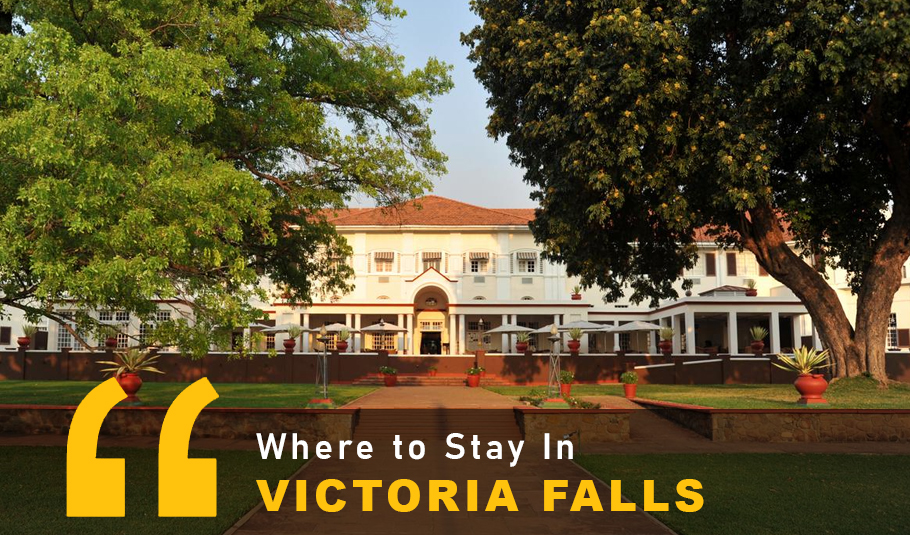 There are numerous places to stay near Victoria Falls, ranging from luxury hotels to riverside campsites. This natural wonder has some of Southern Africa's most luxurious hotels. To service your conferencing needs, the top hotels all have cutting-edge facilities staffed by experienced event coordination teams. There are also several caravan parks, bed and breakfasts, condos, and self-catering options along the riverfront. There are also several self catering options along the riverfront or in nearby Livingstone towns.
Where to Eat ?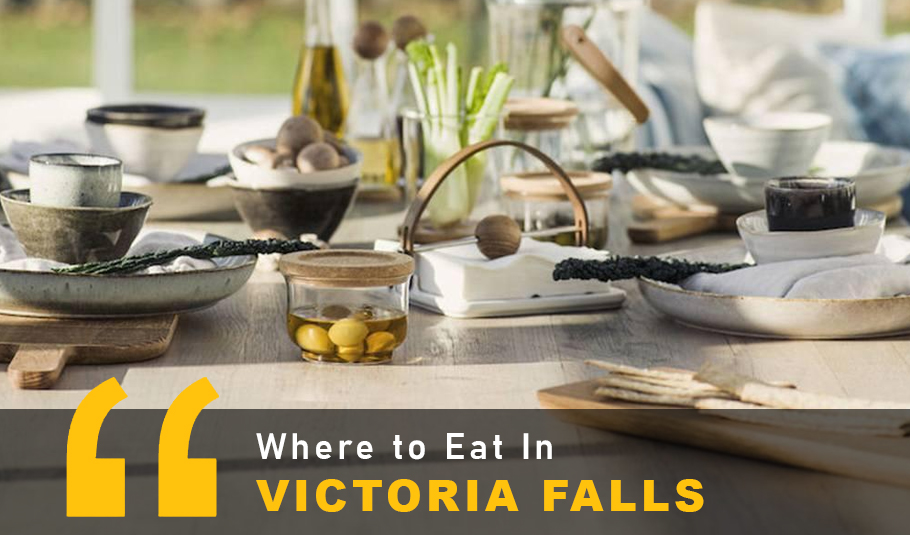 There are so many Victoria Falls Accommodations options for you to try out whilst while Visit Victoria Falls. Dining at the mystic Boma Restaurant is a must-do while Victoria Falls Tours. You'll be able to sample local delicacies while being entertained by traditional tribal dancers. All of the hotels in the area offer international cuisine. Many of them offer river views to enjoy while you dine. There are numerous restaurants and takeaway diners in Livingstone and Victoria Falls for quick meals. You can also visit Lookout Café, Three Monkeys restaurant and Shoestrings for a night out for drinks.
Victoria Falls Activities You Can Do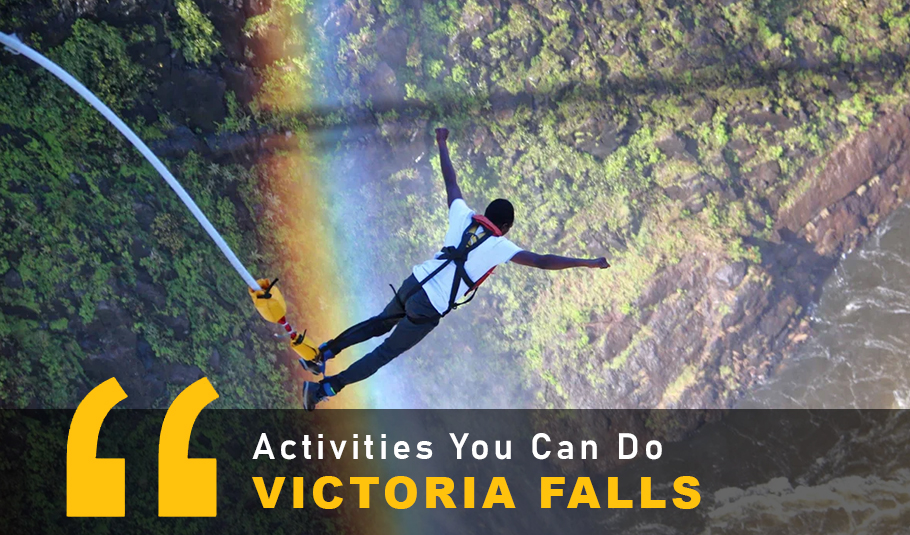 The list of things to do in and around Victoria Falls Activities is endless. During your visit, try some of the following top activities:
Game Drives
Both Zambia's Mosi-oa-Tunya National Park and Zimbabwe's Victoria Falls National Park border the Zambezi River near Victoria Falls. These wildlife treasure troves can be explored on guided game drives in the morning and afternoon. As well as self-drive excursions. The area is well-known for its abundance of Big 5 sightings as well as a plethora of incredible birdlife.
Victoria Falls Adventure Activities
If you're looking for a rush, Victoria Falls Tour will not disappoint. During your visit to the falls, try one of the following exciting activities.
Bungee Jump
Rafting on white waters
Hiking through Batoka Gorge
Aerial and helicopter flights
Power and jet boating
Swimming in the Devil's Pool
For those looking for more chilled activities the try out the following…
Sunset cruise
Treatments at luxury spas
Shopping at curio markets
See the lunar rainbow
Golf at Elephant Hills
The big tree
There is so much that Victoria Falls has to offer and so many ways in which you can discover it. At Falcon Safaris, our job is to ensure you get the most out of your Victoria Falls Trip. We can even tailor a safaris just for you according to what you want.