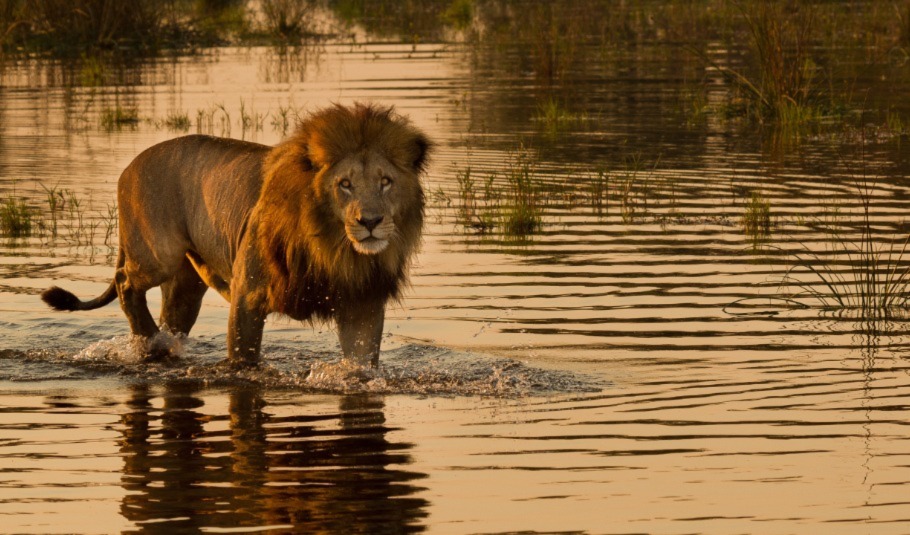 If you're wondering what to expect from a Botswana Safari, let's just say it's an adventure that's as thrilling as it sounds! Botswana Safari Tours will take you on a rollercoaster of experiences, from spotting majestic wildlife to staying in eco-luxury lodges, from exploring diverse landscapes to engaging with the vibrant local culture.
At Falcon Safaris, we truly believe that Safari in Botswana is more than just a vacation; it's a journey into the wild that'll leave you with countless stories to tell. Ready to explore? Let's get started!
Wildlife Encounters in Botswana Safari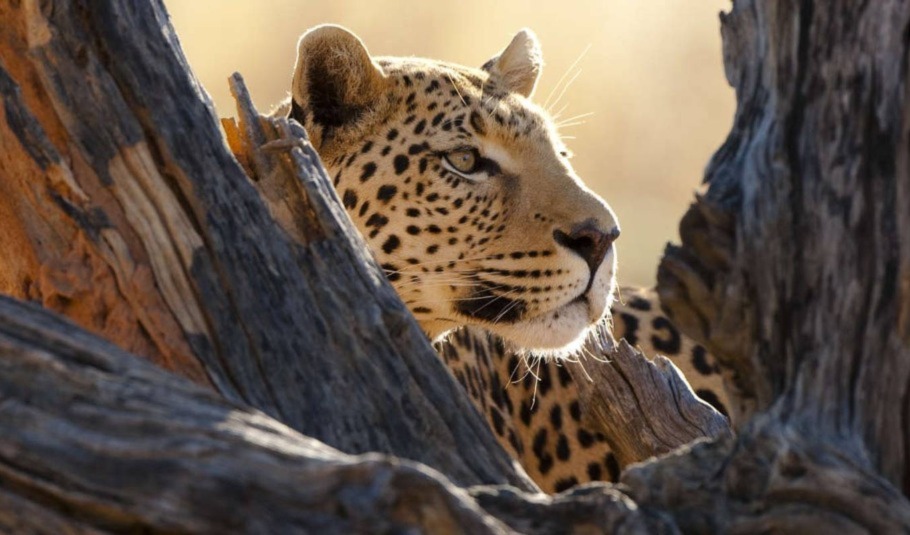 A Botswana Safari Trip promises thrilling wildlife encounters that will get your heart racing. Imagine roaming across the varied landscape and witnessing the remarkable spectacle of Africa's famed wildlife.
From the dry plains of the Kalahari Desert to the water-laden oasis of the Okavango Delta, Botswana Safaris includes visits to some spectacular safari destinations. You'll have the opportunity to:
See majestic lions, elusive leopards, towering elephants, and graceful giraffes in Botswana National Parks, truly a sight to behold.
Cherish the exclusivity of these wildlife sightings. More often than not, these experiences are shared only with your safari group, making them more special.
With our Botswana Safari Holiday Package, every day is a new chapter in the grand book of nature. Each moment brings you face-to-face with raw, unfiltered, and spectacular wildlife scenes.
Surprising Fact About Chobe in Botswana 
It might be surprising but Chobe National Park in Botswana is home to the largest population of African elephants in the world. This park covers about 11,700 square kilometres and harbours an estimated 50,000 elephants. Imagine the awe-inspiring sight of these gentle giants bathing in the river or grazing in the vast plains. You will get to experience this sight only on a Botswana Safari.
Luxury Lodges and Camps in Botswana Safari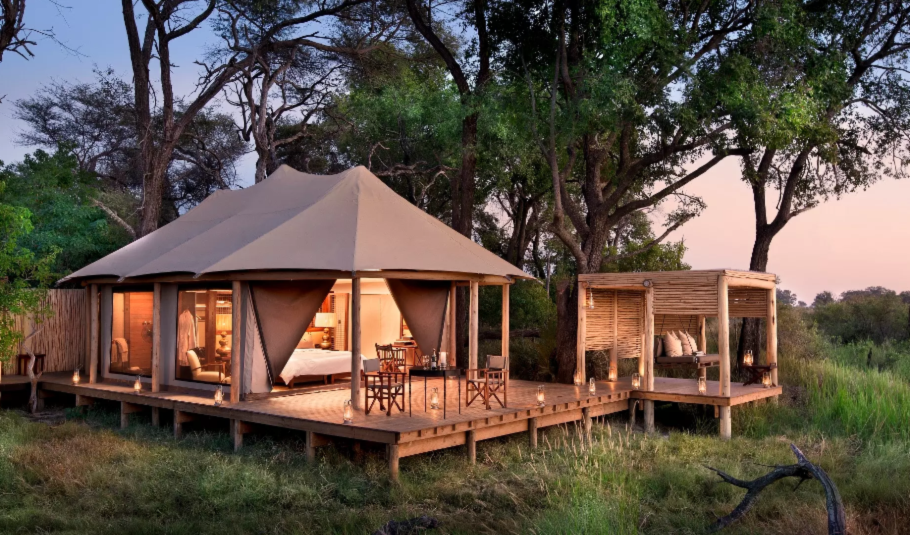 Staying in Botswana isn't about just finding a place to rest. It's about finding the perfect blend of luxury and authenticity in the wilderness. Lodges and camps included in our Botswana Safari Packages offer serenity and intimacy, connecting you closer to the soul of Africa.
Lodges and camps in sync with the surrounding wilderness, a perfect blend of luxury and nature
Savour fine dining under the African sky
Witness wildlife right from your private viewing deck
An Interesting Fact: 
Did you know that Botswana has adopted a high-cost, low-impact tourism model to protect its ecologically sensitive areas? This approach allows only a limited number of lodges with few rooms in each concession, reducing guest numbers, preserving exclusivity, and ensuring minimal environmental impact. This commitment to conservation contributes to the higher cost of Botswana safaris.
Guided Game Drives
Botswana Safari Tours is famed for its guided game drives. It's an exhilarating way to witness the impressive array of wildlife that calls Botswana home.
You'll explore with local guides who know Botswana's wildlife and ecosystems inside out.
Our morning and evening drives offer the best wildlife sightings. This is the time when animals are most active during the cooler hours.
Do You Know? 
The Okavango Delta is an expansive inland river delta and also one of the key destinations for game drives in Botswana. But did you know it's a geographical marvel? It's one of the very few major deltas in the world that does not flow into a sea or ocean, but instead, disappears into the Kalahari Desert, making it a unique oasis of life amidst the arid landscapes.
Mokoro Safaris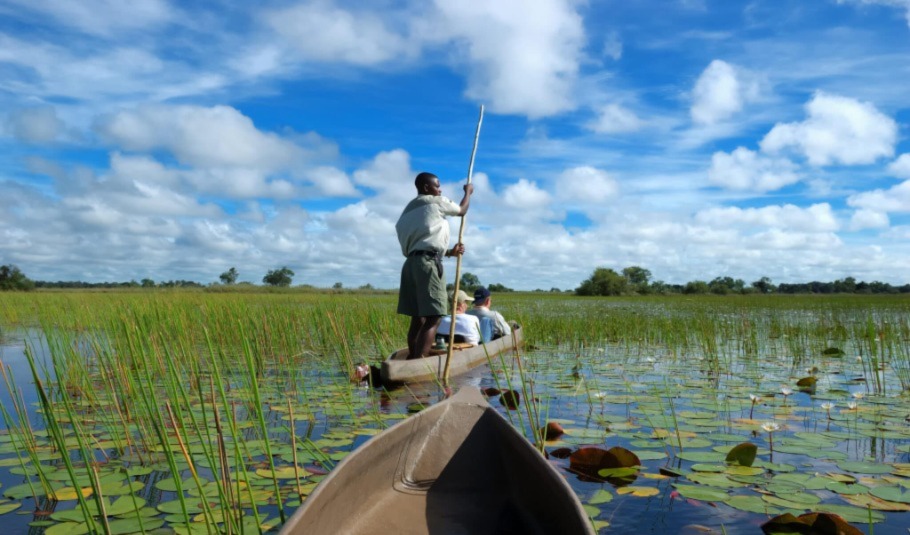 In Botswana, you can experience Mokoro safaris. These traditional canoe trips offer a peaceful way to explore the Okavango Delta.
From hippos to crocodiles, you'll see all kinds of wildlife.
Not to mention, it's a bird watcher's paradise, especially in the summer.
What are the mokoros? 
Interestingly, Mokoros are dug-out canoes traditionally made from the trunk of the ebony or sausage tree. Today, to preserve these trees, many Mokoros are made from fibreglass.
Botswana Night Safaris
Night safaris, often part of Botswana Safari Vacation Packages, offer a fascinating peek into the nocturnal world of Botswana Wildlife.
They allow you to discover a world alive with nocturnal creatures, from hunting leopards to shy bush babies and bats.
You will get to witness starlit skies which are unspoiled by light pollution. Thus, offering spectacular views.
Fun fact: Did you know that the Southern African sky boasts the highest concentration of stars in the world? Hence, a night safari in Botswana doubles as a breathtaking stargazing experience.
Botswana Birdwatching Paradise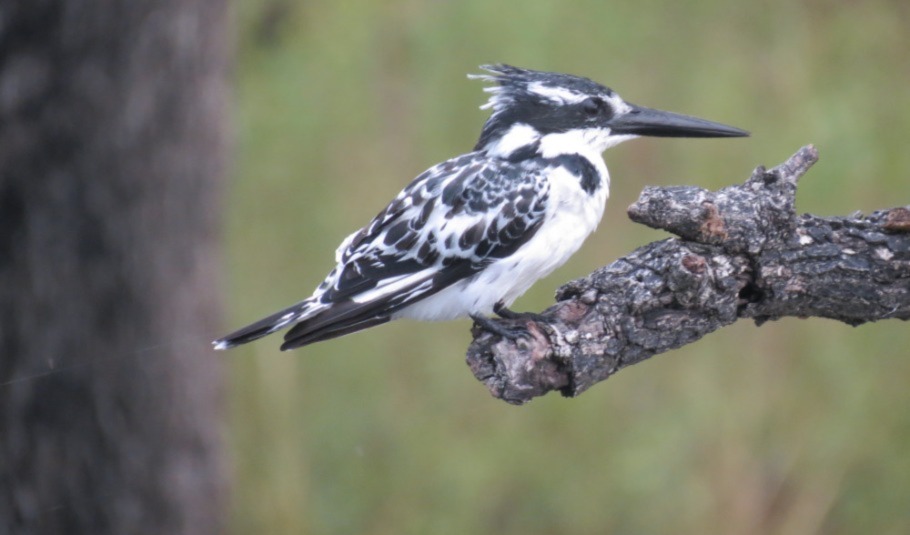 With over 593 bird species, Botswana is a dream destination for avid bird watchers.
You will spot some iconic species such as the African fish eagle, the vibrant lilac-breasted roller, and the reclusive Pel's fishing owl.
Especially, the Okavango Delta is a paradise for our feathered delights. This is particularly during the summer months when migratory birds visit.
Another Interesting Fact: 
Did you know that the Okavango Delta is recognized as an Important Bird Area (IBA), home to more than 24 globally-threatened bird species? You can even spot around 140 bird species on a single day. Truly, Botswana is a paradise for birdwatchers.
Sundowner Ritual
The famous Sun-downer ritual is a time-honoured tradition of pausing a little bit to appreciate the stunning African sunset. It is one of the must-experience activities of Botswana Safari Holidays.
Enjoy the tranquillity as the sun sets, painting the sky with hues of red and gold.
Toast to the beauty of Africa with a chilled drink as wildlife silhouettes against the setting sun.
Cultural Interactions
Botswana Tourism isn't solely about wildlife. It's also about interacting with the warm and welcoming local communities. It offers rich insights into their culture and traditions.
Visit local villages and schools and learn about the people of Botswana and their way of life.
Purchase beautifully handcrafted souvenirs by local artisans. This will contribute directly to the local economy.
Is Botswana one of the most peaceful countries in the world? 
Despite having multiple ethnic groups, Botswana is one of the most peaceful countries in Africa. This is due to the Batswana's (people of Botswana) adherence to a policy of "Botho" or "Ubuntu", an ancient African word meaning 'humanity', which teaches that our actions today have an impact on our community, society, and the world around us.
Landscapes and Scenic Beauty
The stunning landscapes of Botswana, from the sprawling Kalahari Desert to the verdant Okavango Delta add a layer of magic to your Botswana Safari Tours.
Marvel at the dramatic change of scenery, from arid desert landscapes to lush, water-filled paradises. As you traverse this land, the dramatic change in scenery will leave you spellbound
It's a photographer's delight, with the dramatic landscapes providing stunning backdrops for wildlife and bird photography.
Another Highlight of the Botswana safari 
Makgadikgadi Pan is one of the largest salt flats in the world and one of the best-kept secrets of Botswana. It's a sight to behold, especially when it transforms into lush grassland during the rainy season. When rainwater fills the pans, it attracts one of Africa's last surviving zebra migrations and a spectacular number of flamingos. Thus, creating a wildlife spectacle that is a must-see for any nature enthusiast.
Conservation Efforts for Future
Botswana is at the forefront of conservation efforts in Africa. Its commitment to preserving its natural heritage is evident in the large area of land dedicated to national parks and reserves.
Feel good about choosing a destination that prioritizes conservation and sustainable tourism.
Every Botswana Safari contributes directly to the preservation of this stunning ecosystem and its rich biodiversity.
How is Botswana winning the war against poaching? Botswana dedicates over a quarter of its land to conservation, one of the highest ratios in Africa. Since 2002, a national ecotourism strategy has helped safeguard Botswana's unique ecosystems. This collaborative effort involves the government, research entities, associations, and volunteers, all dedicated to preserving the nation's biodiversity.
Unforgettable Memories and Enchanting Experiences Await
Wrapping up, we hope this blog has ignited your curiosity for the unforgettable adventure that awaits a Botswana Safari.
Our Botswana Safari Tours at Falcon Safaris are meticulously crafted, keeping in mind your interests, time frame, and budget.
If you're ready to create everlasting memories, don't wait another moment. Start your journey by clicking here to explore our Botswana Travel Packages.
Experience the wild, feel the thrill, and make your safari dreams come true with us. Your adventure awaits!