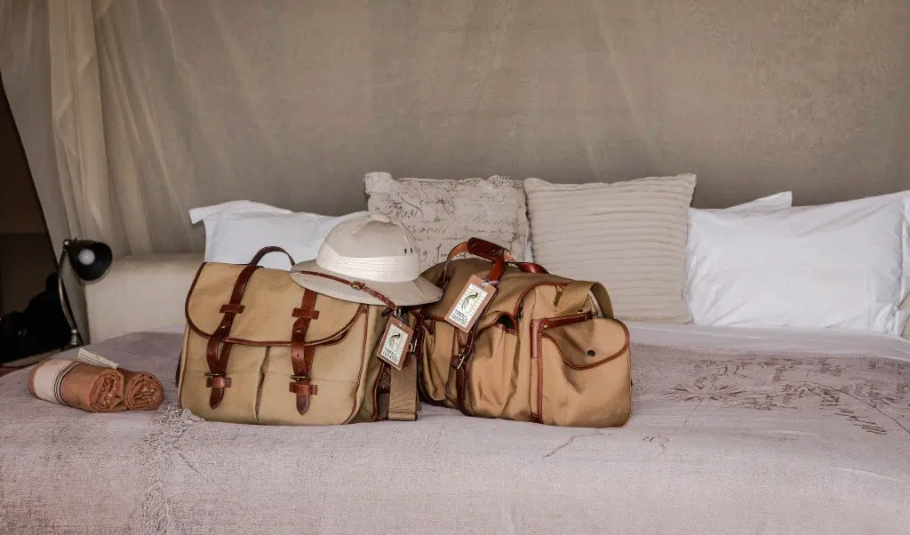 Planning a trip to the wild terrains of Botswana? A Botswana Safari is the ultimate safari experience, offering a unique blend of natural beauty and exotic wildlife. But knowing what to pack is crucial before you start on Botswana Safari Tours. This blog will guide you through the essential Botswana Safari Packing List to ensure you're well-prepared for your adventure.
The Comfort Quotient-Dressing for Ease and Elegance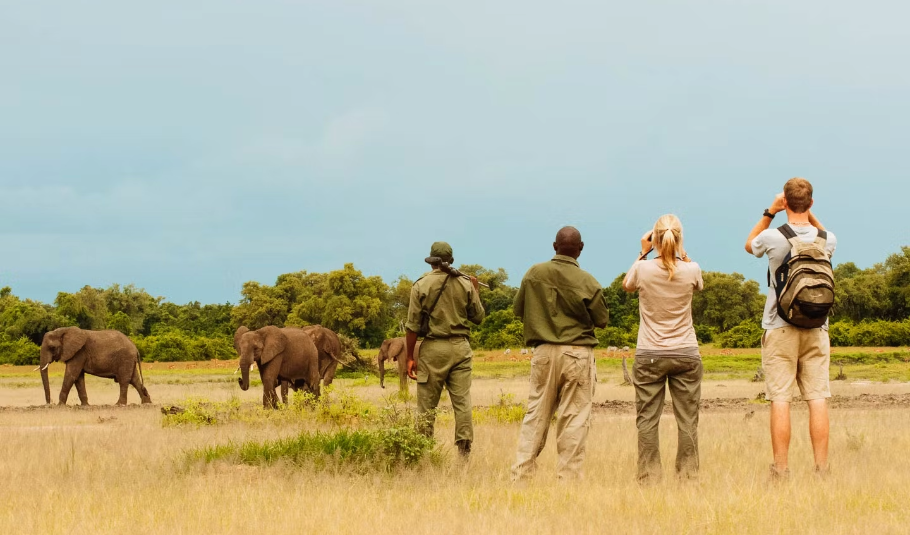 When exploring the wilderness on a Botswana Safari, prioritizing comfort is essential. Your Botswana Safari Packing List should reflect this, ensuring you're not distracted by tight clothing or uncomfortable shoes during your adventure.
Comfortable Choices:
Breathable Fabrics– Opt for materials like cotton or linen that allow your skin to breathe.
Loose Fits– Choose clothing that gives you room to move. This is especially important for long game drives.
Synthetics Are a No-No– Materials like polyester can become uncomfortable in the hot African sun.
Worth Knowing: Many Botswana Safari Holiday Packages offer laundry services, allowing you to pack light without running out of fresh clothes.
The Safari Colour Code – Beyond the Usual Khaki
While you might think bright colours are harmless, sticking to a more subdued palette can enhance your experience during your Botswana Safari Holidays. The bright colours can significantly affect your wildlife observation and overall comfort.
Recommended Colour Palette for Your Botswana Safari Packing List:
Earth Tones: Beige, khaki, and olive are ideal for your Safari Packing List in Botswana as they blend seamlessly with natural surroundings.
Soft Grays and Browns: These colours are less reflective, helping you merge into the natural backdrop without startling the wildlife.
Exceptions to the Rule
If your Botswana Safari Tours are primarily vehicle-based, you have more flexibility in your colour choices. In such cases, feel free to add a splash of colour to your outfit.
Pro Tip:
When considering What to Wear on Safari in Botswana, avoiding bright whites and dark blacks is advisable. White can be overly reflective, while black absorbs heat quickly, making you uncomfortable during your safari.
The Layering Strategy- Adapting to Botswana's Climate
Botswana's climate can be unpredictable, with temperatures ranging from cool mornings to scorching afternoons. That's why layering is a crucial part of your Botswana Safari Packing List, allowing you to adapt to these changes without needing an extensive wardrobe.
Layering Essentials for Your Safari Packing List in Botswana:
Base Layer: Start with a breathable, moisture-wicking t-shirt or tank top. This will serve as your foundation for the day's activities.
Middle Layer: A long-sleeve shirt protects against the sun's rays and pesky insects.
Outer Layer: A lightweight, water-resistant jacket is essential for unexpected weather changes, such as sudden rain showers.
Quick Fact:
Layering also helps in reducing the bulk of your luggage. You can quickly adapt to changing conditions by wearing multiple layers without packing your entire wardrobe.
Footwear Fundamentals- The Ground Rules
Selecting the right pair of shoes is crucial for enhancing your experience on Botswana Safari Tours. Your Botswana Safari Packing List should include footwear suitable for trekking through the bush and enjoying a scenic sunset dinner.
Footwear Essentials
Hiking Boots: These are non-negotiable for walking safaris, providing the ankle support and grip you'll need.
Casual Trainers: These are ideal for lighter activities and can even double as your "dining shoes" for more relaxed settings.
Sandals: While great for lounging around the camp, they're not recommended for game drives or walking safaris.
Insider Tip:
New shoes can be a recipe for discomfort. Always break in your shoes before your trip. Blisters are the last souvenirs you'd want from your Botswana Safari.
Accessorize Smartly- Function Meets Fashion
Accessories can add a dash of style to your safari outfit, but keeping it minimal and functional is essential.
Essential Accessories:
Hat: A wide-brimmed hat provides shade and adds a touch of style.
Sunglasses: Opt for polarized lenses to reduce glare and protect your eyes.
Scarf: A lightweight scarf can serve multiple purposes, from a sun shield to a makeshift bag.
Safety Note:
Flashy jewellery can attract unwanted attention. Leaving your valuable items at home is best when going on Botswana Safari Tours.
The Essential Extras- More Than Just Clothes
Your Botswana Safari Packing List should go beyond clothing. These additional items can significantly enhance your safari experience.
Must-Have Extras:
Binoculars: A quality pair can distinguish between spotting a leopard in a tree and missing it entirely.
Camera with Zoom Lens: To capture the breathtaking scenery and wildlife.
Daypack: A small, comfortable backpack for carrying water, snacks, and other personal items.
Travel Hack:
Many Botswana Accommodations offer charging stations. Bring extra batteries and a portable charger to ensure you're always ready to capture that perfect shot.
Your Ultimate Safari Checklist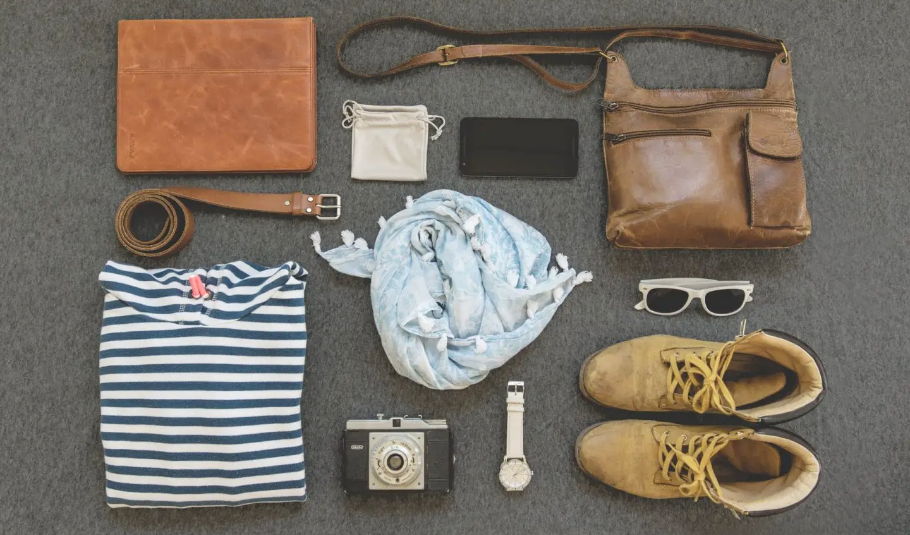 Here's a complete list of what you should pack for a 2-day Safari in Botswana. This way, you can focus on having a great time. The list includes all the clothes you'll need, plus some extra valuable items. Add more clothes as required if you're going on a longer safari.
Clothing Packing List
One cotton T-shirt
One long-sleeve top or loose-fitting shirt
A pair of shorts, either denim or cotton
Comfy pants that tighten at the ankles, or you can go for full-length leggings if you prefer
An optional dress for the evening
A light rain Jacket
A sweater or a light jacket for cool mornings and evenings
One loose trousers and a top for sleeping
Underwear, including a comfy sports bra or bralette
Two pairs of athletic socks
One pair of warm socks
Walking shoes or sneakers
Accessories For Your Safari
One oversized, light scarf
At least one hat
Simple jewellery, but nothing too valuable
A wristwatch, especially if there's no electricity at your camp
A bag that's big enough for your stuff but not too bulky
Quality sunglasses
Other Items
Binoculars for seeing far-off animals
A headlamp for places without electricity
A waterproof bag for unexpected rain
A quick-drying towel for overnight stays
A duffel bag to carry everything
Packing cubes to keep your duffel bag neat
Dry shampoo to keep your hair clean
Pack Smart and Explore Endlessly on Botswana Safari Tours
You're now armed with a comprehensive Botswana Safari Packing List, ready to make the most out of your Botswana Safari Tours. From the clothes you wear to the accessories you choose, every item shapes your safari experience.
Eager for an experience you'll never forget? Turn your dreams into reality! Reserve your once-in-a-lifetime Botswana Safari with Falcon Safaris now!