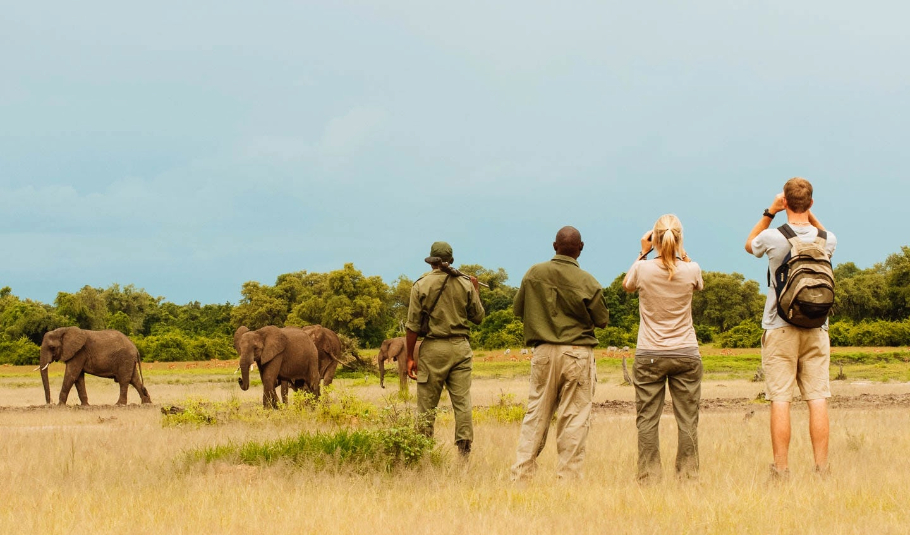 Taking a Bush Walk in Botswana gives you a new way to see the wild. Sure, game drives in a safari vehicle are great for watching animals from far away. But if you want to feel connected to nature, try a Botswana Walking Safari.
Walking safaris lets you get close to the small details of the land and animals, feeling part of the world around you. Botswana Safari Tours often include these excellent walks, so you get the best of both worlds. So, let's dig deeper to discover why walking safaris in Botswana is a must-do experience.
The Intimate Experience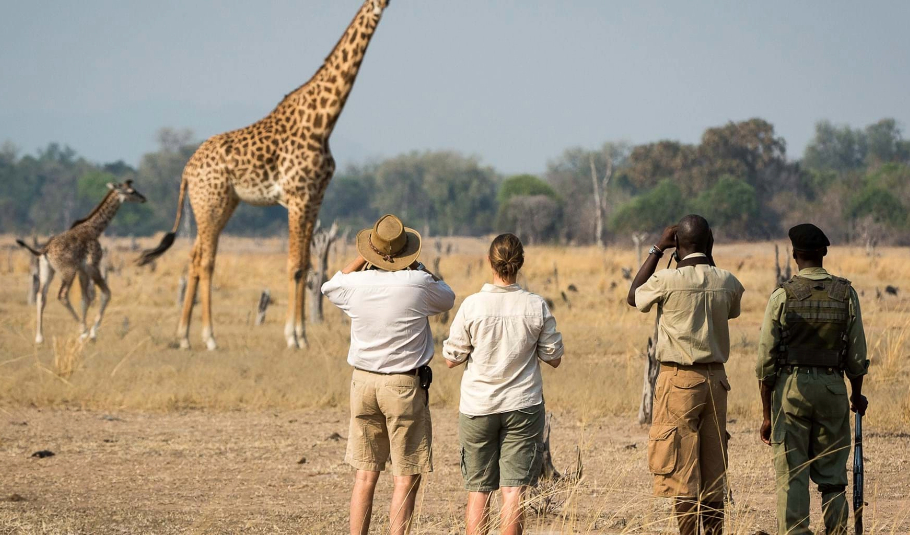 Walking Safaris in Botswana lets you see the land up close, in a way you can't from a vehicle. You can smell the soil, touch the leaves, and hear the intricate sounds of the wilderness.
You'll be up close and personal with the wilderness.
Observe nature's tiny miracles that often go unnoticed from a vehicle.
Did you know? The intricate ecosystems of Botswana, from the Okavango Delta to Chief's Island, are best appreciated when you take a walk and observe the symbiotic relationships between flora and fauna.
The Authentic Connection
Botswana Walking Safari is about observing and emotionally and spiritually connecting with nature. You become an active participant in the wild rather than a passive observer.
You'll be up close and personal with the wilderness.
Observe nature's tiny miracles that often go unnoticed from a vehicle.
Want to experience an authentic connection with nature? Consider our Botswana Walking Safaris & Holidays Package.
Engage With Experts
Our guided walks are led by experienced rangers who possess extensive knowledge. They're happy to share insights about the land you're walking on and its inhabitants.
Walks guided by seasoned rangers.
Learn to interpret nature's clues, from animal tracks to bird calls.
With these expert guides, every step of your Botswana Walking Safari teaches you something new about the wild.
Nature's Classroom
Botswana's wilderness is also a living and breathing science lab. Our Botswana Safari Tours offered by Falcon Safaris include experts who can teach you about the relationships between predator and prey and even between different plant species.
Identify medicinal and poisonous plants.
Understand the ecosystem of specific regions like the Okavango Delta.
When you choose one of ourWalking Safari Trips in Botswana, you are not just going for a walk but stepping into nature's classroom, where everything you see teaches you about ecology.
Walk with the San Bushmen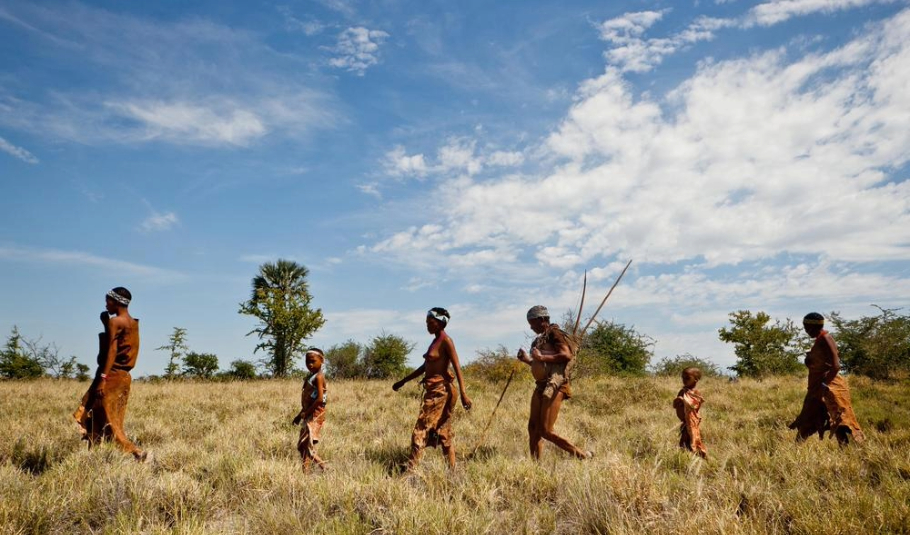 The indigenous San Bushmen offer walks that are a journey back in time. Learn ancient survival skills, hear stories passed down through generations, and get a glimpse into their unique cosmology.
An engaging walk across the Kalahari terrain will help you learn about their deep-rooted respect for the land and wildlife.
The oldest inhabitants of Africa share survival skills. Additionally, you will get to hear about the myths and legends that explain the world of San.
Special Note: Botswana Walking Safari also offers a unique anthropological perspective, helping you appreciate the land and the people who have lived there for generations.
Cultural Immersion
The native San Bushmen share their rich cultural heritage through stories, dance, and interactive sessions during the bush walks.
Participate in San cultural traditions.
Learn survival skills like fire-making and hunting.
Engaging with the San Bushmen adds a rich cultural layer to your Botswana Safari Tours. It's not just about the land and wildlife but also a unique opportunity to absorb indigenous knowledge and traditions.
Healthy Exploration
Going for a bush walk in Botswana isn't just about wildlife and nature; it's also a healthful activity. Don't worry; you don't have to be a fitness expert to enjoy it.
Walking in the bush isn't a marathon; it gets your muscles moving and your heart pumping.
Being outdoors with fresh air and in natural settings uplifts your mood and contributes to mental well-being.
In short, Walking Safari Trips in Botswana offers more than just sightseeing. It's a chance to get active and feel physically and mentally good while enjoying the outdoors.
Tailored to Your Pace
One of the best parts about bushwalking is that it can be adjusted to fit your comfort level. Your experience is as relaxing or as challenging as you want it to be.
You can specify your walking pace and areas of interest to the guide.
Each walk can be custom-tailored, ensuring you get the most enjoyment and discovery of your adventure.
Looking for a perfect blend of adventure and well-being? Check out our Botswana Safari Packages.
Walk, Witness, and Wonder with Falcon Safaris!
If you are looking for an experience that is more than just a visual spectacle, a Botswana Walking Safari is for you.
By choosing this, you can be a part of nature, learn from people who know a lot, and connect with the rich culture of this fantastic place.
With our Botswana Safari Tours, your experience will be both enriching and exciting.
Ready for a walk on the wild side? Contact us today to get started on your adventure!