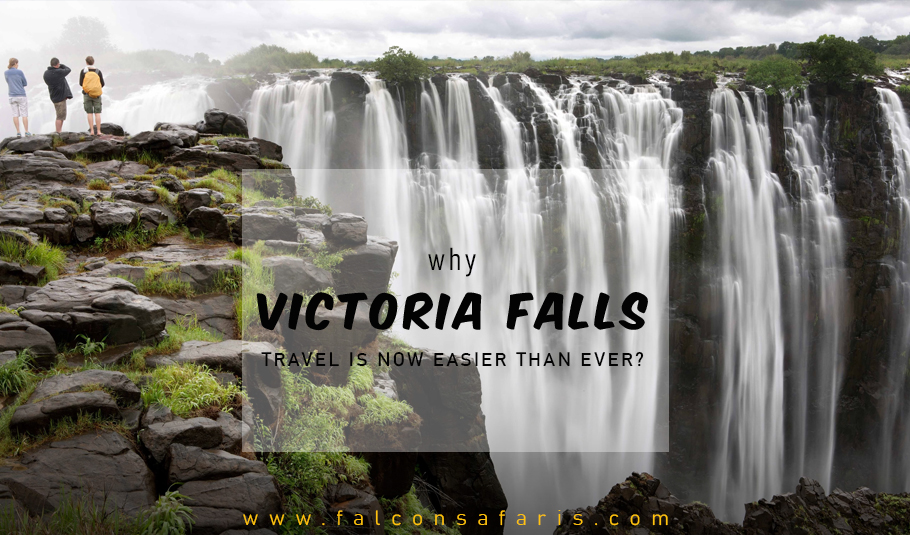 With an estimated one million visitors per year, Victoria Falls has quickly become one of Africa's most popular tourist destinations and people from all over the world journey across oceans and beyond borders just to see this magnificent wonder of nature. We mean who wouldn't want to, Victoria Falls was declared a UNESCO World Heritage site meaning that it has been recognised to have outstanding universal value, It is very beautiful especially in the high water season and it offers nothing short of an unforgettable experience.
Over the years travelling to Victoria Falls has been made easier and it is also because of this reason why so many people opt for it as their number one vacation spot and why you should consider it too. This Victoria Falls travel guide outlines some of the reasons why it is now easier to travel to Victoria Falls.
Introduction of the Kaza Univisa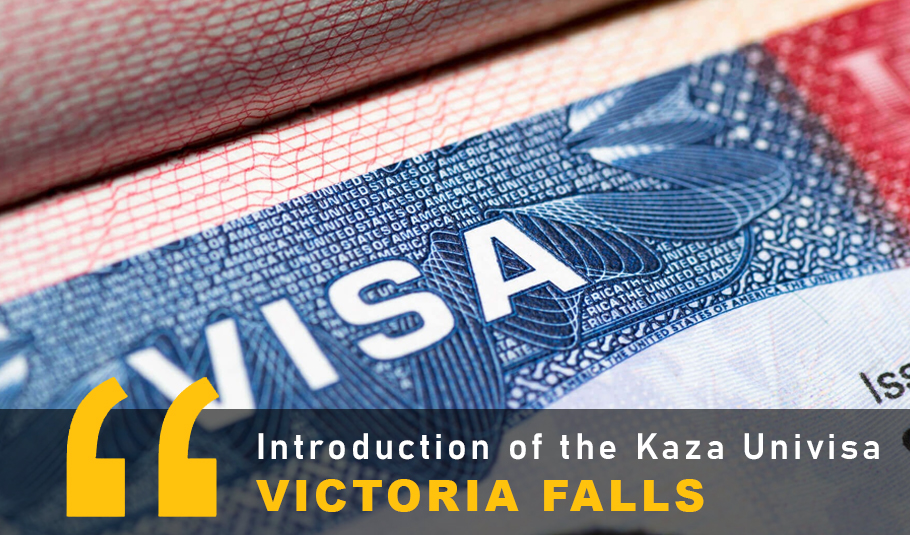 The Term KAZA Comes From The Kavango Zambezi Trans-Frontier Conservation Area (KAZA TFCA) Which Is An Area That Spans Five Southern African Countries: Zimbabwe, Zambia, Botswana, Angola, And Namibia And Is Centred On The Caprivi-Chobe-Victoria Falls Area. The Visa Was Introduced In Order To Promote Regional Economic Development Through Tourism. The Republics Of Zambia And Zimbabwe Embarked On The Development Of The KAZA UNIVISA Pilot Project, In Collaboration With The KAZA TFCA Secretariat, With The Goal Of Facilitating Easy Movement Of Tourists Between The Two Pilot Countries.
The KAZA UNIVISA Pilot Project Was Launched On November 28, 2014, For A Six-Month Period That Was Later Extended For Another Six Months. On December 21, 2016, Zambia And Zimbabwe Began The Rollout Phase Of The KAZA UNIVISA In Livingstone, Zambia, When The Ministers Of Home Affairs From Both Countries Signed A Memorandum Of Understanding, Signalling The Start Of The Permanent Issuance Of The KAZA UNIVISA. The KAZA UNIVISA Costs USD 50 And Allows Tourists To Obtain A Single Visa For Multiple Visits To Both Countries. The Visa Is Valid For Up To 30 Days As Long As The Holder Stays In Zambia Or Zimbabwe. It Also Includes Those Who Travel To Botswana For Day Trips Via The Kazungula Borders.
The Airport Expansions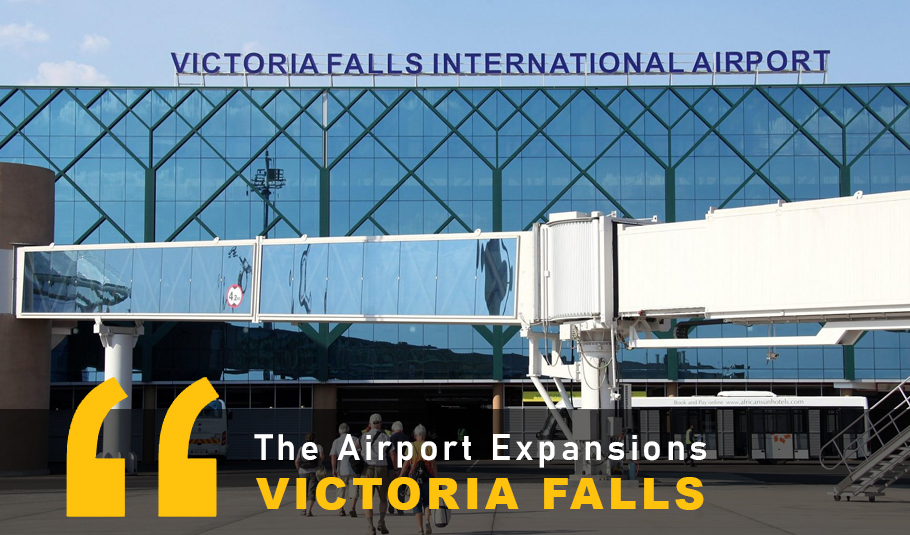 On Friday the 18th of November 2016, the new Victoria Falls International Airport was officially opened by the late President Robert Mugabe at a ceremony that was attended by official dignitaries and members of the tourism industry. It was such a big and memorable event as the airport was estimated to increase the hub's capacity from 500,000 passengers to 1.5 million passengers per annum. The new an estimated amount of US$150 million and it features a new international terminal building and the old one being rehabilitated into a domestic terminal.
The Victoria Falls Airport also features a state of the art control tower which is one of the most advanced in Africa, a four-kilometre runway, and a fire station which is well equipped to respond to any type of fire and any medical emergencies. The domestic terminal has six check-in counters, a top notch business-class lounge, 2 passenger security-screening facilities, one restaurant, three coffee shops and eight other retail outlets.
The international terminal on the other hand includes 14 check-in counters, 9 boarding gates, a few shops and 2 restaurants, 28 aircraft parking bays and parking facilities for 400 vehicles. The airport is now served by one of the largest African airlines, Ethiopian Airlines, Fast Jet, Air Namibia, Kenya Airways, British Airways and South African Air link. There have also been reports that larger airlines such as Virgin Atlantic and Emirates, are planning to fly into Victoria Falls soon making it easier to travel to Victoria Falls.
The Historic Victoria Falls Bridge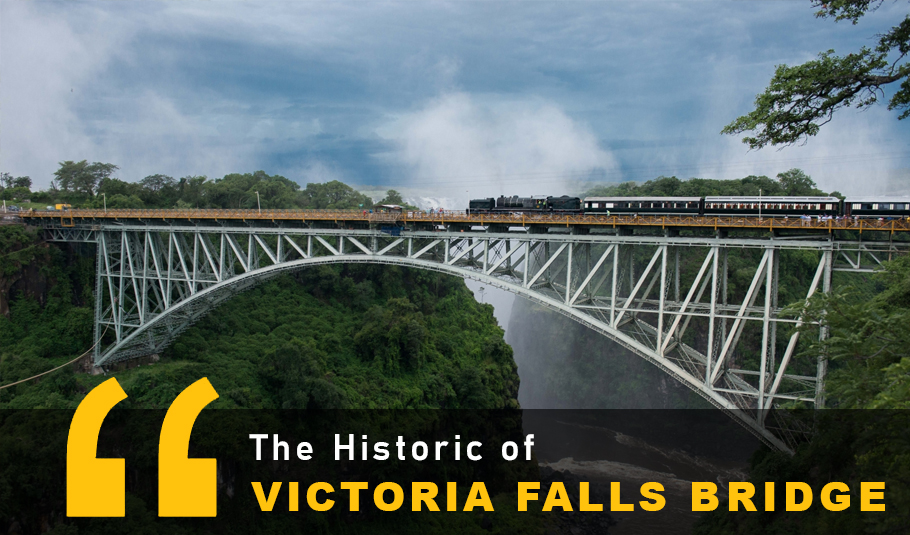 This may not be a new addition as the previous ones but is still worth an honourable mention. Cecil John Rhodes envisioned the Victoria Falls as part of his dream to build a railway line from Cape to Cairo. Despite the fact that he died before it could be finished, his idea was carried on and exists to this day. The bridge allows you to easily cross from Zambia to Zimbabwe and you can now see the Victoria Falls from both sides in just one day, in fact, the journey from LivingstoneVictoria Falls Tours takes only minutes and on the way you can stop halfway across the bridge for a quick bungee jump!
Victoria Falls Travel is now easier than ever and because of that you don't have to stress yourself on the logistics of moving around once you get to Victoria Falls. Falcon Safaris will be waiting to guide you forward so that your trip is nothing but memorable and exciting.