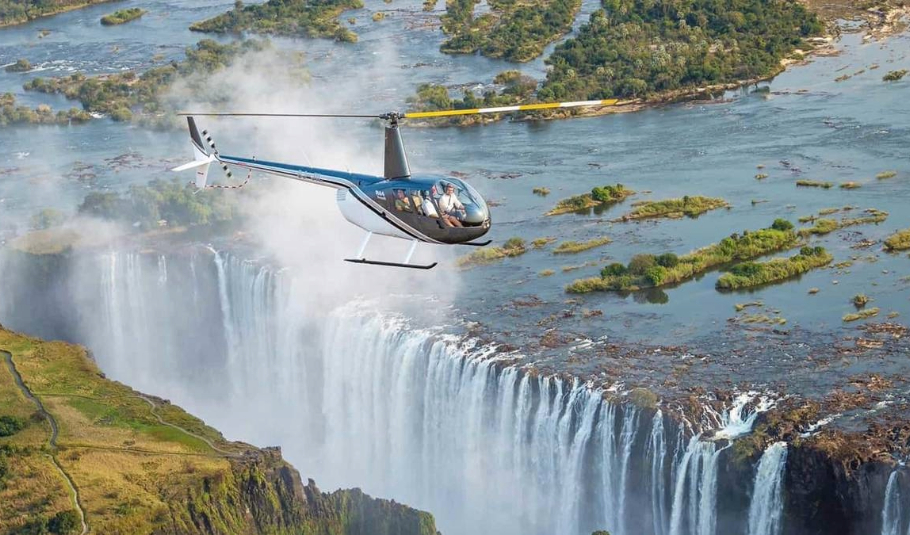 Victoria Falls helicopter tours can be safe, but it depends on the company's safety practices and the condition of the aircraft. So, before booking a tour, it's essential to research the company's safety record, read reviews from previous customers, and ensure that they are licensed and certified by the appropriate aviation authorities.
Victoria Falls Helicopter tours are generally considered safe when operated by reputable companies that follows to strict safety standards and regulations. During the Victoria Falls Tours, follow all instructions and wear any safety gear provided. If you have any specific safety concerns, check with local authorities or travel agencies for the latest information.
Safety First: Professional Helicopter Operators
Above the clouds, skilled guardians pilot these awe-inspiring machines. These consummate professionals have honed their expertise through extensive training and years of experience.
Their main aim is your safety first. So, fear not, as you fly with these seasoned airmen at the helm.
State-of-the-Art Helicopters: Modern Technology and Maintenance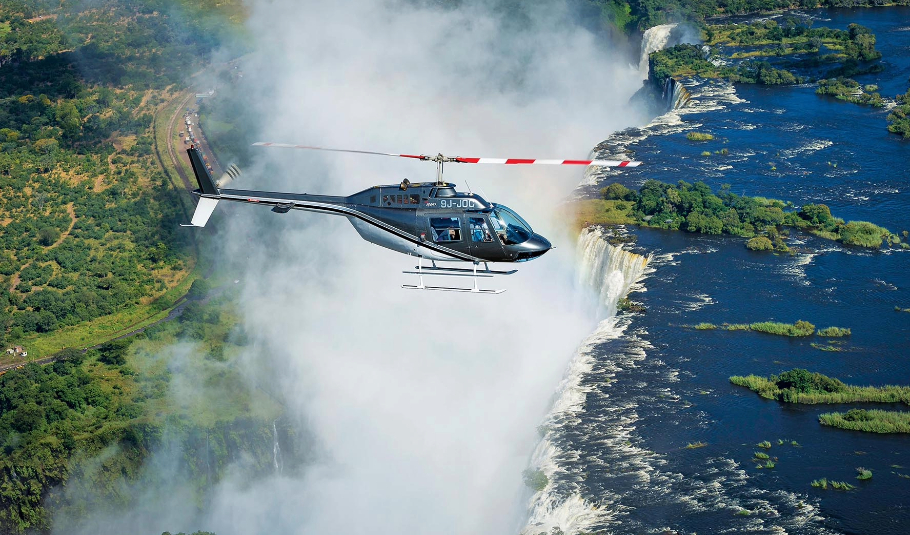 State-of-the-art helicopters are modern marvels of engineering, designed with advanced technology for precise flight.
The cockpit features digital displays and autopilot systems, providing smooth and accurate navigation.
Maintenance is meticulous, ensuring every part is in excellent condition.
Skilled technicians conduct regular inspections, preventing potential issues and keeping the helicopters flightworthy.
These helicopters promise safety and reliability, giving passengers peace of mind during their airborne adventure.
With cutting-edge technology and careful maintenance, the Victoria Falls Helicopter offers an unforgettable and secure flight experience above the skies.
Weather and Flight Conditions: Assessing Safety Prior to Departure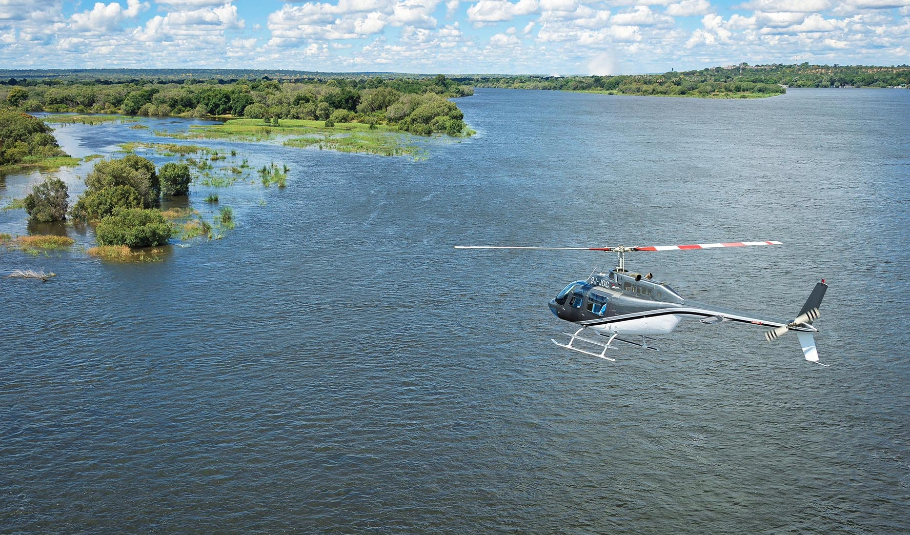 Before take-off, safety always comes first, with a thorough assessment of weather and flight conditions. Expert eyes monitor the skies, ensuring only favourable weather conditions allow departure.
Wind speeds, visibility, and other factors are diligently evaluated to guarantee a safe flight.
If conditions are not ideal, flights are postponed until nature gives the green light.
This cautious approach assures passengers that their journey will be smooth and secure, taking them on a breathtaking Victoria Falls Tour adventure above the mesmerizing landscapes.
Step into the skies with confidence, knowing our guardians prioritize your safety above all else!
Safety Briefings: Preparing Passengers for the Experience
Safety briefings are essential before every Victoria Falls Helicopter Ride. Knowledgeable guides provide passengers with important information and instructions to ensure a safe and enjoyable experience.
Emergency procedures, proper use of safety equipment, and familiarization with the aircraft are covered in detail.
Passengers feel reassured and prepared as they step into the skies, ready to behold the beauty of Victoria Falls.
Hence, with safety precautions, they can relax and relish the Helicopter Ride Victoria Falls knowing they are looked after throughout the journey.
Safety Equipment: Ensuring Passenger Security
Protection isn't just about understanding—it's physically evident. Essential safety gear ensures passenger security on each Victoria Falls Helicopter Tour.
Each passenger is provided with essential gear, such as life vests and headsets.
Headsets keep passengers connected with the pilot and fellow travelers, fostering communication and fellowship.
These indispensable safeguards ensure that every individual feels secure and protected while exploring the wonders of Victoria Falls from above.
Helipad Safety: Secure Take-Offs and Landings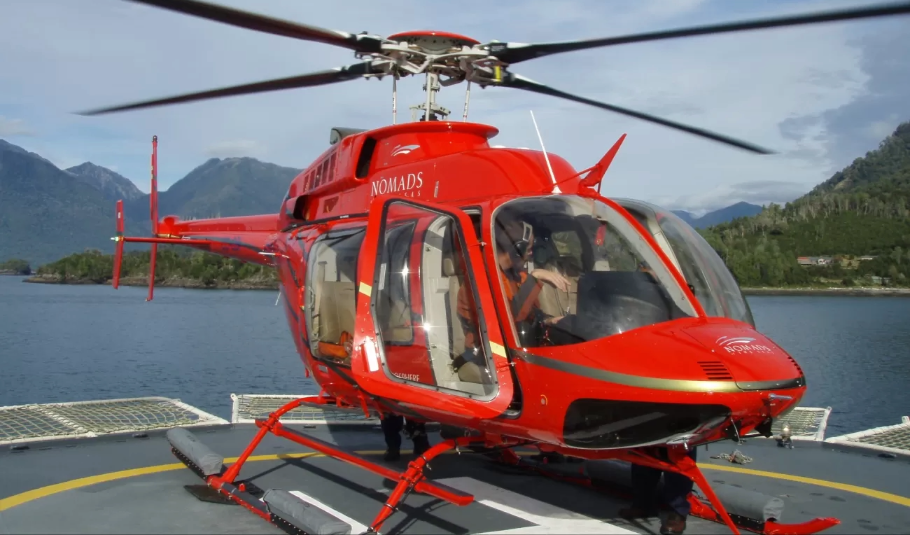 Helipad safety is important for smooth take-offs and landings. Highly trained pilots follow strict protocols, ensuring a secure departure from and arrival on the helipad.
They assess wind conditions, available space, and other factors, guaranteeing a stable lift-off and gentle touchdown.
With expert precision, passengers step out for their thrilling Victoria Falls Helicopter Ride with confidence.
From the ground to the skies and back, helipad safety plays a vital role in ensuring a safe and memorable Victoria Falls Helicopter Tour experience.
Safe and Memorable Victoria Falls Helicopter Tours
Ultimately, Victoria Falls Helicopter Tours are undeniably safe, assuring a rewarding adventure with peace of mind. As passengers take flight, they can trust that their safety is the top priority, with skilled pilots navigating the skies and expertly landing on secure helipads.
So, whether you are a thrill-seeker or a nature enthusiast, admire the skies with confidence, while taking helicopter ride during your Victoria Falls Tours. It offers both awe-inspiring views and a constant commitment to passenger security.
Seeking A Secure And Unforgettable Victoria Falls Helicopter Tour?