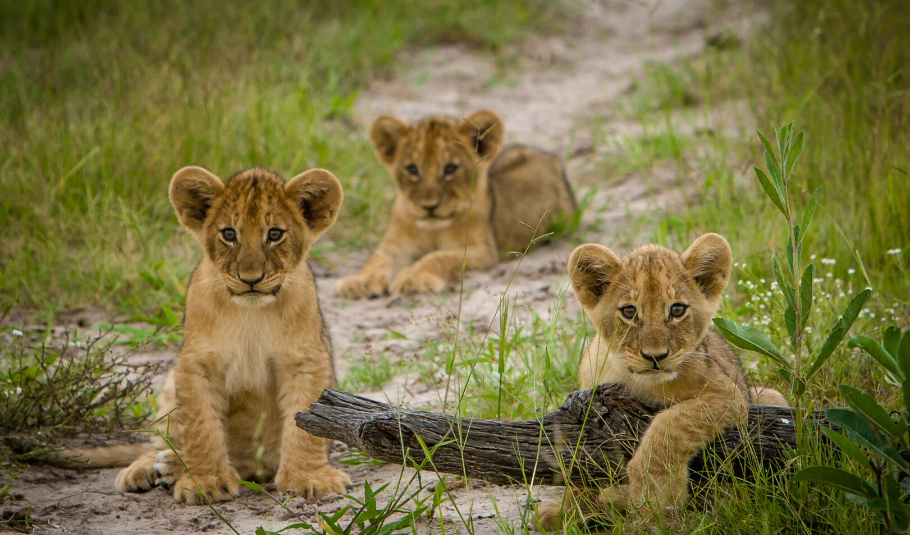 Picture a place where the wild animals roam freely, nature's sounds fill the air, and every corner tells a story of life. That's Botswana, a wildlife wonderland that attracts nature lovers and adventurers on unforgettable Botswana Wildlife Safaris and Tours.
Botswana, in southern Africa, is famous for its untouched wilderness, home to diverse animals. From the Okavango Delta's waterways to the vast Kalahari Desert, you'll find a remarkable array of fascinating creatures. As we delve into the heart of this African wilderness, you'll come to appreciate the enchantment of a Botswana Safari experience like no other.
Choosing Your Safari Destination In Botswana
Botswana offers a variety of safari destinations, each with its unique charm and wildlife experiences. Here are a few must-visit Tourist Places In Botswana:
| | |
| --- | --- |
| Destinations | Highlights |
| Okavango Delta | UNESCO World Heritage Site, mokoro canoe rides, elephants, lions, diverse birdlife |
| Chobe National Park | Large elephant population, boat safaris along the Chobe River, various wildlife, birdwatching |
| Kalahari Desert | Unique desert experience, meerkats, desert-adapted wildlife, Makgadikgadi Pans, stargazing |
| Moremi Game Reserve | Predators like lions and leopards, diverse ecosystems, birdwatching, pristine wilderness |
Wildlife Encounters in Botswana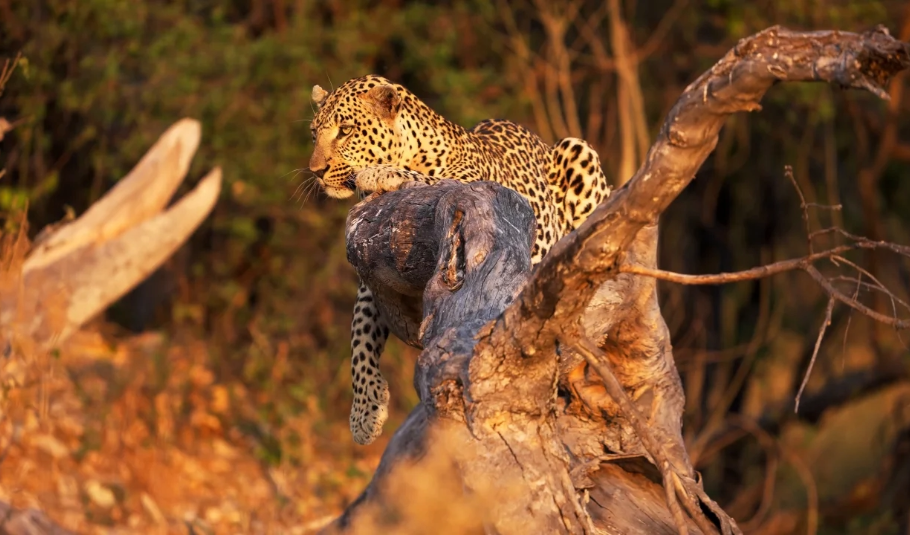 Botswana Wildlife is nothing short of spectacular. Here are some of the incredible creatures you might encounter during your safari:
Elephants: Botswana is home to massive herds of elephants, especially in Chobe National Park. You'll often find them near waterholes and rivers.
Big Cats: Lions, leopards, and cheetahs roam the savannahs and woodlands, showing off their hunting skills.
African Wild Dogs: These rare and endangered predators are known for their teamwork when hunting.
Hippos and Crocodiles: In the rivers, you can watch these impressive creatures in their natural habitats, sometimes sunbathing on the banks.
Birds: Botswana is a paradise for bird lovers, with more than 600 species, including majestic fish eagles, colorful lilac-breasted rollers, and charming bee-eaters. Top of Form
Safari Experiences: Game Drives and More
A Wildlife Safari Botswana isn't just a vacation; it's an immersive journey into the heart of nature's paradise. Here's what you can expect on your Botswana Wildlife Safari:
Your adventure often begins at the crack of dawn. This is the perfect time for starting the game drive because wildlife is more active during this time.
Accompanied by knowledgeable guides, you'll gain insights into the fascinating flora and fauna that call Botswana home.
You'll travel in specially designed 4×4 vehicles built for off-road exploration.
In the evening, enjoy a sundowner drive. As the sun sets, you'll have the chance to enjoy a drink while watching the changing colors of the African sky.
For a unique adventure, some safari camps offer night drives. These excursions provide an opportunity to encounter nocturnal creatures.
While begin the game drives, you'll find yourself in the midst of a living landscape where each sighting is a thrilling chapter in your Botswana Wildlife Safari story.
Planning Your Botswana Wildlife Safari Itinerary
When crafting your Botswana Safari Itinerary, consider the following tips:
Plan for at least a week to fully immerse yourself in the wildlife experience. Longer stays offer more opportunities for diverse sightings.
Botswana offers a range of accommodations, from luxury lodges to mobile camps. Choose what suits your budget and preferences.
Botswana has two main seasons – wet and dry. The dry season (May to October) is ideal for wildlife viewing as animals gather around water sources. The wet season (November to April) offers lush landscapes and birdwatching opportunities.
Consider joining Botswana Guided Tours or hiring a local guide. They have a wealth of knowledge and can enhance your Botswana Safari Experience.
The key to a successful Botswana Safari is planning carefully. So, consider these points as you prepare for your Botswana wildlife safari.
Botswana's Wildlife Paradise: A Safari of a Lifetime
Botswana's wildlife paradise attracts, promising a journey of a lifetime. The wild encounters, the breathtaking landscapes, and the profound connection with nature will leave you in awe. As you prepare to explore this captivating wilderness, remember that the real adventure begins with your decision to begin.
Falcon Safaris is your trusted partner in crafting unforgettable Botswana safaris & Tours. Join us in making your dream safari a reality. Let's venture into the heart of Africa's wild beauty together. Book your Botswana Safari today and start counting down the days to your Botswana adventure!