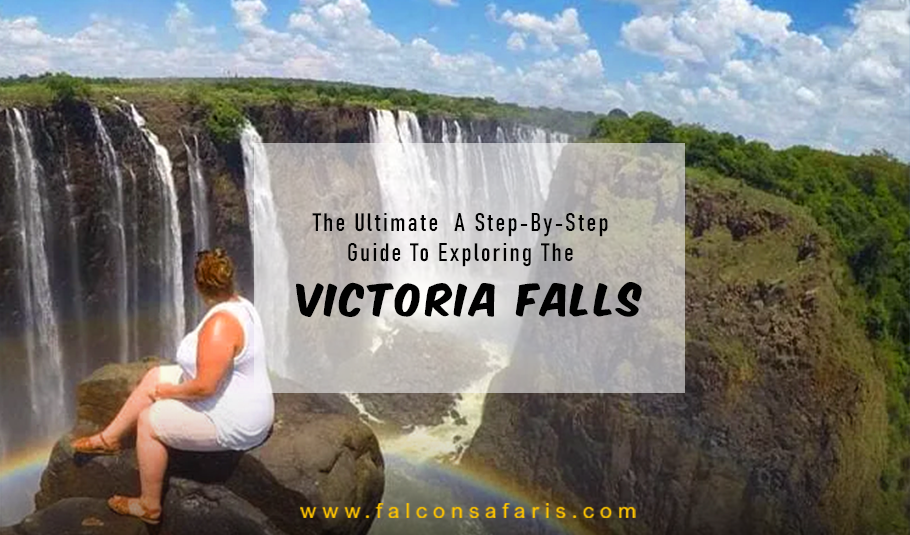 Victoria Falls Tours are included in almost all South African trip itineraries. The region is also referred to as the adventure capital and rightly so! On top of guided Victoria Falls Tours, you can also see the falls from the air on a helicopter or enthralling microlight flight.
But that's not all that Victoria Falls Tours has in its bag of adventures. You can expect to take part in a range of thrilling Victoria Falls Activities and safaris on these tours. For this, you need a reliable itinerary and this post is here to help you with that. We'll go step-by-step, starting off with an itinerary breakdown and how you can maximize your tour experience, while also offering our personalized recommendations.
Victoria Falls Tours – Day-Wise Itinerary Breakdown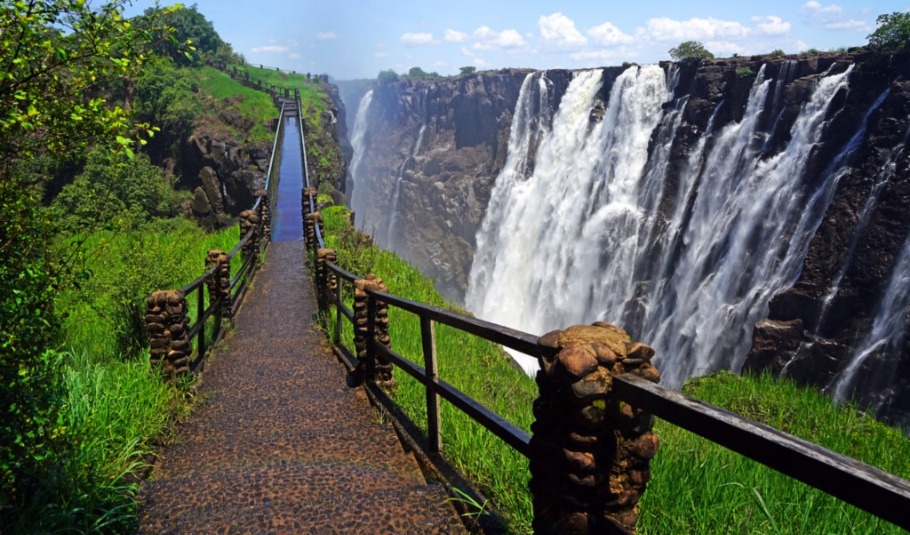 It can be a difficult task to figure out what Victoria Falls Tours entails. This is primarily because there's so much to do and see, so the expectations are set high, and picking the best options seems like an unending task. For this exact reason, we have created an overview of what an ultimate Victoria Falls Tour itinerary looks like:
Day 1 – Arrival And Getting Settled: What To Expect Upon Arrival In Victoria Falls
Upon arrival in Victoria Falls, you'll be greeted with stunning views of the waterfall and the surrounding area. Most visitors arrive at Victoria Falls International Airport, which is located just a few kilometres from the town of Victoria Falls.
After settling into your hotel, take some time to explore the town, visit local markets, and get a feel for the area. There are plenty of restaurants, bars, and shops to keep you entertained during your stay.
Day 2 – Exploring The Zimbabwean Side Of The Falls: Must-See Sights And Activities
The Zimbabwean side of the falls offers some of the best views and experiences. Start your day by visiting the Victoria Falls National Park, where you'll have the opportunity to take a guided tour of the falls and witness its beauty up close. Other Victoria Falls Activities to consider include:
Taking a helicopter or Microlight flight over the falls for a bird's eye view of the waterfall and surrounding landscape.
Visiting the Victoria Falls Bridge, which offers fantastic views of the falls.
Enjoying a sunset cruise on the Zambezi River, where you can watch hippos, crocodiles, and other wildlife while sipping on a sundowner.
Day 3 – Exploring The Zambian Side Of The Falls: Best Views Plus Hidden Gems
On the flip side, the Zambian section of Victoria Falls has some unique experiences in store. The major highlight for wildlife enthusiasts will certainly be visiting the Mosi Oa Tunya National Park. This is the perfect place for Safaris in Victoria Falls.
Some other activities that you'll experience include the following:
Taking a dip in the Devil's Pool, located at the edge of the falls.
Visiting the Knife's Edge Bridge which offers a great view of the falls from the Zambian side.
Day 4 – Aerial Views And Sunset Cruises: How To Experience Victoria Falls From Above
On your fourth day, take to the skies for a truly unforgettable experience.
Consider taking a helicopter or microlight flight over the falls for a bird's eye view of the waterfall and surrounding landscape.
Or you could try going ziplining or bungee jump off the Victoria Falls Bridge.
In the evening, take another sunset cruise on the Zambezi River or enjoy a traditional African dinner with live entertainment.
Day 5 – Wildlife Encounters And Cultural Experiences: Best Tours And Activities
Victoria Falls Tours is rich in culture and wildlife. Consider going on a Safari in Victoria Falls to see the big five or a guided walking tour of the Victoria Falls rainforest.
Visiting the local markets to shop for handmade crafts and souvenirs.
Taking a tour of the town of Livingstone and learning about its history.
Visiting the Livingstone Museum to learn about the native culture and history.
DAY 6 – Day Trip To Chobe National Park – A Guide To The Best Safari Experience
Chobe National Park is located just a few hours from Victoria Falls and is home to an abundance of wildlife, including elephants, lions, buffaloes, etc. You can take a guided game drive or a boat cruise along the Chobe River to see the wildlife up close.
Day 7 – Farewell To Victoria Falls: Tips For Making The Most Out Of Your Last Day
On your last day in Victoria Falls, consider taking a final stroll through the town or visiting any attractions you may have missed.
Don't miss out on picking up any last-minute souvenirs or gifts for family and friends back home.
Depending on your flight schedule, you may have time for one last activity, such as a morning game drive or Victoria Falls Helicopter Tour.
Falcon's Victoria Falls Tour Itinerary Recommendation
The following is an itinerary crafted by our travel experts which will solve all your planning difficulties. Plus, give a basic rundown of what we covered in the day-wise breakdown.
| | | |
| --- | --- | --- |
| DAY | ITINERARY | ACTIVITIES AND SIGHTS |
| 1 | Arrival and Getting Started | Orientation and Check-in |
| 2 | Zimbabwean Side | Victoria Falls National Park, Devil's Cataract, Boiling Pot, and Danger Point. |
| 3 | Zambian Side | Knife-Edge Bridge, Boiling Pot, Victoria Falls Bridge, and Livingstone Island. |
| 4 | Aerial Views and Sunset Cruises | Helicopter Tour, Microlight Flight, and Sunset Cruise on the Zambezi River. |
| 5 | Wildlife Encounters and Cultural Experiences | Victoria Falls Wildlife Trust, Mukuni Village, and Zambezi National Park. |
| 6 | Day Trip to Chobe National Park | Game Drive, River Safari, and Lunch at Chobe Safari Lodge |
| 7 | Farewell of your Victoria Falls Tour | Last-Minute Shopping and Sightseeing |
Our Recommended Victoria Falls Tours
Choosing The Right Time For Victoria Falls Tours
The Best Time To Visit Victoria Falls is determined by what you want to experience.
The peak tourist season is from July to September when the weather is dry. Plus, the waters of the falls are at their fullest.
Although, this is also the busiest time of year, so expect large crowds. The rainy season from November to March offers a unique experience.
This is because the falls are at their most vivid and the wildlife in Zambezi National Park and the rainforest is more active.
Maximizing Your Victoria Falls Tour Viewing Experience
There are many spots to see Victoria Falls from both the Zimbabwe and Zambia sections. Some of the best spots include:
| | |
| --- | --- |
| LOCATION | AREA |
| Victoria Falls National Park | Zimbabwe |
| Mosi-oa-Tunya National Park | Zambia |
| Devil's Pool | Zambia |
| Knife-Edge Bridge | Zambia |
| Victoria Falls Bridge | Zimbabwe and Zambia |
Falcon's Suggestions:
There are plenty of other attractions to explore in the area around Victoria Falls. Some popular day trips and excursions include:
Visiting the Hwange National Park to see elephants, lions, and other wildlife.
Taking a trip to the Matobo National Park to see ancient rock paintings and rhinos.
Exploring the nearby towns of Livingstone, Zambia, and Kasane, Botswana.
Top Souvenirs To Bring Home From Your Victoria Falls Tours
Victoria Falls is home to many talented artisans, and there are plenty of places to shop for handmade crafts and souvenirs. Some popular items to bring home include:
Wooden carvings and sculptures
Beaded jewellery and accessories
Paintings and prints
Textiles and fabrics
Falcon's Insider Tips:
Wear comfortable shoes and clothes for all the walking and activities.
Bring a raincoat or umbrella, as the mist from the falls can be heavy.
Bring insect repellent to ward off mosquitoes and other bugs.
The Expertly Crafted Victoria Falls Itinerary!
By and large, we hope that you've derived some useful information about what experiences typical Victoria Falls Tours itineraries offer. We have covered all the activities and sights that you'll get to experience on a 7-Day Victoria Falls Tour and given you insider info from our travel experts.
So, that about clears things up and now you can enjoy a fulfilling trip to Africa's adventure capital. Want even more assistance? Then this link offers just that – https://falconsafaris.com/victoria-falls