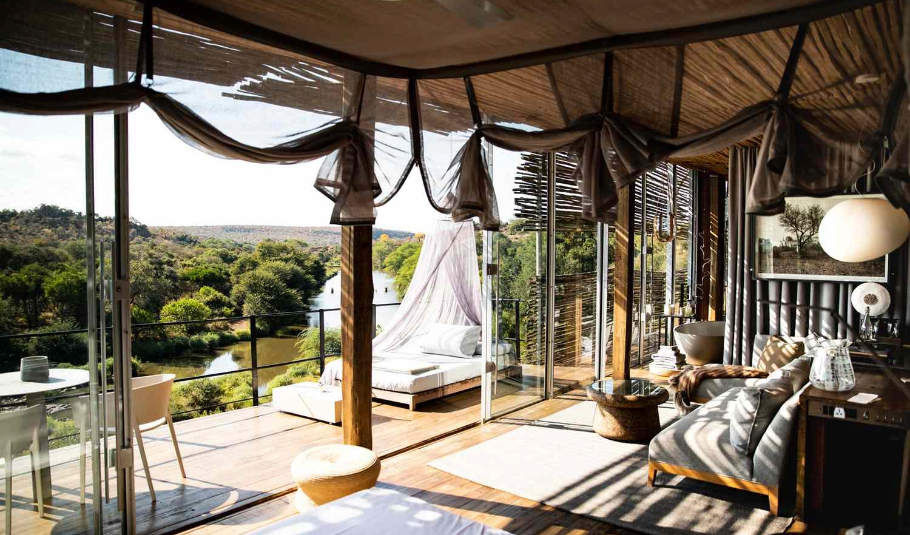 Botswana, a land of breathtaking landscapes and rich wildlife, is a top destination for couples seeking a romantic getaway. With its pristine wilderness and luxurious camps, Botswana Accommodation offers the perfect setting for lovebirds to reconnect with nature and each other.
Celebrating an anniversary or simply seeking a unique romantic escape, Botswana Safari Tours promises intimate wildlife encounters and unforgettable moments.
In this blog, we will guide you through the top 5 Botswana Honeymoon Safari camps, where each location offers its unique blend of luxury and natural beauty.
Why Choose Botswana for a Romantic Getaway?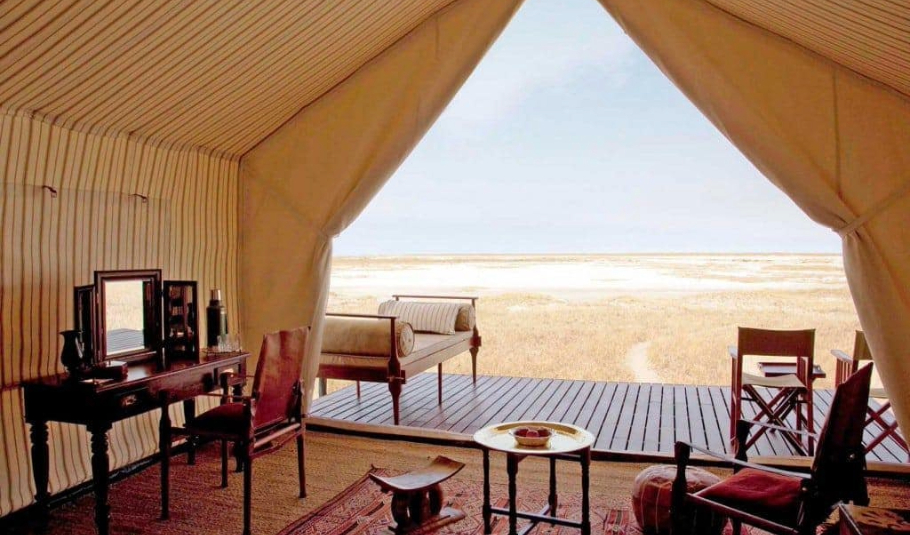 Botswana is a top destination for couples seeking a romantic escape. The country's natural beauty, exclusive and private Botswana Accommodation, and exceptional wildlife make it an ideal choice for a memorable getaway.
Natural Beauty
Botswana is home to some of the most stunning landscapes in Africa, from the vast, salt-crusted pans of the Makgadikgadi to the lush wetlands of the Okavango Delta. These breathtaking settings provide a picturesque backdrop for Botswana Safari Holidays and romantic moments.
Exclusive and Private
Many Safari Camps in Botswana are located in private concessions, offering a sense of exclusivity and privacy. With a limited number of guests, you can enjoy intimate moments without the crowds, making it a perfect setting for Botswana Safari Vacations for couples.
Exceptional Wildlife
Botswana is renowned for its rich biodiversity. From majestic elephants to elusive leopards, the country offers some of the best wildlife viewing opportunities in Africa.
Top Five Most Romantic Safari Camps in Botswana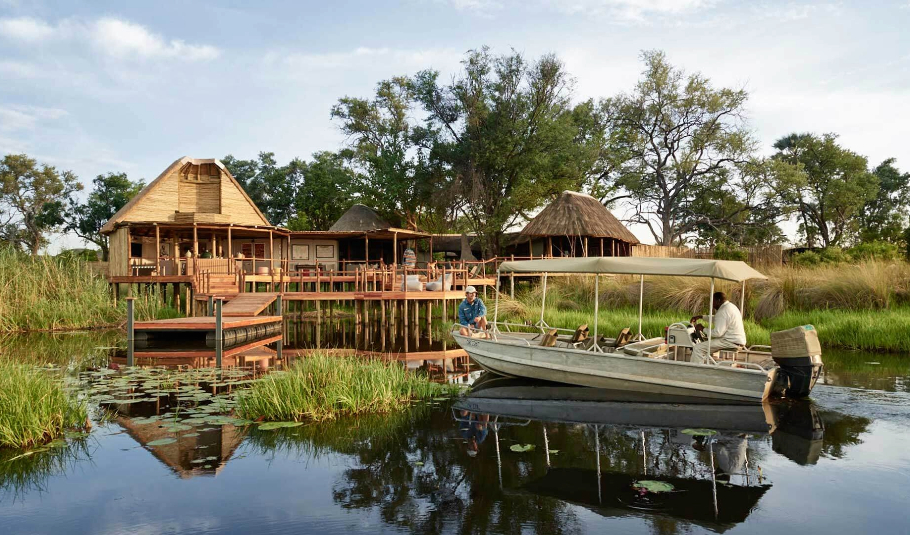 Sanctuary Baines' Camp
Located over the Boro River in the private Moremi Game Reserve, Sanctuary Baines' Camp provides a romantic Botswana Accommodation set among the river's plants and flowing waters.
Star Beds: Sleep under the African sky on your private deck.
Outdoor Baths: Soak in nature while enjoying a luxurious bath.
Local Conservation: The camp supports local conservation initiatives.
Activities: Enjoy activities such as Botswana Safari Tours, mokoro (dugout canoe) excursions, and interactions with the local habituated elephant herd.
San Camp
Located on the edge of the Makgadikgadi Salt Pan, San Camp offers unique Botswana Accommodations in elegant white canvas tents in a 1940s East African safari style.
Unique Environment: Experience one of Africa's most significant wetlands, incredibly vibrant with migratory birds like flamingos during the wet season.
Authentic Yet Stylish: Enjoy comforts like private bucket showers and long-drop toilets.
Educational Focus: Benefit from guides who are often qualified Zoologists or Geologists.
Activities: Enjoy activities like 4WD quad bikes, archaeological explorations, night drives to view unique desert wildlife, and game walk with Bushman trackers.
Camp Okuti
Camp Okuti is located alongside the Maunachira River, which flows through the Xakanaxa Lagoon within the Moremi Game Reserve.
Unique Architecture: The camp features arched roofs and air-conditioned rooms.
Lush Surroundings: The camp is situated next to the Maunachira River.
Affordable Luxury: Offers a luxurious experience without breaking the bank.
Activities: Enjoy game drives and boat cruises in the Xakanaxa Lagoon.
Xugana Island Lodge
Situated near the Xugana Lagoon and the Moremi Game Reserve, Xugana Island Lodge offers an exceptional Botswana Honeymoon Safari experience. The lodge is one of the first to be built near the Moremi Game Reserve, making it a premier choice for travellers.
Lagoon Views: Each chalet has a private viewing deck overlooking the Moremi Game Reserve and the Xugana Lagoon.
Al Fresco Dining: Savor meals under fig and leadwood trees, enhancing your safari experience.
Amenities: The lodge has a cocktail bar, curio shop, and a swimming pool for a complete Botswana Safari Package.
Activities: Indulge in various Botswana Safari Tours, including tiger-fish and bream fishing in dugout canoes in the Xugana Lagoon. The adjoining Moremi Game Reserve offers excellent birdlife and wildlife viewing opportunities, making your Botswana Safari memorable.
Situated in a breathtaking location overlooking the Chobe River and Caprivi floodplain, Muchenje Safari Lodge offers an intimate and exclusive Botswana Accommodation. Ideal for honeymooners or those seeking a private retreat, this owner-run lodge accommodates a maximum of 22 guests.
Panoramic Views: Each cottage provides a private, sweeping view of the Chobe River.
Limited Capacity: With only ten double chalets and one family room, the lodge ensures a secluded and personalized Botswana Accommodation.
Facilities: The lodge features a curio shop, reference library, swimming pool, and viewing decks.
Activities: Indulge in full-day game drives, bush walks, and Chobe River cruises. These offerings are part of the lodge's Botswana Safari Tours.
Find love in the wild beauty of Botswana with Falcon Safaris!
Botswana is the perfect destination for couples seeking a romantic escape amidst breathtaking landscapes and exceptional wildlife.
Plenty of luxurious Botswana Accommodation options exist, from the exclusive Sanctuary Baines' Camp to the serene Muchenje Safari Lodge.
Book your Botswana Safari Tours with Falcon Safaris and set off on a lifetime journey with your loved one.