Botswana, a land of stunning landscapes and diverse wildlife, has always been a dream destination for many travelers. As we'll step into 2024 very soon, it's essential to stay updated on the latest Botswana Travel Requirements and guidelines for a smooth and enjoyable trip.
This blog will walk you through the updated Botswana Entry Requirements, visa regulations, passport validity, travel insurance, health preparations, and essential documents you need for your Botswana Safari. We'll also cover transit and border crossing information, local regulations, and provide you with valuable travel updates and resources to ensure a hassle-free experience.
Visa Regulations and Passport Validity
When planning your Botswana Safaris 2024, the first thing to consider is your visa regulations and passport requirements. However, these are the most important Botswana Entry Requirements.
Visas: If you're from the US, UK, or the EU, you can stay in Botswana for up to 90 days without needing a visa. However, if you're from other countries, you'll need to get a Botswana Visa.
Passport: Your passport must be valid for at least six months beyond your planned departure date from Botswana. Also, it should have a couple of empty pages for visa stamps. Make sure your passport meets these requirements.
By making sure your passport and visa are in order, you'll be ready to start your Botswana adventure on the right foot.
Entry Points and Air Travel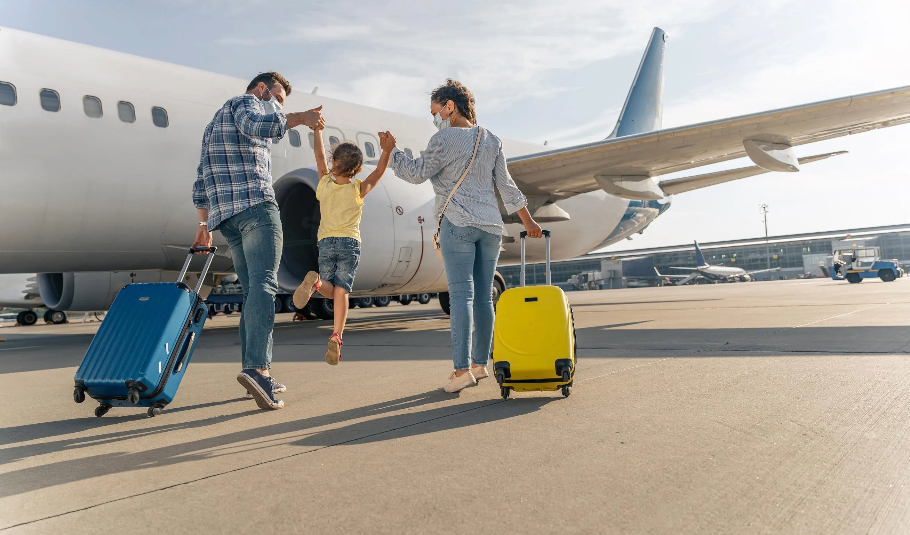 Botswana has several international airports, with Sir Seretse Khama International Airport in Gaborone being the primary entry point.
Maun Airport and Kasane Airport are also popular for those visiting the Okavango Delta and Chobe National Park. Here are some key entry points:
Sir Seretse Khama International Airport (Gaborone)
Maun Airport
Kasane Airport
Francistown Airport
When booking your flight for your Tours In Botswana, consider the availability of direct flights to your chosen entry point. It can significantly reduce travel time and make your journey more comfortable.
Travel Insurance and Health Preparations
Prioritize your health and safety by purchasing comprehensive travel insurance. Ensure it covers medical emergencies, trip cancellations, and travel delays. Here are some health preparations to consider while planning your Botswana Safari Packages:
Vaccinations: Check the recommended and required vaccinations for Botswana. It may include vaccines for hepatitis A and B, typhoid, and yellow fever. Consult your healthcare provider at least 4-6 weeks before your Botswana Tours & Safaris.
Malaria: Botswana is a malaria-endemic country. Take antimalarial medication as prescribed by your healthcare provider and use mosquito repellent and bed nets.
Document Checklist for Travelers
To ensure a smooth journey to Botswana, organize the following documents and give tick marks:
Passport with at least six months' validity
Botswana visa (if required)
Travel insurance
Flight itinerary
Hotel reservations
Vaccination certificates
Copies of important documents (keep digital copies too)
Emergency contact list
By ensuring you have these documents with you, you'll be well-prepared to meet Botswana Travel Requirements 2024 and have a worry-free adventure in this stunning African destination.
Transit and Border Crossing Information
If you plan to transit through other countries en route to Botswana, check their entry requirements and transit visa policies.
Some airlines may require transit visas even if you don't plan to leave the airport.
At Botswana's land borders, such as those with Namibia, South Africa, Zambia, and Zimbabwe, ensure you have all necessary documents and visas.
Border regulations may change, so it's wise to check for updates of Travel Requirements For Botswana before your trip.
Local Regulations and Guidelines
Respect local customs and regulations to have a positive and respectful travel experience in Botswana. Here are some general Travel Advice For Botswana:
Dress code: Botswana is a conservative country. Dress modestly, especially when visiting in some Botswana Destinations – rural areas and religious sites.
Wildlife conservation: Follow ethical wildlife viewing practices. Always obey park rules and maintain a safe distance from animals.
Photography: Ask for permission before taking photos of people, especially in rural villages.
Botswana Travel Updates and Resources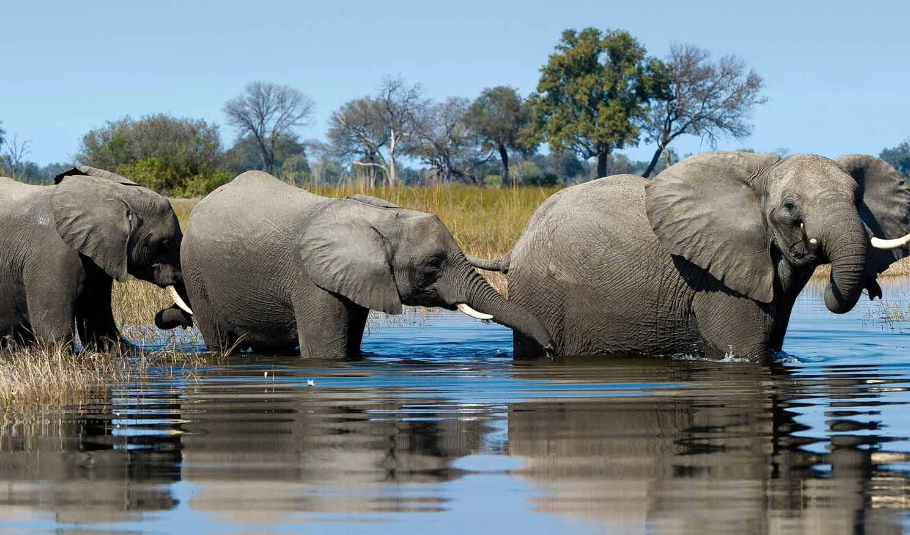 Stay informed about the latest updates of Botswana Travel Requirements and resources:
Official government websites: Check the Botswana government's official website and the embassy website of your home country for travel advisories and updates.
Local news: Keep an eye on local news sources for any developments that may affect your travel plans.
Travel forums: Join online travel forums to connect with fellow travelers who can provide valuable Botswana Travel Tips.
Guidebooks: Consider investing in a guidebook for Botswana, which can be a handy resource during your trip.
Stay tuned to these resources, and you'll be well-prepared to make the most of your Botswana Safari Tours in 2024.
Embracing Botswana Travel in Changing Times
As we adapt to changing travel landscapes, flexibility and preparedness are key. Always have a Plan B, be patient, and admire the unique experiences that Botswana has to offer. And, with the right preparations, your 2024 Botswana Safari can be a memorable adventure.
At Falcon Safaris, we're here to turn your Botswana dream into a reality. Join us in exploring the wild beauty of this amazing country. Let's begin this incredible journey together. Book your Botswana Safari Holidays today and make 2024 a year filled with unforgettable experiences in Botswana!