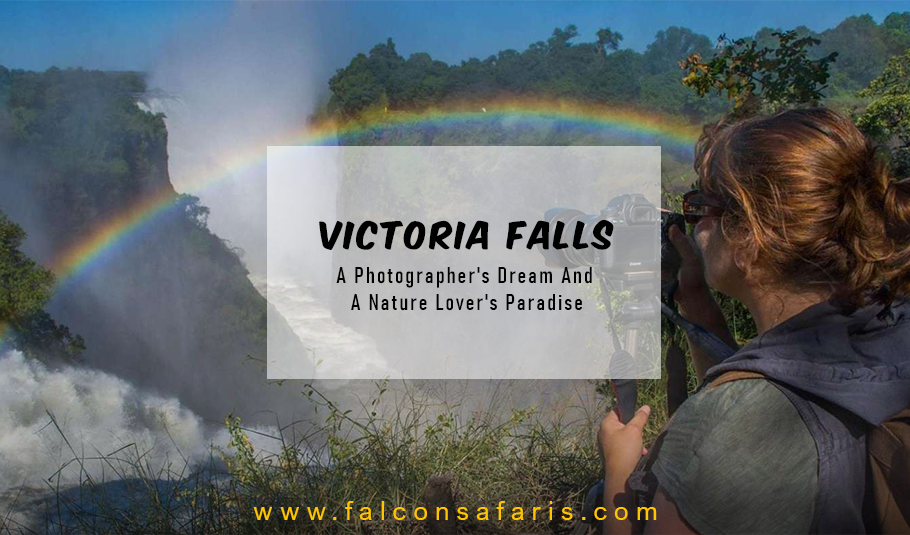 With the sheer scale of the falls themselves and the plethora of wildlife and natural wonders, Victoria Falls Tours is a destined trip experience for photographers and nature lovers alike. Congratulations, fellow travellers, you've found your paradise on Earth.
Want to know why? This is where this blog post will help you! Let's have an outlook on what photography and nature enthusiasts will experience in their part of Victoria Falls Tours. That's not all, though because we'll specifically provide photography tips (in section 6) and how you can make the most out of those splendid natural clicks.
Victoria Falls Tours – Capturing The Magnificent Falls!
Victoria Falls is a photographer's dream, with its powerful cascades of water, rainbow-colored mist, and lush vegetation. The sheer size and force of the falls make it a challenging but rewarding subject to photograph. The best Victoria Falls Activities to capture some great snapshots are listed below:
Victoria Falls Helicopter Tours
Canopy Tours
Microlight Flights
Zambezi River Cruise (especially during the sunsets)
Lunar Rainbow Tours
With the proper techniques, you can capture the beauty and power of the falls from various angles.
Photographing The Abundant Flora And Fauna On Victoria Falls Tours
Victoria Falls is not only about the waterfalls; it's also home to an assortment of wildlife that can be photographed in their natural habitats.
From elephants and giraffes to baboons and zebras, the area around the falls is teeming with diverse wildlife.
Safari in Victoria Falls demands some outstanding photographic opportunities you can exploit on your tour.
Bird enthusiasts will also have a great time on their tours! Be delighted by the 400+ bird species found in the region, including the African fish eagle and the colorful lilac-breasted roller.
Exploring The Landscapes And Natural Wonders Of Victoria Falls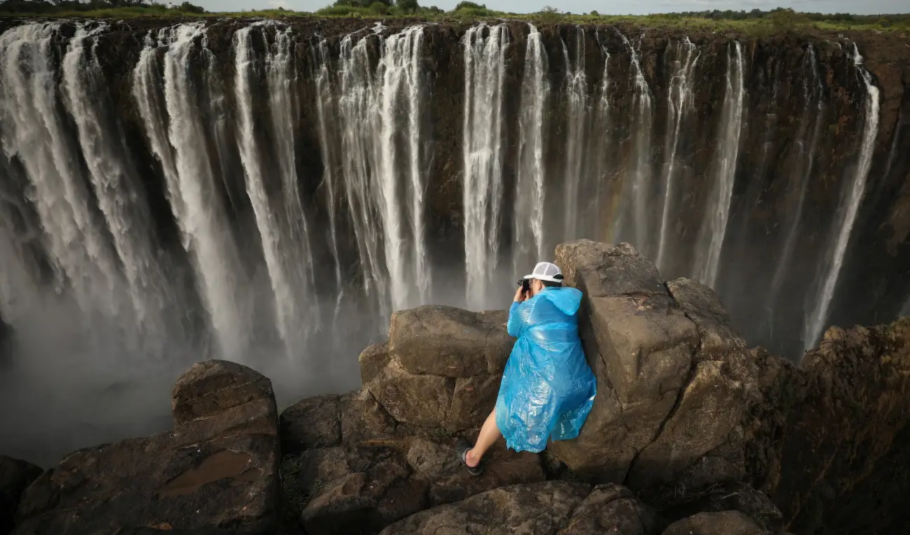 The natural landscapes on Victoria Falls Tours are every photographer's dream come true. From scenic drives to hiking trails, there are endless opportunities to discover the area's natural wonders.
Some of the most popular hikes are the Victoria Falls Bridge Walk and Canopy Tours, which provide stunning views of the falls from a unique perspective.
Immersing Cultural Experiences Of Victoria Falls Tours
The native communities and traditions you'll visit and experience on a Tour of Victoria Falls will pair greatly with some photographic opportunities.
Victoria Falls is not just about nature; it's also a hub of cultural experiences.
Visitors can immerse themselves in the local communities and traditions of the area, including the traditional dances and music of the local Tonga people.
The nearby town of Livingstone, Zambia, is also a cultural hub, with markets and street vendors selling a variety of local crafts and souvenirs.
All the above experiences make for great cataloging for your photographic shots. And, these will make sure you can relive the cultural experiences anytime you want.
Photographic Opportunities Based On Different Categories
You'll need some information on what photographic chances the different categories of Victoria Falls Tours offer. For this reason, you simply need to refer to the information below:
| | | |
| --- | --- | --- |
| CATEGORY | INFORMATION | PHOTOGRAPHIC OPPORTUNITIES |
| Location | Victoria Falls is situated on the Zambezi River in southern Africa, bordering Zambia and Zimbabwe. | Spectacular views of the falls and surrounding landscapes. |
| Size | The falls span over 1,700 meters in width and 108 meters in height. | Capturing the scale and power of the waterfall from various angles. |
| Volume | The Zambezi River, which feeds Victoria Falls, has an average flow rate of 1,088 cubic meters per second. | Photographing the mist and rainbows created by the falls. |
| Wildlife | Over 400 bird species and wildlife, including elephants, giraffes, baboons, and zebras, can be found in the Victoria Falls region. | Lots of wildlife photography opportunities, including birds in flight and close-up shots of animals. |
| Activities | Visitors can enjoy a range of activities, including scenic drives, hiking trails, bungee jumping, and helicopter tours. | There are opportunities to capture in-action shots of bungee jumping and aerial views of the falls and surrounding landscapes from helicopter tours. |
| Neighboring Towns | The towns of Livingstone, Zambia, and Victoria Falls, Zimbabwe, offer additional cultural experiences and amenities for tourists. | There are plenty of chances for capturing photographs in local marketplaces, cultural events, and nearby towns. |
Photography Tips And Tricks – From Our Experts At Falcon Safaris
To make the most of your photography trip to Victoria Falls, it's important to come prepared with the right gear and techniques. Below are some of our suggestions for capturing the best photographs while on Victoria Falls Tours:
Consider taking some Polaroid filters. They will enhance the color of the skies and clouds.
To take shots from a variety of angles, a tripod works best.
To get a great effect on the cascading waters of the falls, you should get your shutter speed down to about 30th/seconds. A tripod will also be helpful for this.
Wide-angle lenses can't be advised enough. They will allow you to take some amazing panoramic shots. A 28mm lens is recommended, though 17mm will also work.
To get shots of the tight sections of the falls, you can't go wrong with a telephoto lens.
Remember that because of the amount of light, you'll require one or two neutral-density filters to slow down your shutter speed. Moreover, don't hesitate to experiment with different shutter speeds to capture the movement of the falls.
Clicks Aplenty Of Nature's Wonder On Victoria Falls Tours!
It's time to wrap things up with a nice bow on top! If you're a photography and nature enthusiast, then it's nothing but joy for you on Victoria Falls Tours. Starting off with the Falls themselves and ending up on cultural tours to document your memories – you can't go wrong in choosing one of our infamous Victoria Falls Tour Packages.