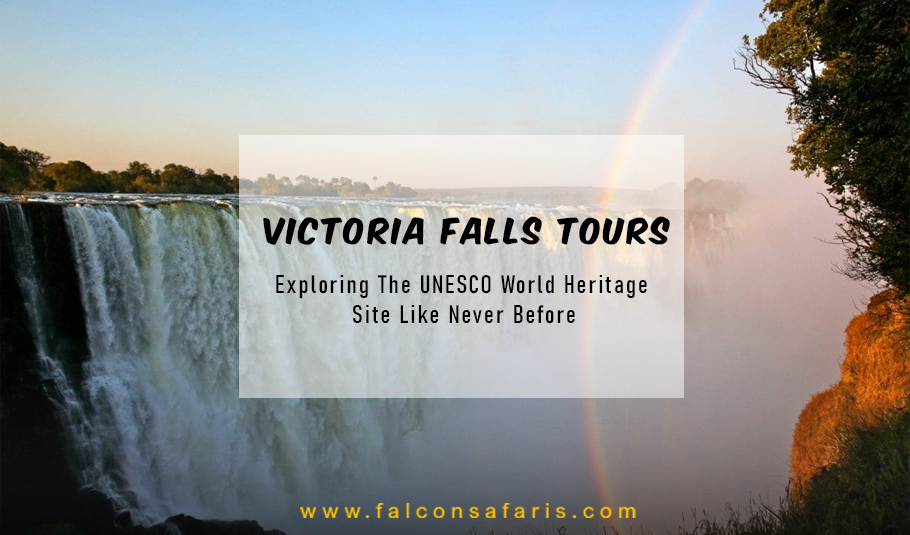 Victoria Falls Tours will transport you right to where the action happens. You'll feel as though you've arrived in a whole different dimension of the universe – where enthralling activities, safaris, and enriching cultural experiences make up for a wholly distinctive experience. This UNESCO World Heritage Site has everything you could wish for!
In this post, we'll illuminate you – our valued fellow thrill-seekers, about what different treasures Victoria Falls Tours has in store for you. From, guided tours and helicopter rides to safari activities and cultural tours – we'll cover it all! This way you can make the most out of your tour.
Guided Walking Tours Of Victoria Falls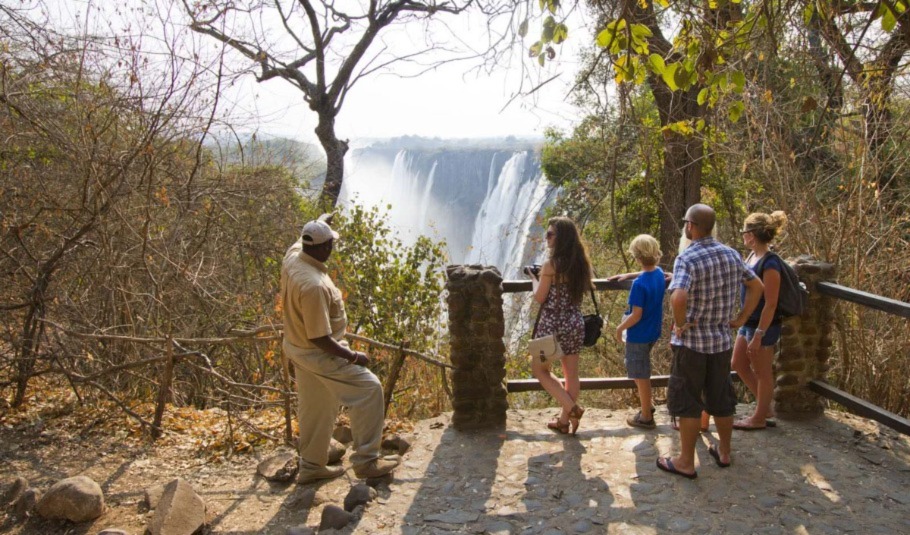 Get set to venture into the wilderness on guided walking tours on Victoria Falls Tours. This wonderful Victoria Falls Activity is guaranteed to reawaken your senses and will also let you see plenty of animals. Something doesn't seem right with this, does it? How can you see animals in Victoria Falls, you might be wondering.
But this is indeed possible because of the Falls' close vicinity to the Zambezi National Park and the Victoria Falls rainforest. You'll see a wide range of primates while also following in the footsteps of elephants.
| | |
| --- | --- |
| COMPONENTS | EXPLANATIONS |
| Duration of the Tour | 4 hours (with walking for 2 or 2.5 hrs.) |
| When | Throughout the Year |
| Where | Zambezi National Park, Victoria Falls Rainforest |
| Weather Conditions | Pleasant in the dry season (June to October) Heavy rain showers in the wet season (November to April) |
| What to Wear | Binoculars, walking or hiking boots, sunscreen, hats, and neutral-colored clothing |
| What to Bring | Camera with a great zoom lens and sunglasses |
Note – Children under the age of 16 are not permitted to go on guided walking tours at Victoria Falls (unless special arrangements are made beforehand). 

Light breakfast, drinks, snacks, mineral water, etc. are all included in the guided tours. Though, the park fees are excluded.
Helicopter Tours Of Victoria Falls
The Victoria Falls Helicopter Tours is called the 'Flight of the Angels' and rightly so! You will set off on this astonishing Victoria Falls Activities and see the panoramic views of the gorges, river islands, the Falls, and the Upper Zambezi – all from above.
| | |
| --- | --- |
| COMPONENTS | EXPLANATIONS |
| Duration of the Year | 12 min. (Flight of the Angels), 25 min. (Zambezi Spectacular) |
| When | Throughout the year (seats are subject to availability) |
| Where | From accommodations in the town area |
| Weather Conditions | Pleasant weather. *Flights cannot operate during heavy downpours of rain and thunderstorms. |
| What to Wear | Comfortable Clothing |
Victoria Falls Safari Tours And Game Drives
Victoria Falls Tours aren't just all about adventurous activities around the Falls, there's another kind of adrenaline dose that you can get here. This is the dose of brilliant wildlife viewing. Below are some safari tours that you can take part in at Victoria Falls:
Overnight Canoe Safaris – Explore the diverse flora, wildlife, and birdlife along the mighty Zambezi River. With reliable sightings of animals like hippos, elephants, crocodiles, baboons, etc.
Game Drives in Zambezi National Park – Few destinations can match the range of activities and wildlife of Zambezi National Park. You can opt for a full or half-day game drive that includes guided walking tours and rhino tracking. Expect sightings of lions, cape buffaloes, elephants, different antelope species, etc.
Horseback Safaris – This Victoria Falls Activity is done in the Zambezi River Valley where you'll come across a varied range of wildlife and birdlife from atop a horse. This will take you back to the good old days when people used to track elephants while on horseback.
Cultural Tours And Village Visits
While on Victoria Falls Tours, you shouldn't miss out on the opportunity to take cultural tours and visit local communities. This will help you to learn more about the traditions of the native people.
This is why we at Falcon Safaris offer guided tours to ancient tours that provide a great insight into the lifestyle of the native people.
By choosing this Victoria Falls Activity, you'll visit taverns, churches, and local marketplaces.
While meeting the people residing close to one of the most renowned waterfalls on Earth along the way.
Another must-have cultural experience around Victoria Falls is visiting the Boma restaurant. This establishment is located in an indigenous forest near Victoria Falls. The primary highlights here include delicious traditional cuisines and learning about the lifestyle of the local people from a sangoma (storyteller).
Adrenaline-Pumping Activities At Victoria Falls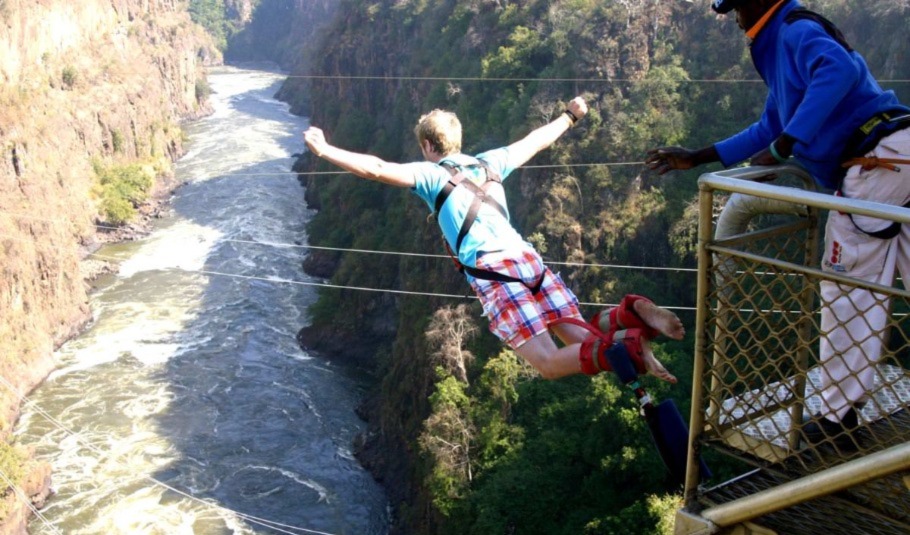 A combination of an exceptional spectacle and fantastic adventure describes Victoria Falls Tours perfectly. Here, you can participate in a range of activities that will get your heart racing and adrenaline pumping.
You wouldn't want to miss out on this, so below are just some of the few adrenaline activities you must try at Victoria Falls:
Bungee Jumping – This is where you'll dive head first towards the mighty rapids of the Zambezi River, with a strong harness attached. With the waterfall on the backdrop and Batoka Gorge all around, there will be no room for regret, just terrific thrills.
Gorge Swing – Tied to a cable and jumping rope, you'll free fall for around 70 meters and begin to swing somewhat slowly. Moreover, you'll get to marvel in awe at the gorge that'll surround d you and the thriving life within the premises.
Devil's Pool – A dip in the devil's pool is sure to electrify your adrenaline. This Victoria Falls Activities will let you peer over the edge to the chaos of the waters when they meet the river below.
If you are an adrenaline junkie and a thrill seeker, then there's no better option than going for Victoria Falls Tours.
Victoria Falls From The Air: Microlight Flights
This fully open-air Victoria Falls Tour activity offers a fairly authentic experience of flying naturally. You're guaranteed continuous panoramic aerial views of Victoria Falls on Microlight flights. There are two different options for Victoria Falls Microlight Flights based on duration:
| | |
| --- | --- |
| DURATION | DESCRIPTION |
| 15-minute Microlight Flight | – Flight along the Zambezi River and the Falls. – The rainforest region of the Falls and the banks of the Zambezi River will be visible on the flight. |
| 30-minute Microlight Flight | – The same places as the 5 min. flight, but it continues down the Batoka Gorge and upstream along the Zambezi River and Vic Falls National Park. |
Note – The weight limit for the Victoria Falls Microlight Flight is 100 kg. And, in the wet season (from December to March) flights often get delayed or postponed.
Victoria Falls And Beyond: Day Trips To Chobe National Park And More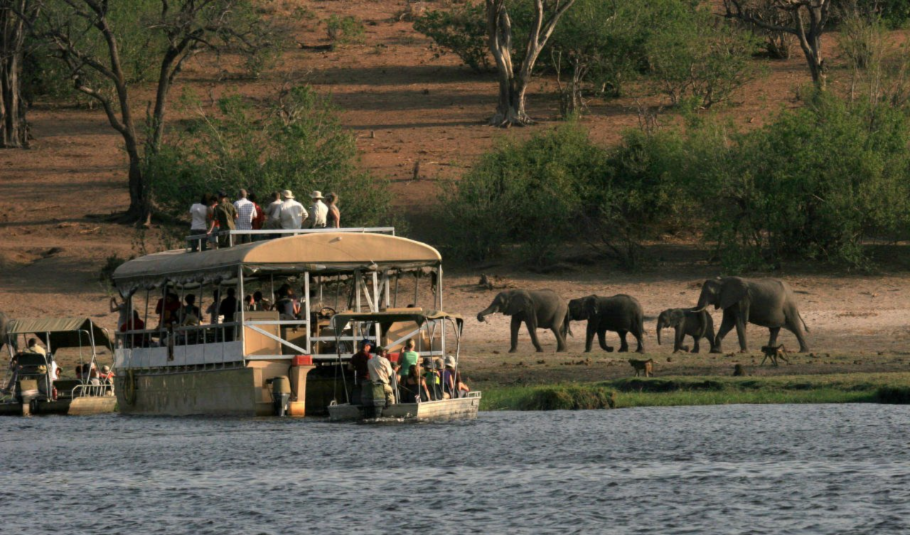 Victoria Falls Tours make for a great combination with other fabulous destinations like Chobe National Park, Hwange National Park, and cycling trips along the mighty Zambezi River.
Both Chobe and Hwange are picture-perfect destinations for spotting huge herds of elephants along with a plethora of other diverse wildlife. That's not all though, because you can also contribute to help support conservation in Zambezi National Park and make a significant difference in awareness and conservation efforts.
Making The Most Out Of Your Victoria Falls Tour
By and all, Victoria Falls Tours offers a range of thrilling adrenaline and safari adventures. And, to make the most out of your tour consider taking part in adventures such as Flight of the Angels, bungee jumping, walking tours, etc. With some planning and an open mind, your Victoria Falls Tour is sure to leave you with unmatched memories and exciting experiences.
Our dedicated experts will be delighted to help you plan this Victoria Falls Tour. For more insights visit this link – https://falconsafaris.com/victoria-falls