There's more to Victoria Falls Tours than just a glimpse of the majestic waterfall. This natural wonder has many layers to its beauty, and the best way to experience it is by opting for a Victoria Falls Guided Tour. Dive into this blog post to discover why a guided tour is your best option for exploring this stunning location.
Boost Your Knowledge in a bit of time
Victoria Falls Tours, under expert guidance, offers you much more than just sightseeing.
Historical Context– Guided offers detailed explanations that bring historical context to your Tour of Victoria Falls. They make your trip not just a visual feast but also an educational experience.
Local Stories and Myths– Beyond geological facts, guides often share intriguing local myths and legends that provide a different perspective of the falls.
Taking a Guided Tour of Victoria Falls is ultimately the best possible way to gain maximum information about any place, activity, or topic related to the region.
Customized Itinerary Planning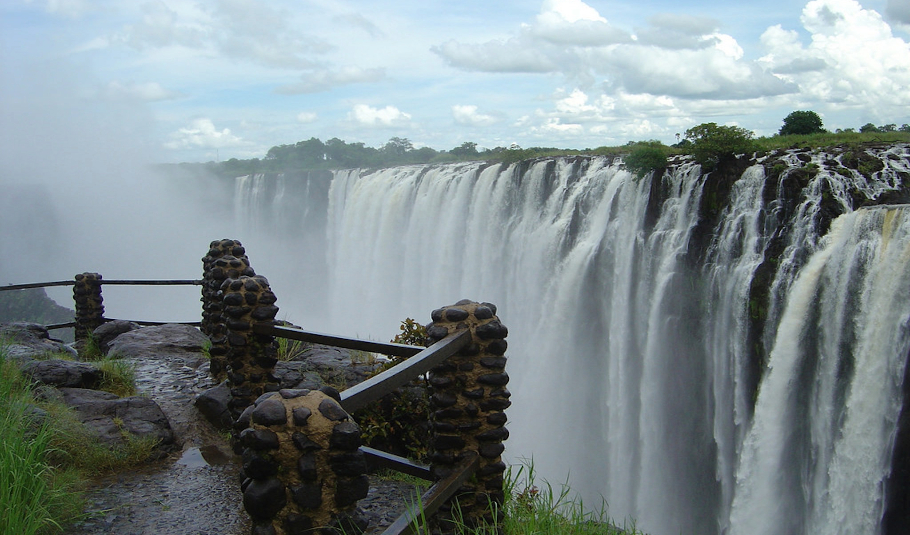 When you opt for a Victoria Falls Travel Package with guided tours, your itinerary is suddenly free from guesswork.
Tailored Recommendations: Besides guiding you on tours, guides can also help you find the best ways to spend your time by suggesting Victoria Falls Activities based on your likes and dislikes.
Efficient Time Management: During Tours to Victoria Falls, it will be best to leave the navigation part to the experts by opting for guided tours. This lets you relish the sights instead of getting confused with maps and eventually will allow you to save some time.
Consequently, your Victoria Falls Guided Tour becomes a masterclass in time management and personalized enjoyment.
Convenient Transportation Included
Taking care of logistics is an underrated part of the travel experience, but guided tours handle it with expertise.
Smooth Transitions: Everything can be taken care of, from Victoria Falls Airport Transfers to meals, allowing you to enjoy a seamless trip.
Safety Measures: Your comfort and safety are paramount, and guided tours usually come with pre-arranged and reliable transport options.
By choosing a Guided Tour of Victoria Falls, we can all say that you upgrade your trip from a DIY experience to a VIP one.
Ideal for Solo Travellers
Some first-time travellers may prefer travelling solo but might get intimidated by all the hurdles of travelling alone. For them, a Guided Tour of Victoria Falls can be a blessing in disguise.
Networking Opportunities: Meet like-minded individuals who share your interests and enthusiasm for travel.
Sense of Community: The camaraderie developed during the trip often leads to lifelong friendships.
By the end of your tour, you'll find that the social interactions and community bonds add immeasurable value to your overall Victoria Falls Travel experience.
Optimal Value for Money
Most of the Victoria Falls Tour Packages offering guided tours are not only about comforts and insights. Interestingly, they also make some economic sense.
Transparent Costs: As you know by now, our guided tours come as comprehensive packages that include most, if not all, costs.
Quality over Quantity: Professional guides ensure you get the worth of your money by taking you to the best spots available in the most efficient way possible.
When you tally the costs and benefits, you will realise that these tours often guarantee an epic experience with knowledgeable guides and incredible scenic vistas.
Support the local community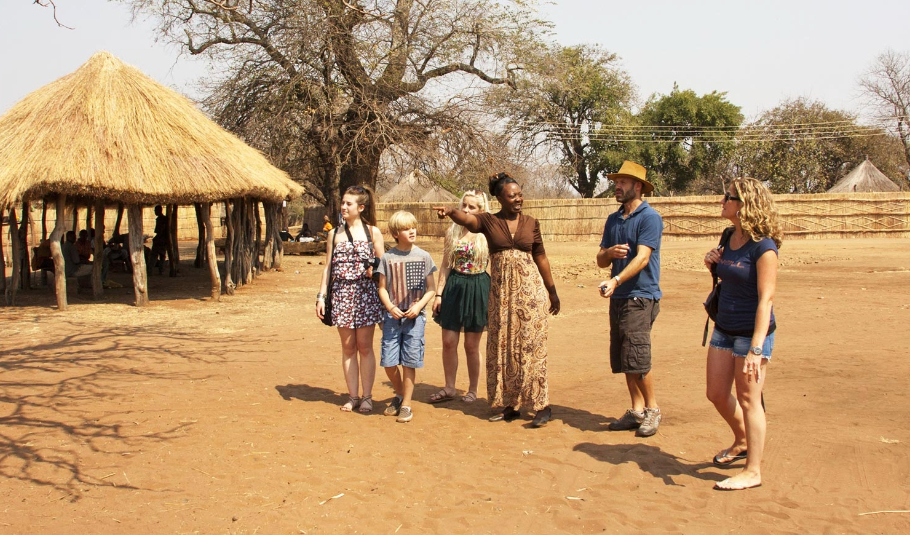 Being a responsible traveller is about contributing to local communities, and guided tours offer an ideal way to do this.
Economic Boost: We know that Zimbabwe has recently undergone a financial crisis. It has high unemployment rates, with many guides as sole breadwinners for their families. By opting for these guided Victoria Falls Trips, you can contribute to the income of these families.
Community Support: Portions of tour costs often go towards local community projects, adding a philanthropic angle to your vacation.
When you choose a guided Tour to Victoria Falls, you gain an exceptional travel experience and give back to the community that hosts you.
Adventures Beyond the Ordinary
Guided Victoria Falls Tours are your ticket to a unique experience that most tourists might miss otherwise.
Hidden Corners: Get access to some of the less crowded spots for a more intimate experience.
Personalised Adventures: At Falcon Safaris, we offer customisable options to suit your interests and desires. Browse through our Victoria Falls Tour Packages for the best possible deal now!
You get the unique opportunity to venture beyond touristy spots and discover hidden gems that await exploration on Victoria Falls Trips.
Safety and Preparedness
Your safety is a primary concern, and guided tours ensure you are in capable hands.
Wildlife Knowledge: Encounter wildlife safely with guides trained to manage such situations.
First Aid Ready: Our popular tours come equipped with first aid amenities for that added layer of safety. Given that Victoria Falls is a part of the natural reserve where wildlife roams for free, the experience and precaution that guides are aware of are indispensable.
With the knowledge and preparations made by professional guides, you can explore with peace of mind during your Victoria Falls Guided Tour.
Learn From Experts and Make Everlasting memories.
On the last note, experienced tour guides bring years, sometimes decades, of expertise to your Victoria Falls exploration. Their insights go beyond the surface, allowing you to understand the region's rich history, wildlife, and culture.
Also, Guided Tours of Victoria Falls offer unique vantage points. It doesn't matter if you want to swim on the edge of the waterfall at the Devil's Pool or hike to the less-visited viewpoints; a guided tour can add dimension to your Victoria Falls Experience.
Discover More and Experience More on Victoria Falls Guided Tour
So yes, a Guided Tour of Victoria Falls is an educational journey, a social experience, and a responsible way to travel all rolled into one. By the end, you come away enriched in so many ways: intellectually, socially, and even emotionally. And that is what truly makes a travel experience worthwhile. So, if you're planning a trip to this natural wonder, book a guided Victoria Falls Tour and transform your visit from a mere trip to a memorable journey. You'll be glad you did!