When it comes to the ultimate blend of wilderness and comfort, Botswana Safari Camps offer the perfect solution. Whether you're an avid explorer or seeking a luxurious escape, these camps deliver adventure and elegance.
Nestled in the unspoiled corners of Botswana, Botswana Safari Camps are one of the best Botswana Accommodations and ensure a seamless fusion of adventure and relaxation.
Let's delve into the various aspects that make these camps the epitome of luxury and conservation.
Immersed in the Wilderness- Camp Locations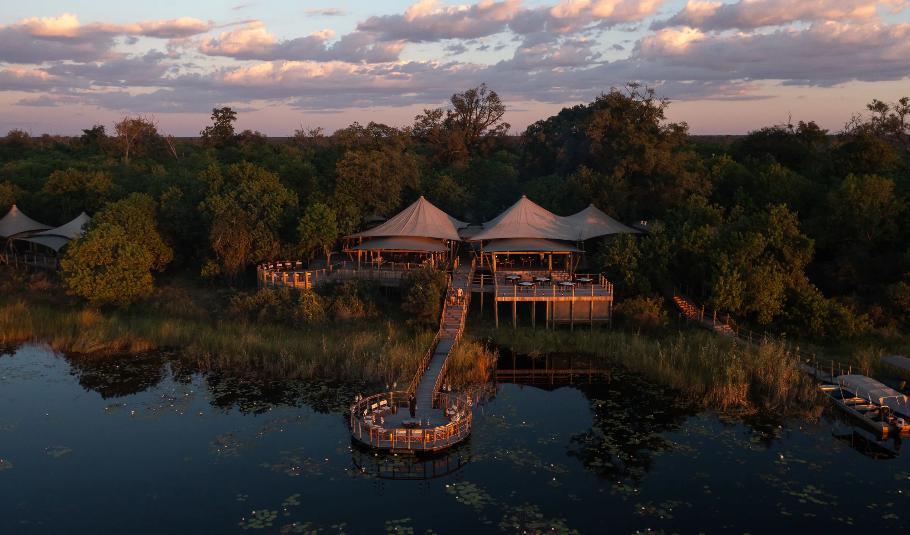 Botswana Safari Camps offer the unique opportunity to explore diverse and breathtaking landscapes. Located within iconic locations, each camp provides a gateway to Africa's untouched beauty.
From thrilling safaris to serene views, these camp locations highlight Botswana Safari Tours.
Luxurious Accommodations Amidst Nature
The luxury Botswana Safari Accommodations blend effortlessly with the natural surroundings. With expansive private verandas, stylish interiors, and breathtaking views, the lodgings are known to offer:
Five-star facilities with personalized service, providing comfort amidst the wild.
Scenic locations nestled in nature's finest landscapes, allowing you to witness the beauty of nature from your window.
Environmentally friendly architecture, constructed in harmony with nature.
Quality services, including indulgent spa treatments and gourmet dining, all in the heart of nature.
These Safari Accommodations in Botswana ensure a lavish and memorable stay, blending elegance with nature's splendor.
Safari Activities with a Focus on Conservation
Botswana Safari Camps offer an array of activities that captivate the adventure-seeker while underscoring the importance of conservation. Witness adventure meets relaxation when participating in these activities on a Botswana Safari.
Most eco-friendly Botswana Safari Trips focus on sustainable practices, highlighting the importance of responsible tourism.
Guided Tours in Botswana are headed by knowledgeable guides who provide insights into the local ecosystem, enhancing the connection between visitors and nature.
These Botswana Attractions and Activities are designed to provide thrilling experiences and foster environmental awareness and appreciation. A focus on conservation ensures that you can enjoy nature's beauty responsibly, enriching every excursion.
Adventure awaits, with a touch of responsibility. Join our conservation-focused activities. Start your experience now!"
Wildlife Encounters in Their Natural Habitat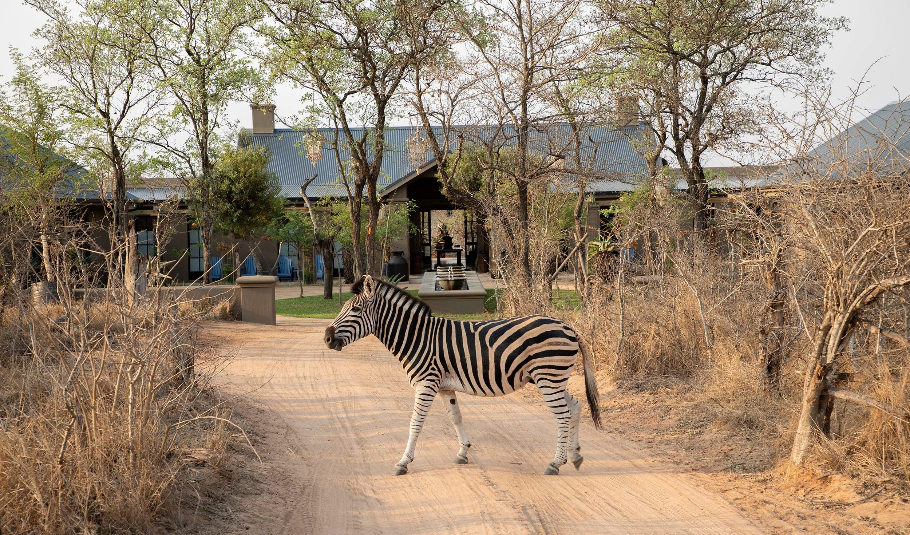 Most Botswana Safari Accommodations are in diverse ecosystems, allowing memorable interactions with some of Africa's most iconic species.
Expect to witness animals in their natural glory, whether it's the thrilling sight of lions or the graceful giraffes.
Capture the magical moments on our Botswana Photographic Safari and return home with lifetime memories.
These encounters aren't merely about sightseeing; they are a testament to the symbiotic relationship between man and nature. Adopting ethical practices when going for game drives and going for guided expertise ensures a fulfilling experience that resonates with the core values of conservation.
Community Involvement and Sustainable Tourism
Botswana Safari Camps prioritise luxury and conservation, demonstrating a solid commitment to community development and sustainable tourism. They actively participate with local communities to encourage growth and preservation.
Local community engagement strengthens connections and supports initiatives within the community.
The employment of local staff by the safari camps contributes positively to the local community's economic health.
The Botswana Safari Camps also practice eco-friendly measures, from solar power utilisation to responsible waste management.
This way, camps connect guests with Botswana's culture, and people create an experience that transcends typical tourism. This focus on community involvement and sustainable practices highlights our sincere approach to responsible travel in Botswana.
Responsible Luxury Travel in Botswana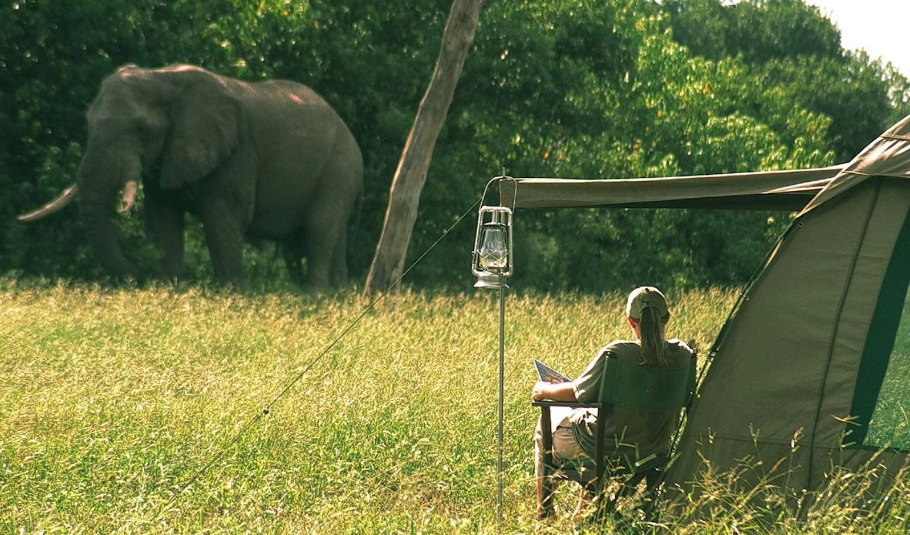 In Botswana, luxury travel and responsibility walk hand in hand. Visitors can enjoy comfort without sacrificing ethical considerations or the environment's well-being. This can be done by:
Choosing Botswana Travel Packages that merge indulgence with ethical practices, presenting luxury that constantly cares.
Embracing sustainable travel, prioritising quality over quantity, to limit your ecological footprint while exploring Botswana.
Indulging in the extravagant comforts of Botswana Luxury Safari, mindful of preserving the pristine natural environment.
Luxury Travel in Botswana is a shining example of how pleasure and responsibility coexist. It invites you to revel in opulence while respecting and preserving the enchanting wilderness surrounding you.
Luxury meets responsibility in our Botswana Luxury Safari. Experience the best of both worlds. Plan your trip now!
Eco-friendly Initiatives and Conservation Efforts
The Botswana Safari Accommodations included in our packages believe in the fundamental principle that sustainability is more than a trend. Therefore, they have consistently managed to minimise ecological impact while providing exceptional experiences. Look at some of the measures adopted:
Utilising solar and wind energy resources to reduce carbon footprint.
Implementing water recycling and water conservation practices that save and recycle essential resources.
These accommodations support eco-friendly Botswana Tourism Packages, encouraging environmentally responsible travel options.
These initiatives protect the breathtaking surroundings and enhance the overall experience. By prioritising eco-friendly practices, Botswana Accommodations ensure that visitors fully immerse themselves in the natural wonder without compromising the earth's delicate balance.
A genuinely enriching safari experience
A stay at the Botswana Safari Camps is more than a luxury holiday. It's an enriching journey of understanding and appreciating the delicate balance of life in the African wilderness.
These camps blend luxury and conservation seamlessly, offering a unique experience. Their commitment to environmental responsibility and luxury tourism makes them a must-visit for anyone planning a safari in Botswana.
So, why wait? Experience the magic of Botswana with us at Falcon Safaris. With our tailored Botswana Safari Packages, set out on a memorable adventure through the untamed landscapes of Botswana.