When most people hear Botswana Safaris, they usually picture fancy tents and tour guides showing them around. But imagine having the freedom to explore this wilderness at your own pace. An independent Botswana Safari Tours offers this unique opportunity, allowing you to tailor your journey to your interests and adventure level.
Why You Should Opt for an Independent Safari?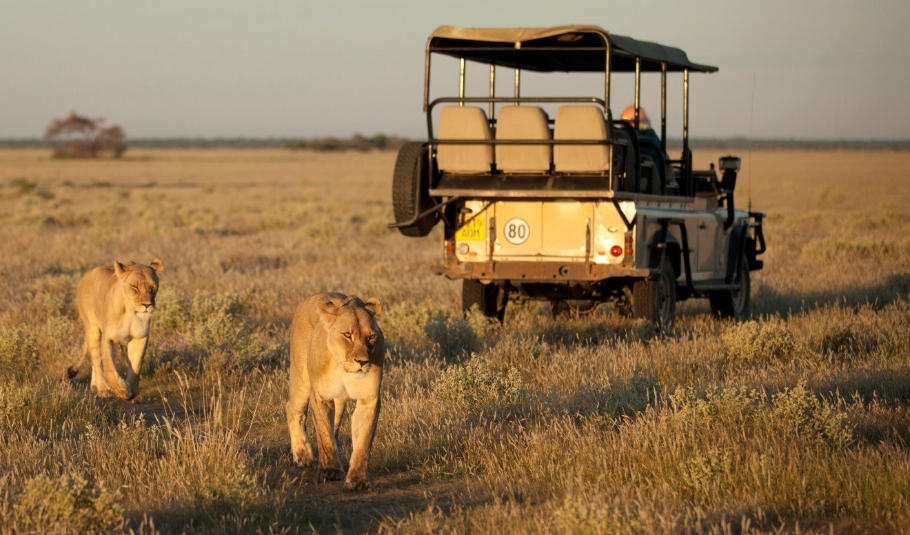 The advantages of choosing an independent Botswana Safari over a group safari are listed in the following points.
Flexibility to Craft Your Itinerary
Going independent on a Safari in Botswana means choosing your adventure. Suppose you ever wanted to spend the whole day watching a family of elephants playing around or watch that elusive leopard getting chased. In that case, independent Botswana Safaris is your way to go.
There are no time limits. You can take as long as you want at a particular spot without worrying about the group schedule.
Off-the-Beaten-Path. Independent tours allow you to explore smaller, less crowded campsites.
Interesting Fact: Sometimes, these independent Botswana Safaris often allow you to stay at smaller, unique campsites. This allows you a different experience compared to larger and more commercial safari lodges.
Financially More Viable
Just because you crave an exotic experience doesn't mean you must spend a lot.
Cost Control. By going solo, you will have a better grip on your expenses. You can decide whether to indulge in luxury or a more rustic and authentic safari experience.
Grab the unique chance to opt for our Botswana Safari Holiday Packages that suit your budget.
Planning Fundamentals for Your Botswana Safari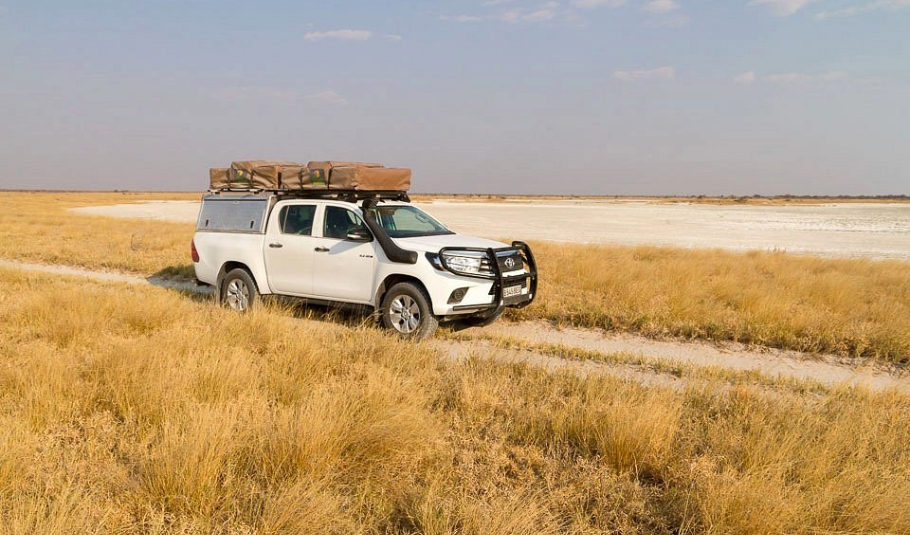 Before you set out for a Botswana Safari, you should understand some core elements for planning your journey effectively. Let's dive into these.
Choice of Vehicle and Optimal Routes
Compared to many other countries where well-paved roads are the norm, here you'll find only a few major roads that are adequately surfaced. This brings the adventurous side of Botswana safaris to light.
4×4 is Best: If you're setting out for an independent adventure, you'll need a 4WD vehicle with high clearance to navigate these diverse terrains.
This allows for a deeper exploration of the national parks and off-the-beaten-path locations that make Botswana unique.
Rental Hubs: Maun offers various rental options and is a popular Botswana Self Drive Safari starting point.
Accommodation Alternatives
When it comes to staying overnight, you have many Botswana Accommodation options.
Package Deals or Personal Choice: You can either go with Botswana Travel Packages that include predetermined lodging or book campsites where you can set up your tent.
Facility Options: While some campsites offer essential facilities like running water, others provide a more rugged experience.
Must-Have Supplies and Necessities
Proper planning ensures that you're well-equipped for your Botswana Safari Trips.
Groceries and Supplies: Essential items can be purchased from Maun stores or nearby towns.
Map or GPS: Always have a reliable form of navigation. The last thing you want is to get lost in the wilderness.
Botswana Safari Holidays – Unmissable Highlights
Botswana is one of Southern Africa's less crowded gems, offering an extraordinary wildlife experience without the hustle and bustle that often characterises other popular safari destinations. The Botswana Wildlife is among the most diverse and concentrated worldwide. This makes your Botswana Safari Holidays exceptional.
Marvel at the Okavango Delta
One geographical marvel that sets Botswana apart is the Okavango Delta.
On an Okavango Delta Safari, you will witness a labyrinth of lagoons, lakes, and hidden channels covering an area of over 15,000 square kilometres.
From the "big five" to the elusive wild dogs, not to mention hippos, honey badgers, and various antelopes, the delta is a haven for wildlife.
These attractions make it a key destination in Botswana Safari Tours.
Experience the Majesty of Chobe National Park
Bordering the Okavango Delta is the renowned Chobe National Park.
Famous for its elephant population, the park is also home to lions, zebras, and various bird species.
Its terrains vary from floodplains to forests and offer different wildlife sightings accordingly.
Chobe National Park should be noticed if you search for the Best Botswana Safaris.
The Captivating Moremi Game Reserve
A segment of the Okavango Delta, Moremi Game Reserve offers a unique game viewing experience.
Its diverse ecosystem, covering dry lands and waterways, makes it a habitat for many species.
Apart from the usual suspects like lions, leopards, and elephants, you'll also find rarer species like the African wild dog here.
Your Botswana Safari Trips would be incomplete without a visit to this mesmerising game reserve.
Craft Your Own Safari Tale with Us!
For the free-spirited, an independent Botswana Safari Tours offers a personalised, unique adventure. So, are you ready for your own safari tale? Falcon Safaris can help you plan the ultimate independent safari adventure.
Ready to make memories? Connect with our team today to customise your independent Botswana Safari experience!