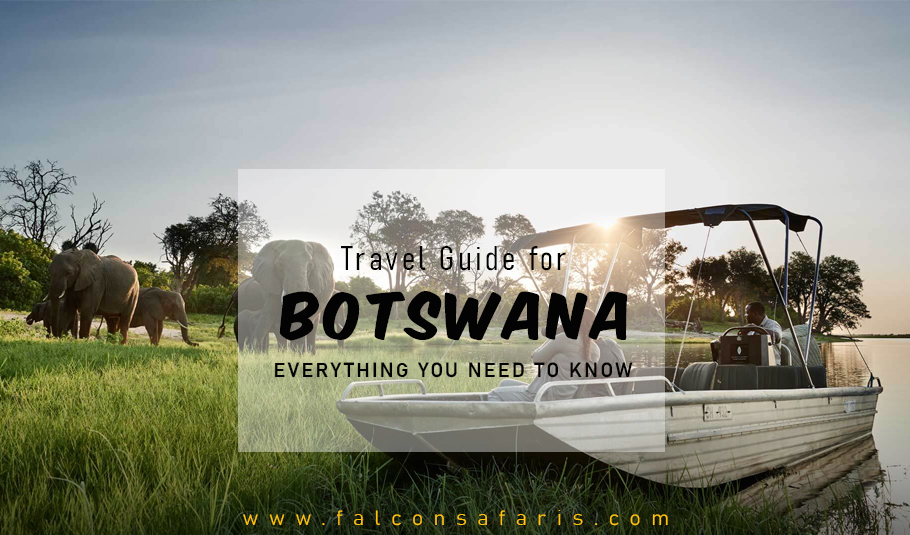 Planning for a Botswana safari tour, to the southern African country! We have made a comprehensive Botswana Travel Guide about everything you need to know about a Botswana Safari. Botswana, a land locked country in Africa, best known for safari experience. It dedicates over 40 percent of its area to wildlife conservation. Botswana safari tour is a Africa's finest wilderness and a place to witness the big five!
READY TO PACK YOUR BAG FOR BOTSWANA SAFARI?
Packing for a Botswana safari is can be confusing, especially in the last minute. To make it easy for you, we have made a list of things that you can carry.
LUGGAGE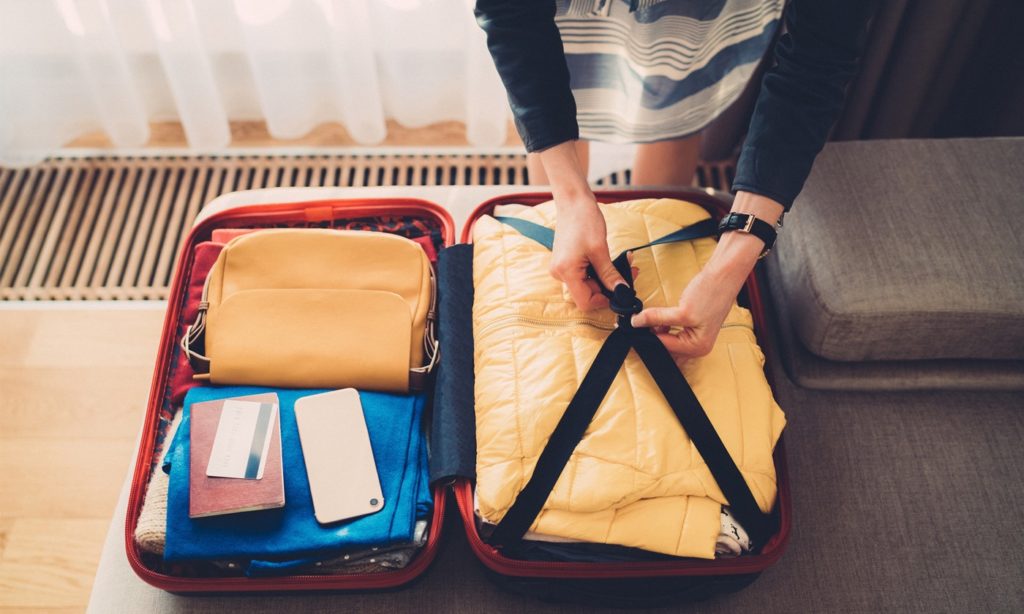 In most planes the maximum luggage capacity is limited to 20 kg. So you need to be mindful while packaging.Keep the most essential things like light clothes .The less you carry the more you will be comfortable.
WHAT CLOTHES YOU SHOULD TAKE WITH YOU?
The kind of clothes you should carry depends on the season you're travelling.If you are travelling in dry season which generally falls in May to October, keep light clothes ready. Some of items that you can consider are listed below.
Casual t- shirt, long sleeve t-shirt.
To protect yourself from sun carry a wide brim hat and sun glasses.
If you are traveling in wet season which falls in November to April, do not forget to pack jackets and scraffs. To avoid any unexpected rain consider carrying a rain coats.
WHAT THINGS YOU NEED TO PACK IN TOILETRIES ITEMS?
Almost every lodges during your Botswana Safari Tour offers you toiletries items. But it is always a better option to carry your own. Some of items are listed below.
Travel Toothbrush and Tooth paste
Shampoo and conditioner / shower gel
Hair Dryer and Straighter
Moisture/ Lotion
Hygiene essentials
Shaving Supplies
Towels
Perfumes / Deodorant
Hand Sanitizer.
REQUIRED MEDICATIONS FOR BOTSWANA SAFARI
Botswana is a not a malaria prone country. Still you can carry anti – malaria tablets or mosquito repellents by consulting your doctor. You can carry a Yellow Fever Vaccine Certificate.
HOW YOU CAN FLY TO BOTSWANA?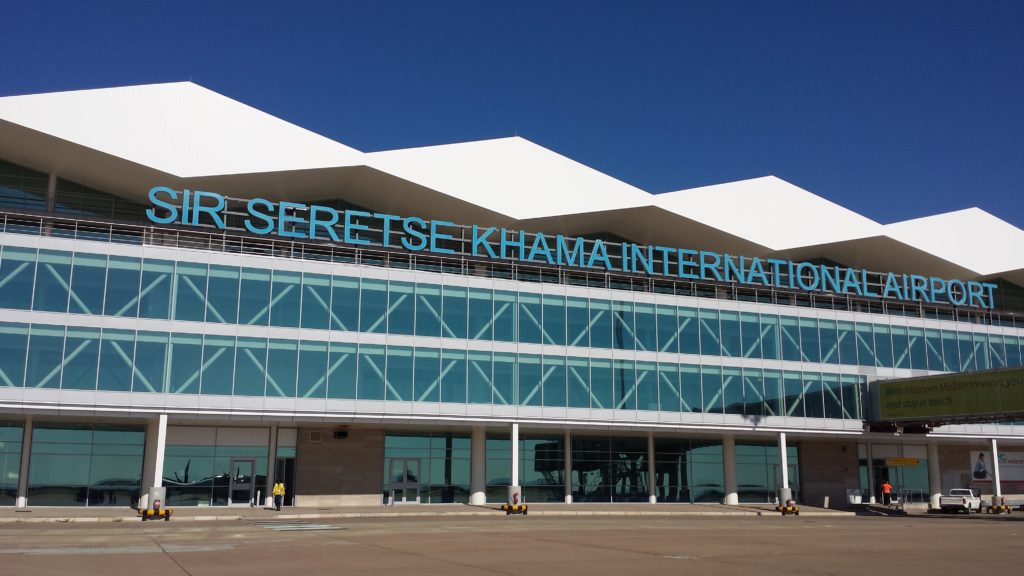 In Botswana there are two major airports –
First one is Sir Sereste Khama Airport, just a 15 km drive the capital city Gaborone.
Second one is located Maun International Airport located near the city center Maun.
You can also Visit Botswana by flights from Namibia, South Africa and Zimbabwe.
VISA REQUIREMENTS FOR BOTSWANA SAFARI TRIP
Citizens from the U.S, Canada, and European counties don't need a visa to while traveling to Botswana .But don't forget to carry your passport. If you are from other countries you can apply for visa directly online. You can also get visa application at Botswana embassy.
Documents You Need For Applying a Visa
A completed application form, signed by the applicant
Certified copy of your passport, showing validity and photograph of applicant (passport should have minimum 6 months validity and at least 3 unused pages for stamps)
Cover letter stating purpose of visit
Two (2) recent passport-sized, color photographs
Copy of your individual or group travel itinerary and hotel bookings
Proof of return travel (copy of flight itinerary or confirmation slip including dates of travel from travel agent)
Copy of previously issued visa or visa outcome (if applicable)
Payment of the prescribed application fee
Fingerprints of the applicant will be captured either at the time of application or upon arrival in Botswana.
WHICH LANGUAGES ARE SPOKEN IN BOTSWANA?
The official language of Botswana is Setswana and English. The tour guide and staff will communicate with you in English.
WHICH CURRENCY ARE ACCEPTED IN BOTSWANA?
The official Botswana Currency is Botswana Pula (BWP).
Botswana also accept US dollar, British pound, euro and South African rand.
Major hotels, lodges and camps also accepts your visa or master card.
PLACES THAT YOU CAN VISIT DURING YOUR BOTSWANA SAFARI?
Botswana is a country famous for its Botswana wildlife and wilderness. The tourism model of Botswana Safari focus on conservation of its wildlife. This means it allows less tourist compare to other countries. It is a perfect place for who wants to avoid crowds and enjoy of their own. Some of the famous places that you can visit here are mentioned below.
Kalahari Central– Kalahari Central is the second largest game reserve in the world. Here you can spot black – manned lion, giraffe, leopard including mongoose. It is also home to over 250 bird species.
Here you can experience Game Drive, Nature walk, Bird watching and Bush man interaction (local tribe).
Here you can enjoy Boat Cruise, Guided Bush Walk, Village tour, fishing, Photographic Safari including Game Drive.
Makgadikgadi Salt Pans- Located on the northern side of Botswana, it is the largest salt flat in the world. Animals that can be spotted here are Springbok, bat- eared fox, oryx and striped polecat.
Activities that you can enjoy are Guided walking safari, birding, Game Drive including Tour of the Gweta.
Okavango Delta – It is the world's biggest inland delta and a World Heritage site. With over 500 bird it is perfect place for bird – watching.Here you can experience on foot game drive, mobile safari and Birding.
Savuti and Kwai River Valley – It is situated on the northern Botswana. Here you can spot African leopard, brown hyena, wild dog, kudu, and eland. Here you can experience Game drive, bush walks and Birding.
WHAT IS THE BEST TIME FOR A SAFARI TRIP IN BOTSWANA?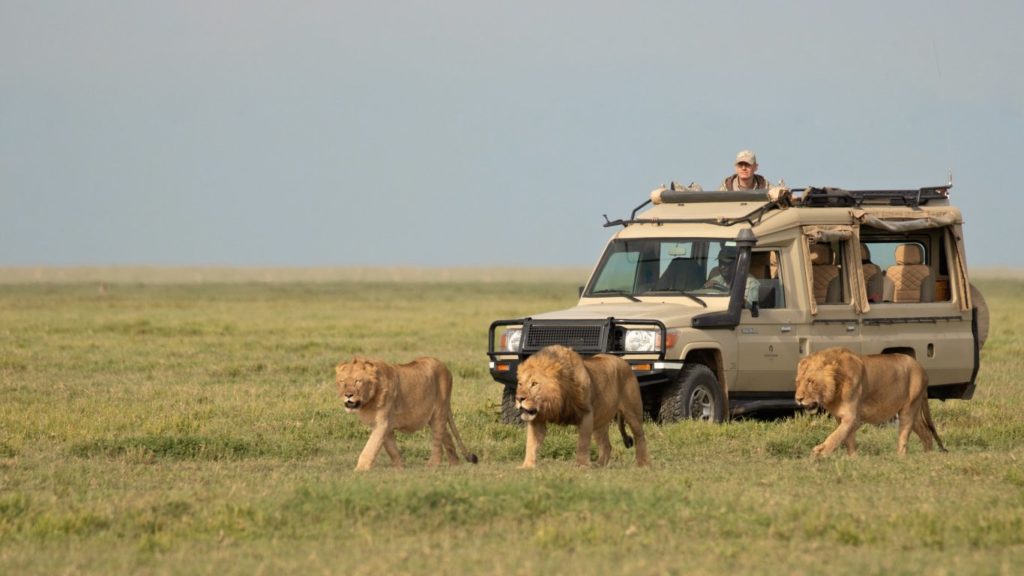 Botswana is a year around safari destination. Still the Best Time to Visit Botswana is during the dry season, from June to October. During this period the temperature is mild and the sky remains clear.  The visibility remains high, so you can spot the vast wildlife.
This comprehensive Botswana Travel Guide will definitely help you in planning. If you are planning for a trip, visit our website Falcon Safaris. Our team is always ready to answer your queries. We have been providing exceptional safari experience to our customers. So let's start planning your Botswana Safari Tour with Us!