When you think of Victoria Falls Tours, the first image that probably comes to mind is the thundering Main Falls. Where the mighty Zambezi River plunges over a 100-meter-high cliff, sending mist and spray into the air.
Tucked on the eastern side of this natural wonder lies a hidden gem – Eastern Cataract, offering a unique experience. In this blog, we'll take you on a journey to explore the serene beauty of Eastern Cataract with Victoria Falls Tours.
Introduction to Eastern Cataract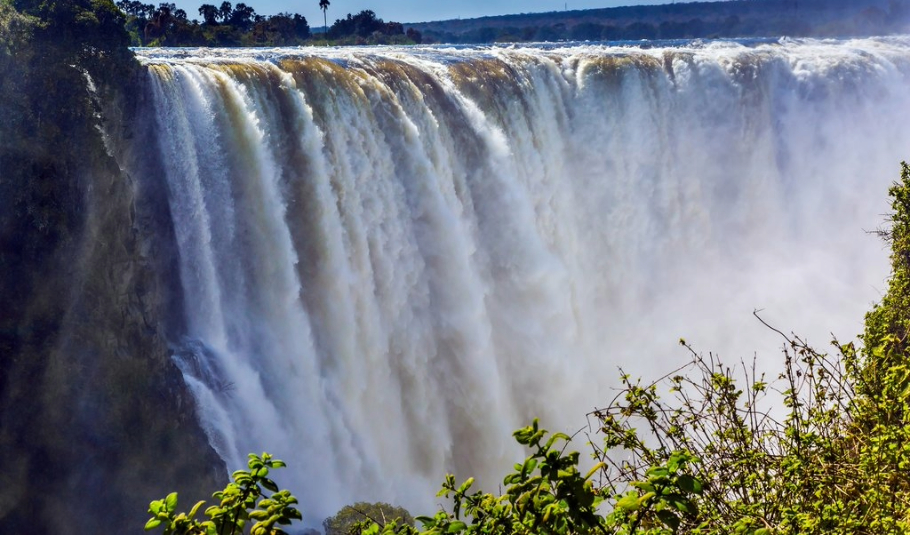 Eastern Cataract, often overshadowed by the famous Main Falls, is a lesser-known feature of Victoria Falls on the eastern side. However, it offers a unique and tranquil escape for visitors seeking a quieter and more contemplative experience of Victoria Falls Day Trips.
This serene section of Victoria Falls is characterized by a series of cascades and smaller waterfalls.
The water here dances gracefully, not roars with power, creating an enchanting atmosphere of serene beauty.
Finding Eastern Cataract Within Victoria Falls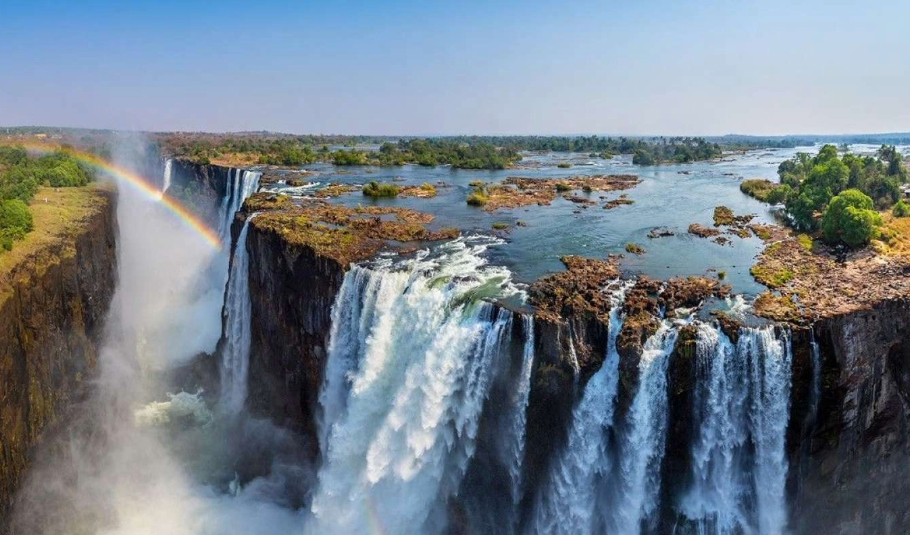 Locating Eastern Cataract within Victoria Falls can be a bit of an adventure in itself. Here's a simple guide to help you find this hidden gem during your Victoria Falls Safaris:
Entrance: To access Eastern Cataract, you'll typically enter through the Victoria Falls National Park on the Zimbabwean side. Make sure to pay the park entrance fee and obtain any necessary permits.
Guided Tours: While it's possible to explore Eastern Cataract on your own, guided Tours To Victoria Falls are recommended for a more informative experience.
Walking Trails: Follow the well-maintained walking trails that lead you to Eastern Cataract. These trails are designed to ensure visitors enjoy a safe journey through the rainforest, occasionally spotting wildlife and unique flora.
The Serenity of Eastern Cataract
What sets Eastern Cataract apart from the Main Falls is its serene and peaceful ambiance. Here's why you should consider visiting this tranquil spot while on your Tours Of Victoria Falls:
While the Main Falls are known for their thunderous roar, Eastern Cataract serenades you with the gentle murmuring of cascading water.
It's a place where you can listen to the soothing sounds of nature, interrupted only by the occasional chirping of birds.
Eastern Cataract Falls offers a serene escape with fewer crowds compared to the Main Falls, allowing you to immerse yourself in the serenity of nature.
It's a place where you can find a quiet corner to sit, and connect with the beauty of your surroundings.
The quieter environment of Eastern Cataract increases your chances of spotting wildlife.
Keep your eyes peeled for various bird species, colorful butterflies, and even glimpses of larger animals like monkeys and baboons.
Observation Points and Viewing Areas
To fully appreciate the beauty of Eastern Cataract, you'll want to visit some of its most captivating observation points and viewing areas. Here are a few noteworthy spots:
| | |
| --- | --- |
| Observation Point | Description |
| Cascade Viewpoint | This vantage point offers a panoramic view of the cascades as they gracefully flow over the basalt rock formations. It's an ideal spot for taking in the serenity of Eastern Cataract. |
| The Silica Bridge | This unique natural bridge spans the Zambezi River and provides an exceptional perspective of the cataracts below. It's a great spot for photographers and nature enthusiasts. |
| The Knife Edge Bridge | For those seeking a more adventurous experience, the Knife Edge Bridge provides a thrilling walkway along the edge of the falls. Be prepared to get a little wet from the spray! |
Comparison with the Main Falls
While Eastern Cataract offers a serene escape, it's worth noting how it compares to the Main Falls, as both have their own distinct charm:
| | |
| --- | --- |
| Eastern Cataract | Main Falls |
| Serene and tranquil ambiance.Ideal for nature lovers and those seeking a peaceful atmosphere.Smaller waterfalls and cascades create a delicate and picturesque landscape.Closer proximity to wildlife sightings | Thunderous and awe-inspiring power.Suitable for adrenaline junkies and visitors looking for an adrenaline rush.Dramatic 100-meter drop creates a majestic spectacle.More crowded with tourists, offering a livelier atmosphere. |
Ultimately, the choice between Eastern Cataract and the Main Victoria Falls depends on your preferences. Some visitors to Victoria Falls Day Tours opt to explore both to fully appreciate the diverse experiences Victoria Falls has to offer.
Capturing the Essence of Eastern Cataract Serenity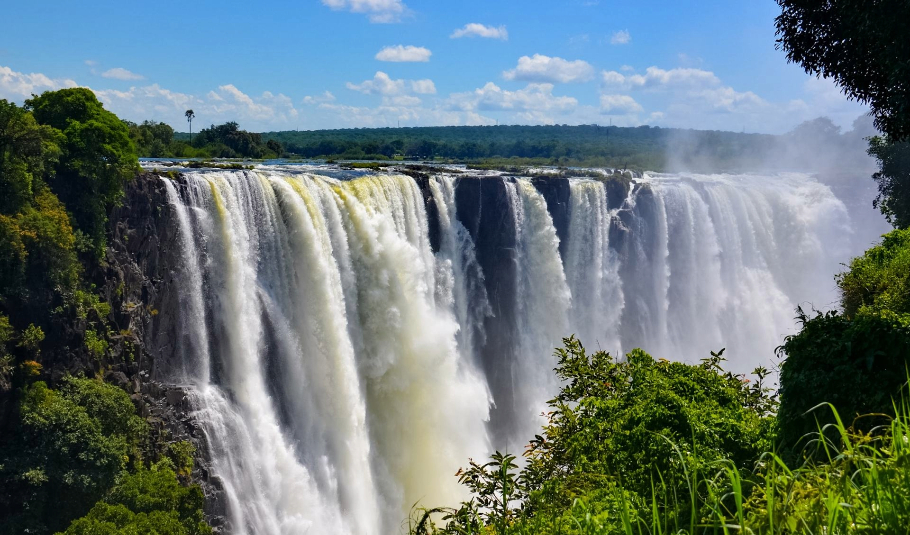 To make the most of your visit to Eastern Cataract, here are some expert tips that you can consider:
Visit early in the morning or late in the afternoon to avoid the midday crowds and capture the soft, golden light that enhances the beauty of the area.
Eastern Cataract offers fantastic photo opportunities. Make sure to bring your camera or smartphone to capture the serene beauty of the waterfalls and the surrounding rainforest.
Consider joining Victoria Falls Guided Tours to gain deeper insights into the natural history, geology, and local culture of the area.
Please remember to respect the environment by not littering and following park rules.
Discover Serenity at Eastern Cataract – Victoria Falls' hidden gem
In a nutshell, Eastern Cataract within Victoria Falls is a hidden paradise waiting to be explored. Its serenity, lush surroundings, and unique charm offer a different perspective of this natural wonder. Whether you're a nature enthusiast, a photographer, or simply seeking a peaceful escape, Eastern Cataract is sure to captivate your heart and soul.
So, when planning your Victoria Falls Tours, don't forget to include Eastern Cataract on your itinerary and, let Falcon Safaris be your trusted companion on this remarkable journey. Nature's serenity is calling, and it's time to answer!