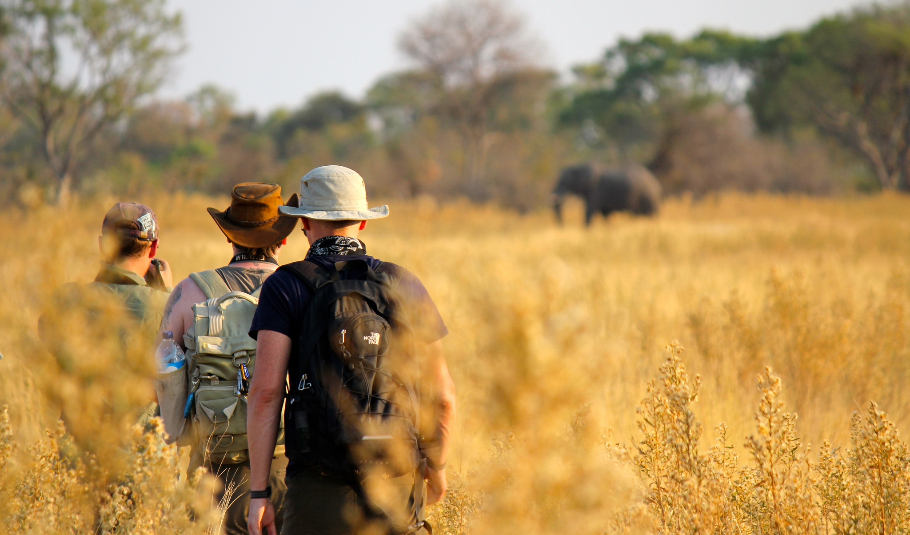 Prepare to be transported to a realm of raw, uncontrolled beauty – the heart of Botswana Safari. Here, nature takes the stage, and wildlife stories are revealed. However, isn't just a journey; it's an extraordinary adventure. From the heart of Botswana's wild landscapes to the breathtaking encounters with its vibrant wildlife, we'll guide you on a safari like no other.
So, get ready to uncover the secrets of the best Botswana Safari experience, where every step leads to awe-inspiring moments. Join us on this exhilarating expedition through Botswana's finest wilderness.
Choose the Right Season for Your Safari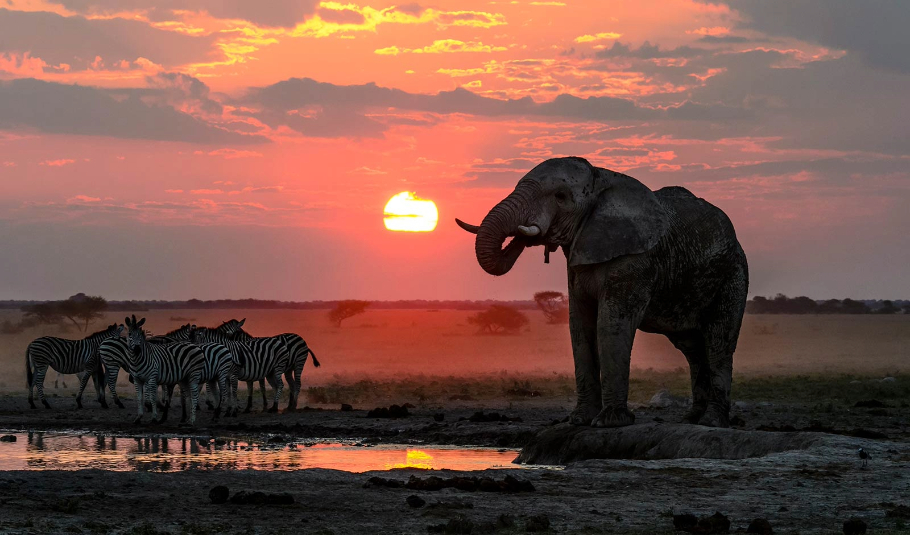 Picking the perfect season is highly impact on your Botswana Safari Trip. Though the Best Time To Visit Botswana depends on your interests, you need to understand it clearly. Well, Botswana has two main seasons: dry and wet, and each offers a different safari experience.
Dry Season (May to October):
Ideal for wildlife viewing as animals gather near waterholes.
Cooler temperatures make for comfortable game drives.

Excellent for spotting predators like lions and leopards.
Wet Season (November to April):
A lush landscape with vibrant greenery.
Perfect for birdwatching as migratory birds arrive.
Spectacular lightning storms can be a mesmerizing sight.
Select Your Safari Destinations
There are several Botswana Tourist Destinations, you can find each with its unique charm:
Okavango Delta: Explore this UNESCO World Heritage Site by mokoro canoe or game drive for exceptional wildlife encounters.
Chobe National Park: Known for its large elephant population, take a boat safari along the Chobe River.
Moremi Game Reserve: A predator's paradise with lions and leopards.
Kalahari Desert: Experience a unique desert safari, encounter meerkats, and visit the otherworldly Makgadikgadi Pans.
Plan Your Safari Duration
To fully immerse yourself in Botswana's wild beauty, plan for at least a week.
Longer stays offer more opportunities to explore different ecosystems and observe diverse wildlife.
This extended time allows you to enjoy the magic of morning and sundowner drives, as well as dive into the nocturnal world on night drives.
Give yourself the gift of time, and you'll uncover the true essence of a Botswana Safari & Tours.
Accommodation Matters
Choosing the right place to stay during your Botswana safari is crucial. Botswana offers a variety of accommodations to suit your preferences and budget.
You can opt for luxury lodges, where you'll enjoy top-notch service in the heart of the wilderness.
Alternatively, bush camps provide a more rustic experience, allowing you to connect intimately with nature in remote settings.
Your choice of Botswana Safari Accommodations can greatly impact your overall safari experience. So, pick one that aligns with your comfort and adventure levels.
Guided Tours Enhance the Experience
Consider joining Botswana Guided Tours or hiring a local guide. Their knowledge and expertise can make a significant difference in spotting wildlife and understanding the environment.
Various Botswana Safari Activities
When you plan for your Botswana Safari Holidays, you'll find a whole array of exciting activities to immerse yourself in. Here are some of the various safari activities you can enjoy:
| | |
| --- | --- |
| Safari Activities | Highlights |
| Game Drives | Spot wildlife from safari vehicles. |
| Walking Safaris | Explore on foot with guides. |
| Mokoro Canoe Trips | Glide in canoes through the delta's waterways. |
| Boat Safaris | Enjoy sunset with drinks and snacks in the wild. |
| Sundowner Drives | Enjoy sunset with drinks and snacks in the wild. |
| Night Drives | Spot nocturnal animals after dark. |
| Birdwatching | Observe diverse bird species. |
| Cultural Experiences | Engage with local communities. |
| Bush Walks | Guided walks for close encounters with nature. |
| Helicopter & Balloons | Aerial views of the landscape and the wildlife |
These various Adventurous Activities In Botswana ensure that your safari is not just about wildlife viewing but also about experiencing the wilderness from different angles.
Pack Smart
Pack comfortable, neutral-coloured clothing suitable for the season during your Botswana Safaris.
Bring binoculars, a camera with zoom, insect repellent, sunblock, and a hat.
Be prepared for changing weather conditions and keep your gear light for easy mobility during game drives and other activities.
Respect Wildlife and Nature
While on your Botswana Safari Tours, it's really important to show respect for the wildlife and the environment.
Maintain a safe distance from animals to avoid causing stress, follow ethical wildlife viewing practices, and always follow to park regulations.
Leave no trace behind, dispose of trash responsibly, and support conservation efforts to protect Botswana's incredible natural heritage.
Capture Memories, But Be Present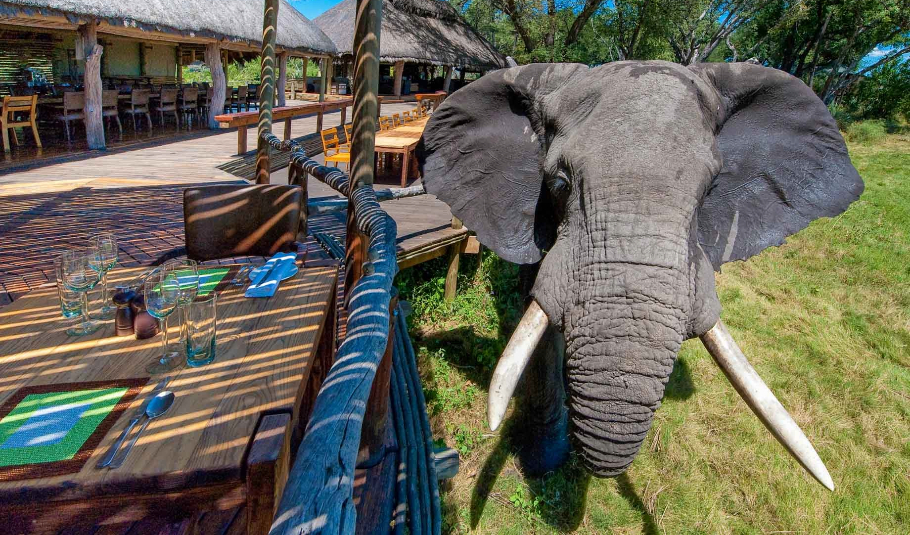 While it's tempting to snap photos, remember to immerse yourself in the moment. Enjoy the sights, sounds, and smells of Botswana's wilderness.
Put your camera down at times to truly appreciate nature's beauty. Balance between capturing memories and being present ensures a more enriching Botswana Safari Experience.
Book with a Reputable Safari Operator
Very importantly, make sure to choosing a reliable safari operator like Falcon Safaris. Our experience and expertise ensure safe and rewarding Botswana Tours & Safaris.
By following these steps and tips, you'll maximize your chances of experiencing the best of Botswana Safari, creating memories that will last a lifetime.
Let Falcon Safaris Be Your Gateway to Botswana's Beauty!
Your journey to discover the Best Of Botswana Safari promises adventure, wonder, and unforgettable memories. Admire the wild, respect the environment, and cherish every moment of your safari. To turn this dream into reality, begin your Botswana safari with Falcon Safaris, where every experience is crafted to perfection. Let's explore the wild heart of Botswana together! Book your adventure today!