Choosing the best place for a Botswana Safari can be tricky as most of the places are truly exceptional and have so much to offer. Two of the best experiences you can have on the Okavango Delta Safari and the Kalahari Desert Safari. Both these places are amazing and if time and budget allow, you must visit them but if not here is a detailed guide to the differences between the two to help you decide which place is most suitable for you.
Choosing Between These Two Breathtaking Wild Places Can Be Quite Difficult
After all, both great UNESCO-listed locations provide wholly distinctive and enchanting experiences and vistas.
The Kalahari, which gets its name from the Tswana term Kgala (which means "the great thirst"), isn't really a desert because it gets too much rain there. The sandy and dry earth swiftly absorbs all that precipitation, creating a sparse and surreal environment that one must see to believe. There's no denying that this gorgeous location is worthwhile visiting with its spectacular salt pans and vast grasslands.
The Central Kalahari Desert typically experiences its greatest weather from May to August, when temperatures are generally cooler and drier, and safaris are more enjoyable.
On the other hand, theOkavango Delta is typically best visited in the latter half of the year. The greatest months to visit are from August through October since it's the driest time of year, which makes for the best wildlife viewing, and because the water levels are at their maximum, which makes for the best mokoro excursions.
Numbers Of Visitors: Delta Vs. Desert
All of Botswana Safari experiences its peak season from July to October, which unquestionably raises prices and brings in more visitors to the parks. This is particularly accurate for the Okavango Delta region, which is more well-known than the Kalahari. Therefore, visiting the more remote and off-the-beaten-track location of the Kalahari Desert would be a sensible choice if you're traveling during the peak season and want to avoid crowds.
Transportation & Access
Accessibility should be considered when choosing between a trip to the Okavango Delta or the Kalahari Desert. It is beneficial to be aware that safari tours to both locations frequently leave Maun, a town in northern Botswana. Maun is easily accessible because of its international airport and decent road access, which connects to both northern Namibia and the Zimbabwe/Zambia border. But things can be a little different when it comes to getting to these 2 Botswana parks from Maun. Trips to the Kalahari Desert are typically expensive compared to the Okavango Delta.
Wildlife Interactions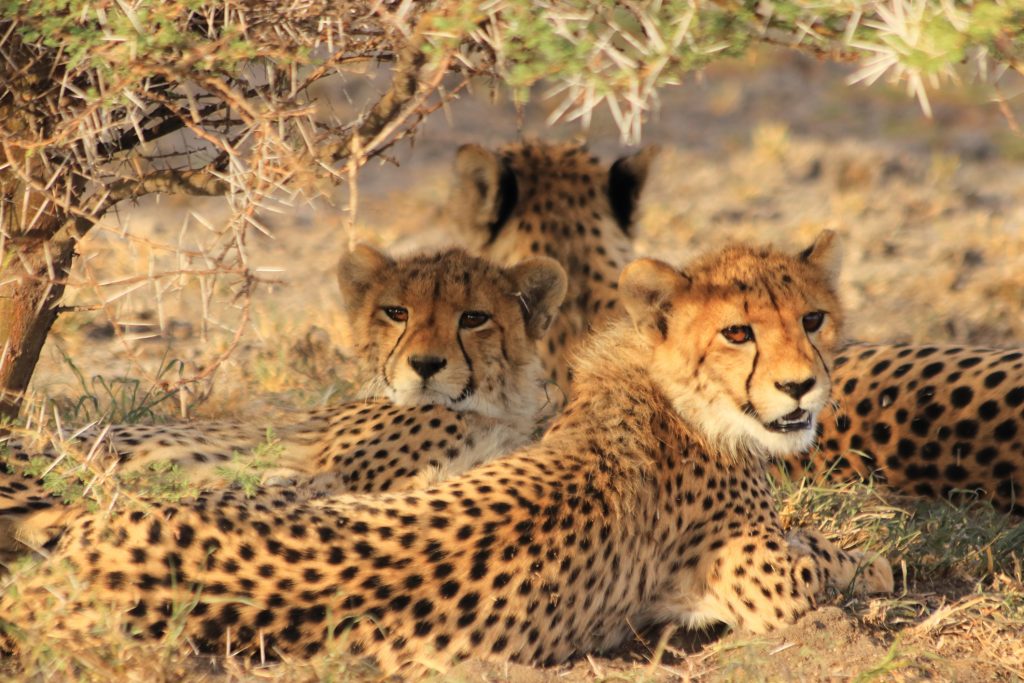 Both locations have an enormous variety of amazing wildlife to see, but the Delta is the only place to observe aquatic animals like hippos and crocodiles.
You can go on Walking Safaris In The Okavango Delta to see some of the spectacular birds and creatures that live there, such as lions, leopards, hyenas, kudus, various antelopes, warthogs, and, most astounding of all, black rhinos. In the delta, it's extremely possible that you may witness elephants, hippos, zebras, buffaloes, giraffes, and wildebeests. On the other hand, the distinctive black-maned Kalahari lion, a subspecies that acts considerably differently from its genealogical relatives, is found only in the Kalahari Desert.
In some areas of the Kalahari Desert, you may also see the magnificent zebra migration and see wildebeests, giraffes, a variety of antelopes, jackals and hyenas, the common warthogs, bat-eared foxes, yellow mongooses, desert-adapted animals like the aardwolf, and aardvarks and if you are extremely lucky, you can come across a honey badger.
Cultural interactions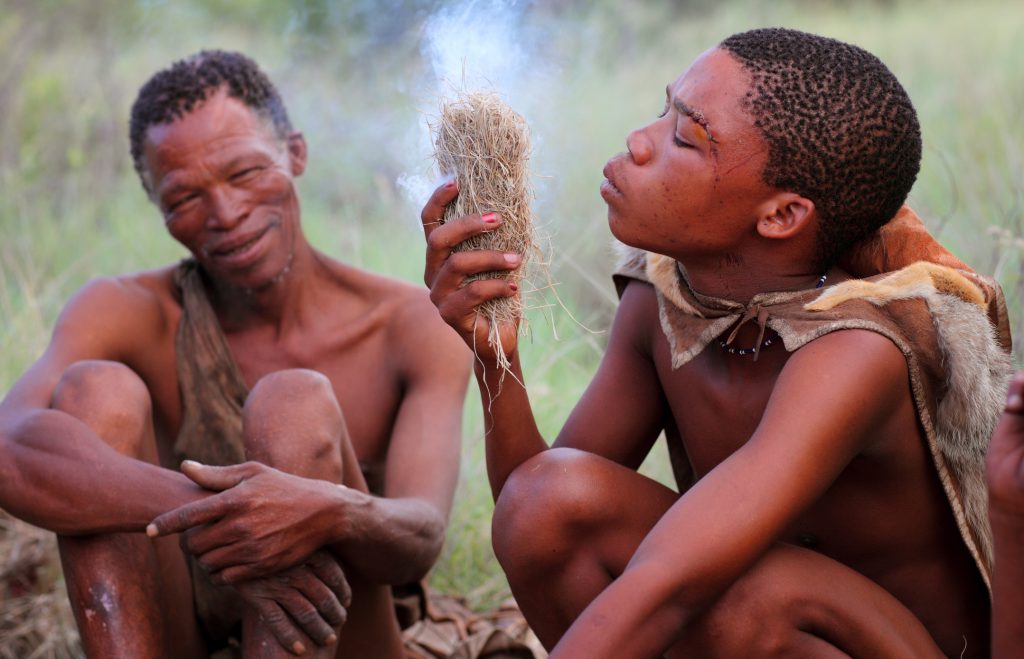 One of the most important aspects of visiting the Okavango Delta is the opportunity to take part in traditional canoe excursions and see how native communities have survived for decades in this unstable aquatic environment. This is a completely unique ecosystem where life has had to adapt. It is one of the largest inland deltas in the world and swells to almost three times its size during the peak. It's fascinating to learn about this from a cultural perspective.
One of the largest communities in the Kalahari Desert is the San people, and many safari trips in this desert environment include visiting local homes and learning about their customs. This gives a special glimpse into a community that has been present in this landscape in a specific way for thousands of years.
Accommodations: Okavango vs. Kalahari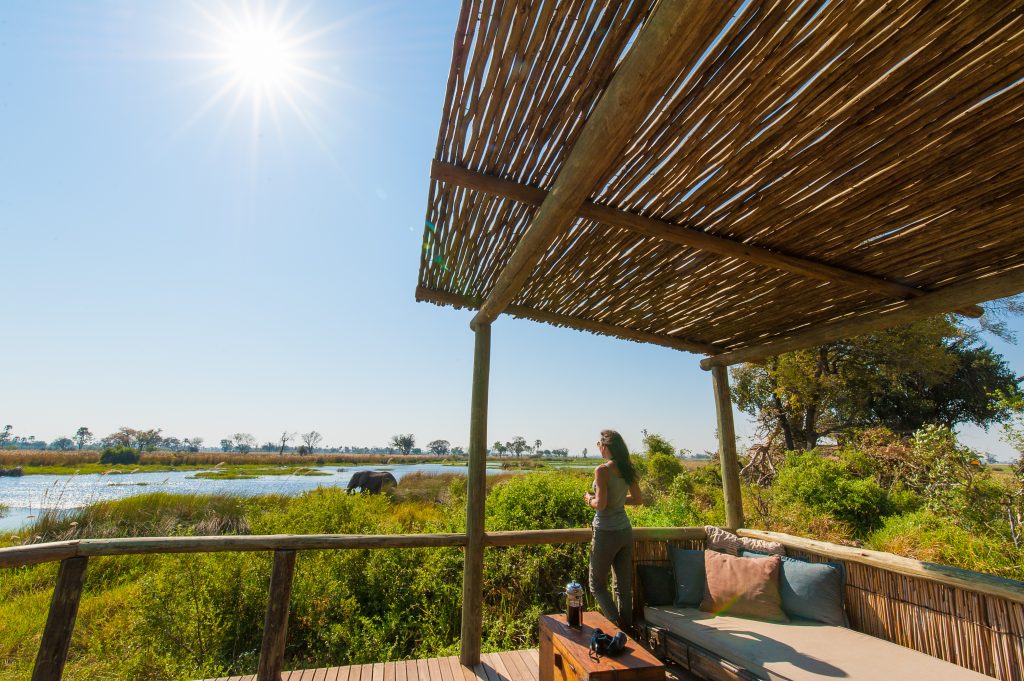 There are many different types of accommodation available in the Okavango Delta and the Kalahari Desert, ranging from luxurious resorts to under-the-stars camping. However, there are more possibilities for lodging in and around the delta area, whereas there are fewer in the desert areas.
Camping typically takes place on one of the many islands in the Okavango Delta, where rustic campsites let you spend a night or two completely submerged in this secluded watery realm.
While camping in the Kalahari is more sandy, the location's high elevation and lack of light pollution make for some pretty amazing stargazing and give the impression that you are virtually on another planet.
Experience the Contrasting Wilderness of Okavango Delta & Kalahari
Both the Okavango Delta Safari and the Kalahari Desert Safari are two unique travel destinations in Botswana. You will never go wrong in choosing either one of them because you will have an amazing and interesting experience either way. If you can visit both places, the better the experience.