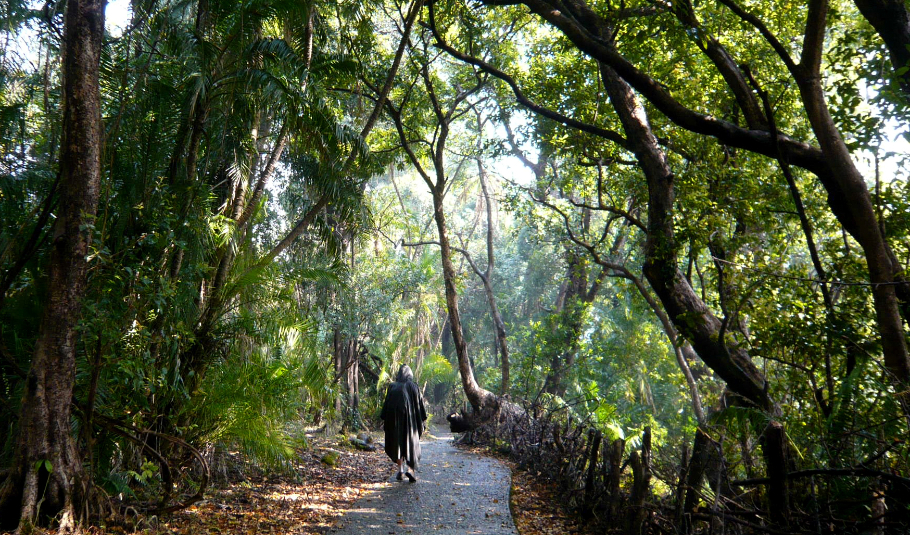 Are you planning a getaway to Victoria Falls, one of the world's most breathtaking natural wonders? Then, you must know that Victoria Falls Tours isn't just about its majestic waterfall; it also boasts a unique area known as the Victoria Falls Rainforest.
Situated primarily on the Zimbabwean side, this ecological marvel is a highlight of many Victoria Falls Tour Packages. Let's dive in to explore this magical destination!
What Makes the Victoria Falls Rainforest Special?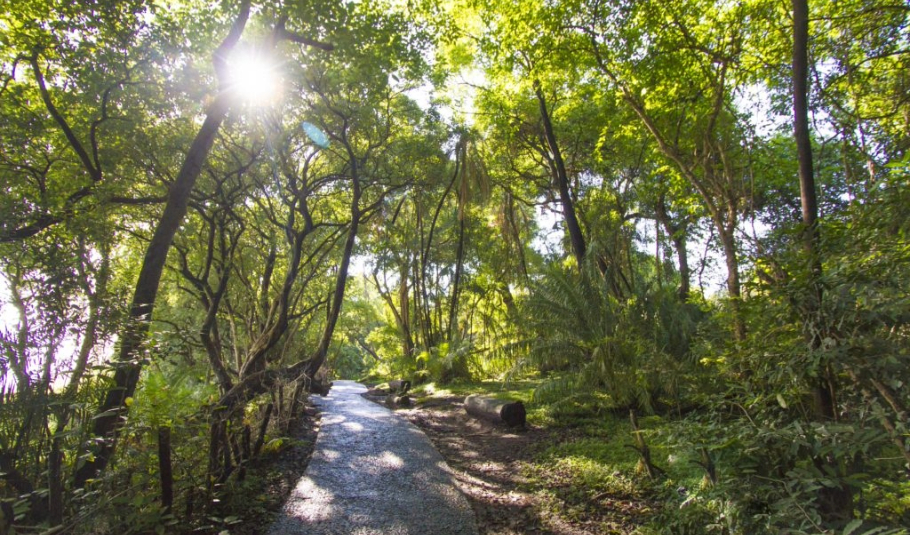 The Victoria Falls Rainforest is a unique habitat nourished by the continuous mist and spray generated by the waterfall. Unlike other rainforests, this area owes its lush, dense vegetation to the never-ending rain from the shadow of the falls.
Key Features:
Location
The Main Section of the Rainforest is in a small part of Victoria Falls Park on the western side. It includes Cataract and Livingstone Islands near the waterfall's edge and is also found across from the Main Falls in Zimbabwe.
Climate
The mist from the falls creates a microclimate, essentially making it 'rain' all the time in this region. Imagine a forest where it rains 24 ×7 as a product of the water vapours arising from the falls. So, when coming for a Victoria Falls Tour, be ready to get wet.
This one-of-a-kind rainforest supports various plant communities, nourishing insects, birds, and mammals.
Worthy To Know: This micro-climate phenomenon makes Victoria Falls one of the few places on Earth where it rains all day, every day, creating a self-sustained Rainforest.
Experiencing the Rainforest
Many of our Victoria Falls Travel Packages offer guided visits to this area. During your Victoria Falls Day Trip, you'll notice:
When the Zambezi River's water plunges into the main part of the Falls, it creates a mist pushed up by rising air currents from below.
As this mist goes up, it forms into tiny water drops that come down again, making it look like it's always raining in certain spots.
Tiny streams flow over the wet ground and down the cliffs, but the strong winds catch them and blow them back into the air. This, in turn, gives the spray effect that everyone loves witnessing during the Trip to Victoria Falls.
The strong winds stop most trees and bushes from growing at the gorge's edge. You won't see any trees or bushes leaning into the gorge itself.
Instead, the main plants of the rainforest grow a bit further back, leaving a fringe area near the edge where only grass and small plants can survive. That's what makes Victoria Falls Travel so unique.
The rising spray can often be seen for miles, particularly in the early morning, adding an ethereal quality to the landscape.
Understanding the Rainforest's Formation
If you're planning a Victoria Falls Tour, you might be surprised to learn that the so-called "rainforest" here isn't typical! It's more like a riverbank plant area, known as a riverine fringe. This area depends on the mist from the falls to thrive.
This riverbank-like vegetation is typical along many rivers in south-central Africa. It suggests this could be what's left of a larger plant area in wetter times.
Over time, the area known for its lush vegetation has moved upstream along with the waterfall. This shift is due to the erosion of the basaltic rock forming the twisting Batoka Gorge.
Dynamic Nature of the Rainforest
When you opt for Victoria Falls Tours and Safaris, you will notice that:
The Victoria Falls Rainforest's size is ever-changing. Technically, its size has shifted as the waterfall's spray has changed over the time.
As the river keeps eroding, expect some future changes.  You will see the formation of new lush areas, like the ones around Devil's Cataract.
Your Victoria Falls Travel Experience: Wet vs. Dry Season
Wondering what to experience during Victoria Falls Tours in the specific season you plan to visit? Here is a brief description:
High Water Season: During your Victoria Falls Excursions, you'll see how the mist creates rain and intensifies towards Danger Point.
Low Water Season: With less spray, your Victoria Falls Day Trip offers clearer waterfall views, letting you see the cliffs' full height and beyond Danger Point.
Plan Your Victoria Falls Trips with Falcon Safaris
The Victoria Falls Rainforest is an ecological marvel that stands as a symbol of the beauty of nature when left untouched and unharmed. From its flora and fauna to its ever-changing landscape due to its geological shifts, it is a living and breathing spectacle that awaits exploration. Make sure to include it on your Victoria Falls Tours, and you won't be disappointed.
At Falcon Safaris, we offer Tours to Victoria Falls, including specialised activities exploring this unique ecosystem. Fulfil your wanderlust by booking your dream tour with us today!