Your visit to Victoria Falls will be made memorable by seeing and experiencing the actual Victoria Falls Activities. Nothing can compare to witnessing the water's overwhelming force propel down the rocks. While also being showered by the spray of one of nature's most spectacular creations.
What if, though we told you that wasn't all? Aside from the falls, the region is renowned as the heart of African Adventure. It's bursting with various adventure activities that'll give your entire Victoria Falls Trip the perfect finishing touch.
A couple of Victoria Falls Activities include White water Rafting and River Boarding. We've made a thoroughly comprehensive guide for the two activities. Let's check it out.
A Comprehensive Guide to White Water Rafting and River Boarding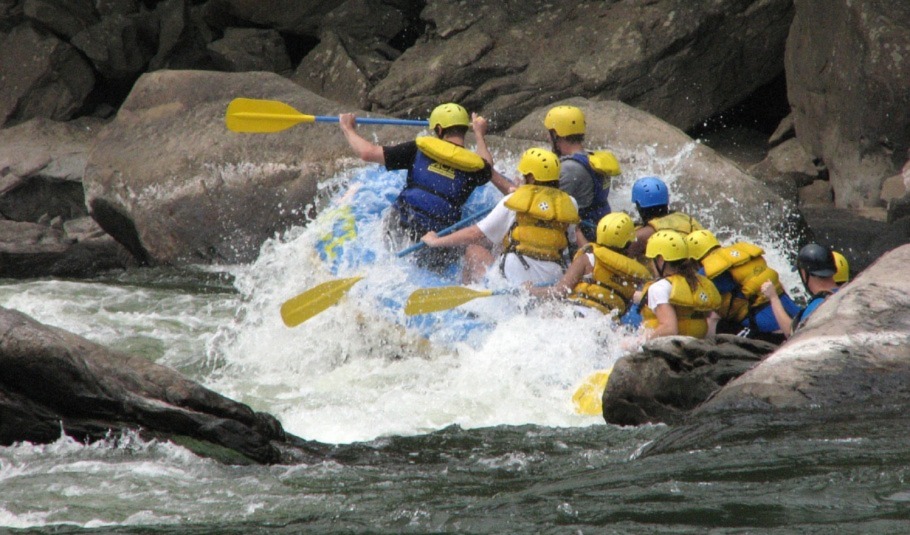 Stick to our following comprehensive guide, and you'll ultimately be able to choose your preferred Victoria Falls Activity.
Victoria Falls Activities At A Glance (White Water Rafting And River Boarding)
An inflatable raft is used in the outdoor recreation activity of white water rafting to travel through a river and its flowing waves. It's usually performed in white water, thus the name. Depending on your river, you can also serve it in varying levels of choppy water.
White Water Rafting was one of the first adrenaline-pumping activities to begin in Victoria Falls.
There are plenty of opportunities to converse and have fun with fellow rafters. And, enjoy the environment while seeing many bird species.
The most recent development in adrenaline sports is River Boarding. It's quite exciting and a must-add to the list of Victoria Falls Activities.
River Boarding offers an exciting whitewater experience.
You'll be wearing a wetsuit, flippers, and a large bodyboard as you swim the Zambezi's rapids.
A helmet and a life jacket will be provided for protection.
It's a dream come true for adrenaline junkies, but river boarding at Victoria Falls is not for the faint of heart or those who shy away from adventure. It was first developed as a rescue method, and it is now Victoria Falls' newest extreme sport. River Boarding is a three-dimensional white water activity, similar to rafting but without the raft.
The Experience (White Water Rafting and River Boarding)
While white water rafting, be prepared to navigate the gorge on foot. Expect to get wet in the mighty Zambezi River and have an unforgettable experience.
Our boats and paddle boats are the two different raft choices.
All you have to do to ride down the rapids in an oar boat is hold on. Paddle boats give you and the guide the option to travel ahead or backward as you go.
On the other hand, in a typical River Boarding activity, you'll start your day with a hotel pickup from Victoria Falls.
And then go to the neighboring shores of the Zambezi River. Then, meet an instructor and talk about the day ahead, safety and all, while enjoying a hot beverage and a snack.
Once at Batoka Gorge, immediately below the Victoria Falls line of waterfalls. You'll start your trip by following your instructor down the steep trail.
Then, armed with an enormous bodyboard, a wetsuit, and flippers, you'll navigate the Middle Zambezi River rapids and surf the waves.
The Ideal Time For The Victoria Falls Activities (White Water Rafting and River Boarding)
The Zambezi River is closed between March and June since it is in the middle of its flood season.
The low water season is the ideal time to go whitewater rafting (August to December).
Compared to the high water season (January to February and May to July), you'll have more experience and navigate several rapids.
The high water season is from Early January to July. And, River boarding can't be done from March to May.
Similar to white water rafting, the low water season (August to early January) is also the best time to go River boarding in Victoria Falls.
How safe are they? (White Water Rafting and River Boarding)
In white water rafting, injuries, and severe harm are extremely rare. And you've gotta give a priority to safety. And, exercise caution.
A helmet and a life jacket will be provided for you. And be accompanied by highly qualified and knowledgeable guides who have received training and are knowledgeable about the river and first aid.
There will also be a rescue squad of guides watching over you and available to help.
Similar to white water rafting, river boarding also places a high priority on safety.
Due to the low water, it is often safer than rafting, but you should still exercise caution. You will be provided with a helmet and a life jacket.
Furthermore, highly qualified, trained, and experienced guides will be alongside us at all moments.
Where can one do the activities? (White Water Rafting and River Boarding)
Rafting in Victoria Falls can be done from both the Zimbabwean and Zambian banks of the Zambezi River. Whichever side you decide to approach is entirely up to you. The experience will be the same. And the operators on both sides are highly skilled.
Zambia and Zimbabwe both provide river boarding. The main distinction between the two sides is that in Zambia you may use a cable car out of the Batoka Gorge, whereas in Zimbabwe you've gotta hike.
The Packing Essentials (White Water Rafting and River Boarding)
You'll spend most of the day outside while white water rafting, so prepare your Victoria Falls Packing List accordingly. And bring plenty of sunscreens (SPF 30 or higher).
Swimwear is advised; shorts, a t-shirt, and comfortable shoes with straps will do; avoid wearing flip-flops because you will lose them.
Bring any necessary prescription medications. As well as the National Park fees (River usage fee), preferably in cash. Take dry clothing with you so you may change after the activity.
While river boarding, it is advised that you know how to swim. Or at the very least have the courage to enter the water.
Secondly, you must be reasonably fit because it is a challenging activity.
Bring a casual T-shirt, shorts, and swimming gear. And, shoes that are lightweight, cozy, and secure on your feet.
A national park charge (for the use of the river) is mandatory and will be collected in person. Tipping is optional. But, you can do it if you have a positive experience.
Which is the More Exciting Adventure Activity?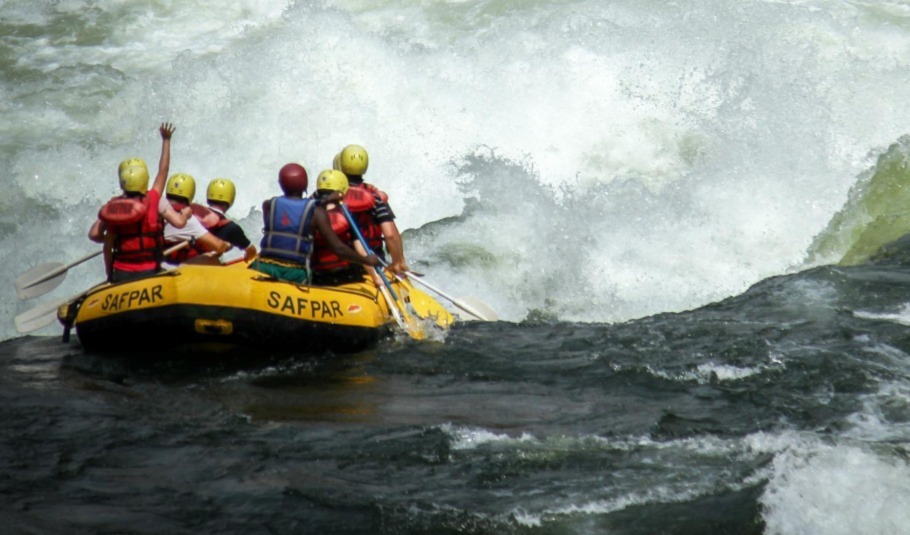 Taking part in an activity like White Water Rafting will be a great choice. Rapids with names like The Terminator, The Washing Machine, Judgement Day, Stairway to Heaven, Oblivion, etc. provide a glimpse of what to expect during the Victoria Falls Tour.
And, while river boarding, you'll exit the raft and engage in outdoor activities including whirlpool rides, river surfing, and splashing. If you like adventure, Victoria Falls River Boarding is a great activity.
Some trips combine white water rafting with river boarding to properly handle the flat water stretches. And the few rapids that are deemed unsuitable for river boarding.
So, you can get the best of both worlds by combining your activities.
Make sure to look into Victoria Falls Packages to get the best deals.
One thing is undeniable though, whatever Victoria Falls Activity you choose, you're guaranteed to have a blast and enjoy an adrenaline-filled experience.
What are you waiting for, then? Contact us to schedule a Victoria Falls Tour. Please don't hesitate to reach us at the following information if you have any specific questions, thoughts, or opinions.
+263 83 284 1840/1 or
Email: info@falconsafaris.com
Choosing the Right Adventure Activity in Victoria Falls
Lastly, whichever adventure activity you choose – White Water Rafting or River Boarding, you're guaranteed to have an awesome time filled with adrenaline. You can choose one or even combine both activities to get the most out of your Victoria Falls Tour.