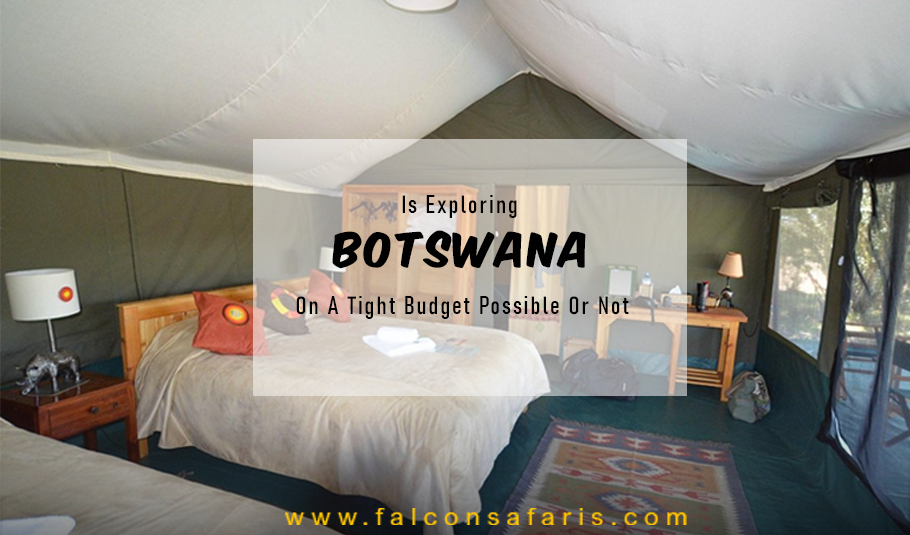 Botswana Safari is a popular activity for tourists who visit the country. While it is true that many safari experiences in Botswana can be expensive, there are ways to enjoy a safari on a tight budget.
We've composed a bunch of ways to keep the costs within a reasonable budget. And, you'll be able to appreciate your Botswana Safari.
Ways To Explore Botswana Safari On A Tight Budget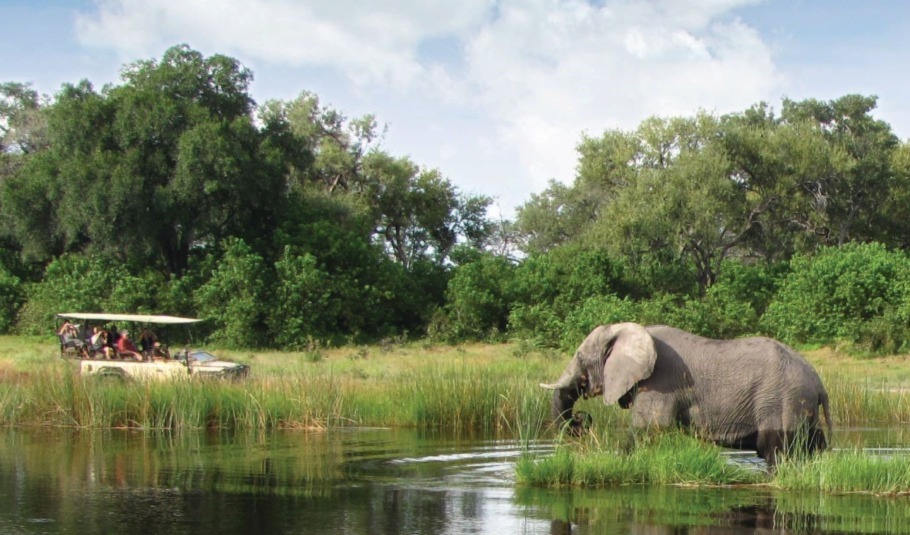 Exploring Botswana Safari on a tight budget is really possible. Here are some tips on how you can explore Botswana on a tight budget.
Steer Clear of the Peak Season
Consider visiting Botswana during the shoulder season, generally in April, May, October, and November. You can score great deals on lodging and 4WD rental. You will also notice reasonable prices for many Botswana Safari Packages like the – Botswana Private Safari, Botswana Self-drive Safari, and Botswana Family Safari.
The peak season is between June and September. And deals are as unusual as sightings of black rhinos. Botswana has plenty of wildlife activity, primarily around permanent watering holes, despite the unpredictable weather brought on by the change in seasons.
The off-season is called the Green Season. Many Botswana Safari Packages are available at discounted prices.
Many Botswana Accommodations also slash their prices during the Green Season.
You'll also get a chance to immerse yourself in the extraordinary Botswana Game Safari.
The majority of the lodges and camps won't be crowded. As a result, you can watch the magnificent Botswana Wildlife in greater solitude.
Although some roads and tracks might become challenging to travel on. The rains will also bring lush landscapes and a wealth of wildlife. Especially, to places like Chobe National Park and Moremi Game Reserve in the Okavango Delta.
Hit The Road On A Botswana Self-Drive Safari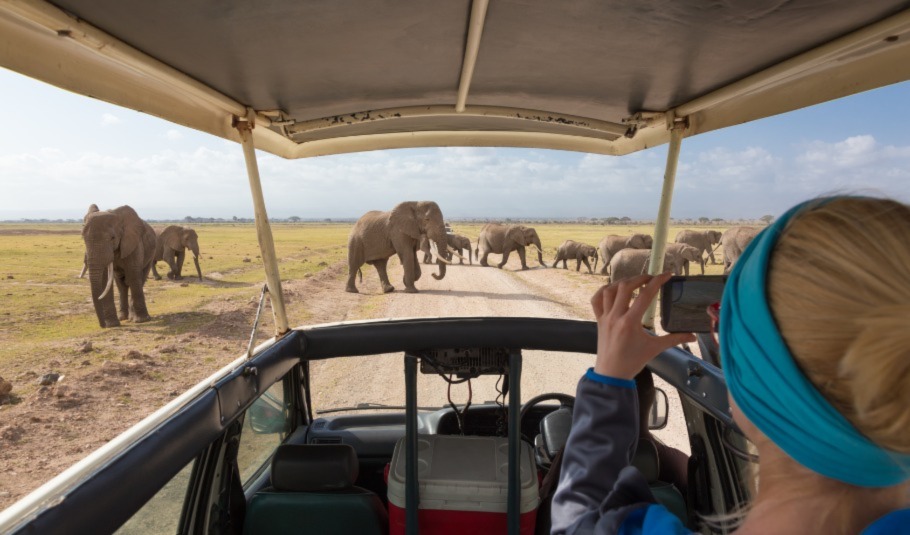 A Botswana Self-Drive Safari is one of the most affordable ways to travel if you feel comfortable operating a 4WD Safari vehicle. A week's rental can be less expensive than a single night at a luxury lodge or camp.
But you must be ready like a good scout:
Make your campground bookings and national park permits in advance.
Avoid driving after dark.
Download an offline map or have a physical map.
Also, consider getting a satellite phone to use in off-grid emergencies.
You can also rent a fully-equipped 4WD Safari vehicle. With cooking gear or a rooftop tent.
An unparalleled experience is a Botswana Self-Drive Safari through diverse landscapes which are complemented by awe-inducing displays of Botswana Wildlife. Nature buffs will be spoiled for choice between the harsh Kalahari Desert, the waterways of Chobe, and the salt pans of Makgadikgadi.
Get Aboard An Overlanding Safari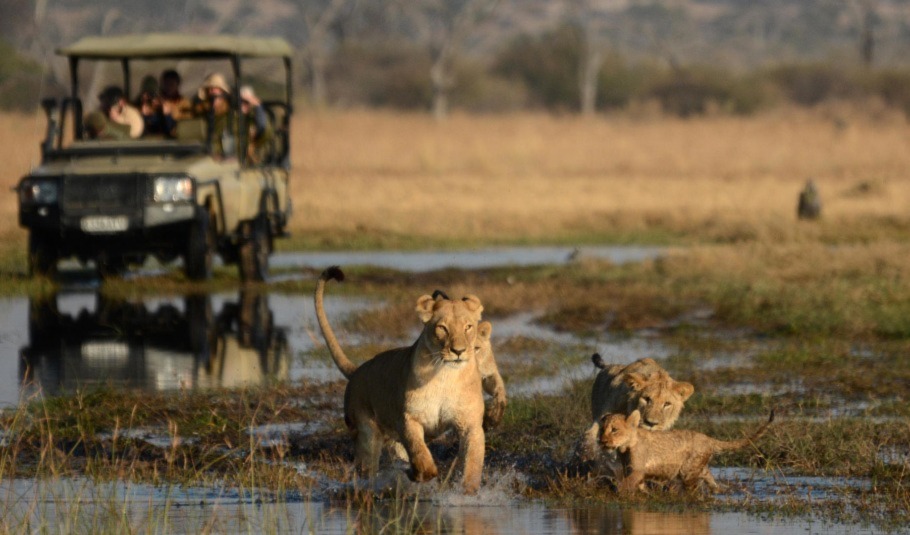 Overland Group Safari are great cost-efficient Safaris. You can book a group Overland Safari as well which will further save you money. They're also a great way to meet fellow like-minded travellers, particularly if you're on a solo Botswana Trip.
The Dry Season May to October is the best season to book an overland Botswana Safari. The animals gather around the waterholes during this time. This'll give you an opportunity for a great Botswana Photographic Safari and take in the peacefulness of the surroundings.
A Small-Group Botswana Mobile Safari Awaits You!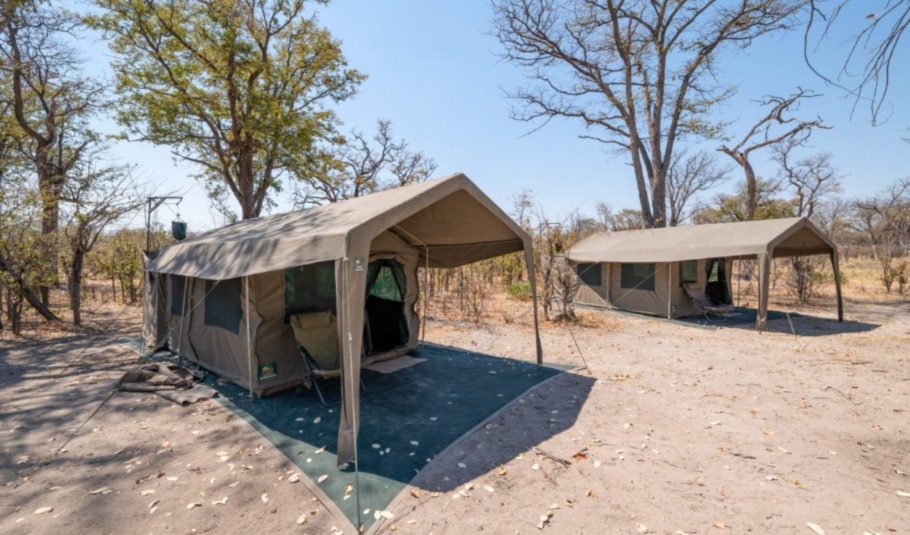 Join a small-group 4WD Safari excursion to camp in various jungle areas, dine under the stars, and leave no trace. When you unzip your tent, the forest will surround you. And, you'll be travelling with a knowledgeable guide who will make locating Botswana Wildlife simple.
For a small fraction of the cost of a high-end lodge, you may upgrade to a fully serviced mobile safari. Where your walk-in tent has a camp bed and an en-suite washroom.
You can get your hands dirty for an authentic African Bush experience by pitching and taking down your tent. You can also wash dishes, and sleep in sleeping bags. It'll give you a great camping experience and save you a lot of expenses.
Set Up A Tent Instead Of Staying In A Luxury Lodge
Although it's not permitted to camp in the wild in Botswana, it has some excellent campgrounds. Choose an unfenced region of a reserve or park if you want to be completely engrossed in nature.
All the sites feature a common washing area with shared showers and restrooms. Some also have fire pits and a faucet. To set up camp before it gets dark, you must reserve a site in advance. Primarily, from June through September.
Or you may choose a more lively location to set up your tent. A likely option is Planet Baobab. You'll be able to take advantage of the open-air dining options, which are all surrounded by majestic baobab trees.
Establish A Base In The Urban Jungle
While staying in Maun, the entryway to the Okavango Delta, Nxai Pans, and the Central Kalahari, or Kasane will give more access to more budget-friendly options. Like restaurants, lodgings and Grocery stores.
You can use the money you save on daylong Botswana Wildlife game drives, Sunset Cruises, and even Botswana Micro Flight.
Ensure To Have Travel Insurance
Make sure to buy travel insurance before your Botswana Travel to protect you in the event of a sickness or accident. It may seem like a bothersome expense. But if you have to pay for expensive medical care, it'll be much more bothersome.
In Africa, cars can easily get damaged, so if you plan to drive, make sure you have insurance to protect the vehicle. Just be aware that for insurance reasons, some rental cars won't let you cross borders. So, make sure to double-check before you cross the border to see Victoria Falls.
Approximate Daily Prices Of Stuff In Botswana
Canoe Trip in Okavango – From $100 onwards, per person.
Scenic Flight in the Okavango Delta (for 45 minutes) – From $100-$150 onwards, per person.
Accommodation in a Luxury Lodge – From $1000 onwards, per person (all inclusive)
Camping in Private Concessions and National Parks – From $20 onwards, per person.
Camping in campgrounds – From $30 onwards, per person
Dinner for two in a Budget Restaurant – From $15-$25 onwards.
Dinner for two in a mid-range Restaurant – From $30-$40 onwards.
Flight from Maun to Kasane – From $40 onwards, per person.
So, if you're planning Safari In Botswana, but you have some budget limitations. Then, follow our guide and tips to have a great Botswana Trip. If you have any queries, doubts/and, or suggestions, feel free to reach out to us at the following details-
+263 83 284 1840/1 or
Email: info@falconsafaris.com
You can check out some of our other blogs related to Botswana
Untamed Botswana – An Unparalleled Botswana Safari Experience
Botswana Family Safari Holiday- A Trip Of Life Time
Experience the Magic of Botswana Safari on a Budget
Botswana Safari can be an amazing experience, even on a tight budget. Consider traveling during the low season and camping to save money. Finally, if you're wondering if exploring Botswana on a tight Budget is possible or not. Then, go through our guide and some tips and suggestions. Like making use of special Botswana Accommodations, and some special types of Botswana Safari. And it'll make your Botswana Trip memorable even within the confines of a tight budget.