Botswana a land of four National Parks, covers vast wildlife and wilderness and is undoubtedly Africa's best tourist attraction. It offers some of the best Botswana Wildlife Safari, game drive, boat drive, hiking, and a lot of other adventures. The long stretched sand dunes of the Kalahari Desert or the Elephant's paradise Chobe National Park make the Botswana Safari experience stand out. Botswana Safari is perhaps the best place to see wildlife in action.
Before embarking on your Botswana Safari Tour you should have some idea about what to expect, so we will give you a glimpse of some of Botswana's Famous Tourist Attractions.
1. CENTRAL KALAHARI – A COLOUR FULL PARADISE!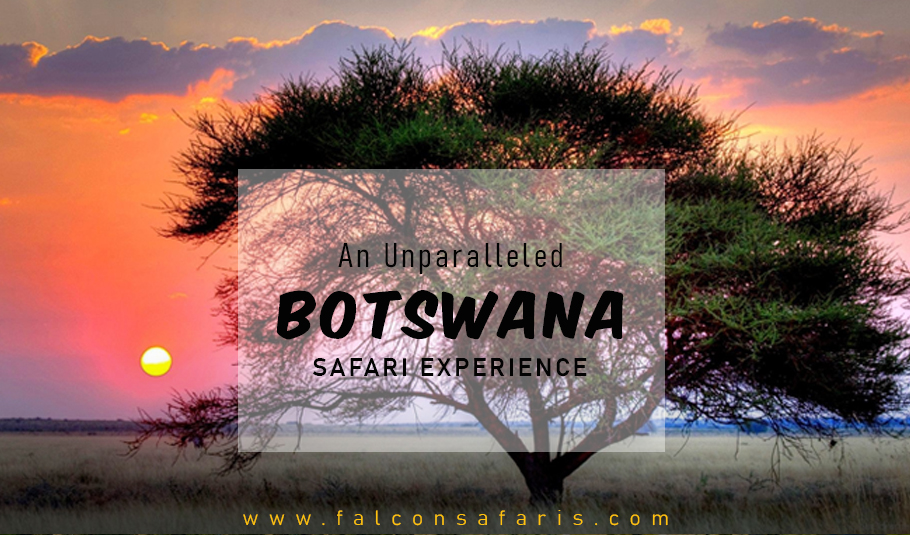 The word Kalahari is derived from the Tswana word Kgala which means "great thirst", the reason behind this name is that here the rainfall is very low in this desert, and the continuous sun rays eventually turn the sand into red color. Not the entire desert remains dry, some parts receive high rainfall. In the northern part, vast numbers of wildlife can be seen like Leopard Tortoise, Zebras, Lion, Cheetahs, Giraffes, and Brown hyenas. An evening in the Kalahari Desert is eye-catching, at night you can witness a cloudless sky with millions of stars lighting up.
And do not forget to meet Bushmen, the indigenous tribe of Botswana, known for their hunting skills. They have a heartfelt connection with their land and nature. The Best Time to Visit Kalahari Desert is in the dry season, between May and June. In Central Kalahari, you can experience Game drives, nature walks, birding, stargazing, and night drive including Bushmen interaction.
2. CHOBE NATIONAL PARK – WHERE THE BIG MAMMALS LIVE.
Located in the North – West of Botswana, it is Botswana's first National Park. Chobe National Park is home to 120,000 elephants. You can witness thousands of elephants crossing the river at a time. For bird watchers, there is no better place than this. Imagine what it would look like when thousands of birds fly together, yes that's Possible on Botswana Safaris Tour.
Apart from all these beautiful creatures, you can see lions and cheetahs roaming fearlessly. The Chobe River is filled with hippos and crocodiles. It's a must visiting place for wildlife photographers. For your Best Botswana Wildlife Safari Experience, we suggest you visit from May to October.
3. MAKGADIKGADI PAN NATIONAL PARK – EXPERIENCE THE GREAT WILDLIFE MIGRATION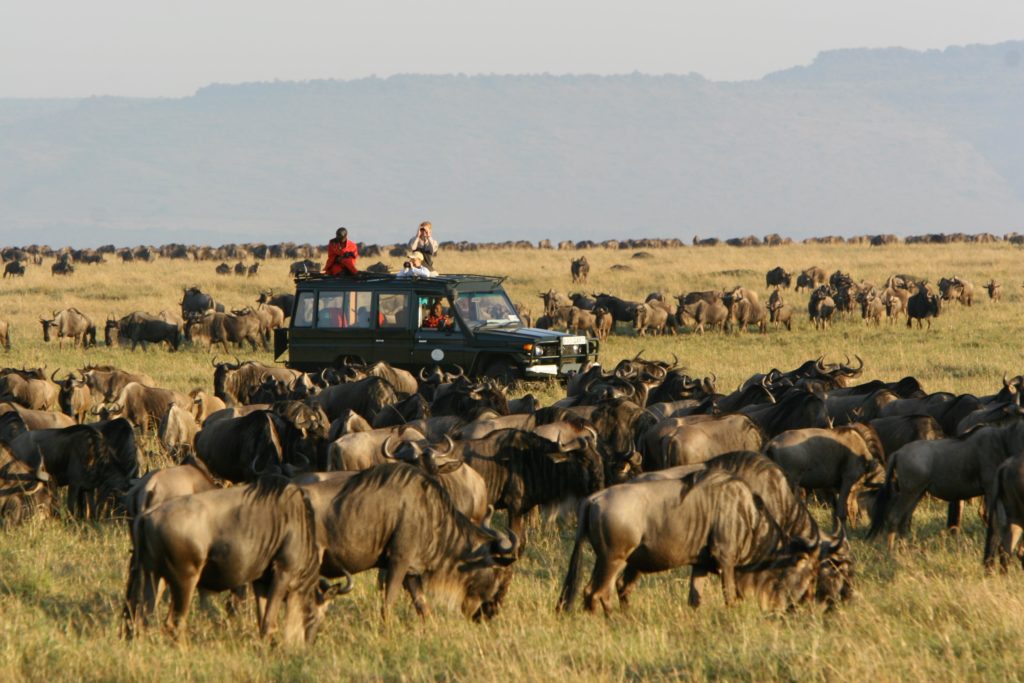 Welcome to the world's largest saltpan. Located in northeastern Botswana, it's a long stretched white landscape with no sign of life. In the evening the sunset makes the sky look spectacular. Although it is a barren landscape the rain pours in between March to December. After rains, this land transforms into grassland and attracts millions of wildebeest and zebras.
The Best Time to Visit Botswana Safari is between the wet months (March to December). This is the place where you can get close to Brown Hyena and the habituated Meerkats.
4. OKAVANGO DELTA – BOTSWANA'S BEST SAFARI EXPERIENCE!
Okavango Delta, World's biggest inland delta and UNESCO World Heritage site a place to spot large varieties of species. This Delta never gets dry the entire year, that's why it is home to vast numbers of animals. Here you can spot a huge elephant population, as well as leopard, lion, cheetah, giraffe, and wild buffalo.
If you love bird watching over 500 bird species are ready to welcome. No matter what time of the year you visit this site, you will never regret it. But still, the Best Time To Visit Botswana will be in the months of June to August. The flood water brings a lot of animals to this area.
5. Savuti -Experience the Unpredictable!
Savuti means mystery and unpredictable. It is located on the east side of Chobe National Park. Savuti is Africa's biggest concentration area. The animals that live in this area are African Wild dogs, Bat-ear dotted Hyena, and Jackal including Cheetah. In the months of November to June, when it rains herds of zebras, antelope and gazelle come back to this grassland. This is the right time to see great wildlife migration.
Apart from animals, you can spot some rare bird species Like Carmine Bee-eater, Yellow-billed kites, Vultures, Ostrich, and Crested Crane. Game drives, Bush Walk, and Bird – watching are the activities that can be enjoyed here.
6. Moremi Game Reserve – Witness the Big Five Safari
If you want to experience an authentic wildlife safari then there is no place better than Moremi Game Reserve. Enriched with beautiful waterways and vast wildlife, it's a perfect place for nature lovers.
This game reserve is located on the eastern side of the Okavango Delta. A place to spot the big five (African elephants, Buffalo, Leopard, and Lion including Rhinoceros). Apart from the big five rare wild dogs can be seen here.
What is the best time to visit?
There are mainly two seasons when you visit…..
One is the dry season from April to October, the best time for wildlife viewing. Another one is in the green season, from November to March, ideal for bird-watching.
At Moremi Game Reserve, activities that you can enjoy the activities like fishing, game drives, birding, walking safari, and a boat cruise. No doubt that Botswana Wildlife Tour has the best wildlife Tour and wilderness. The transition between humans and nature is purely magical. A safari trip in Botswana means a timeless memory. The beautiful landscape, wildlife, and humble people will make you appreciate nature. Come and enjoy Africa's finest wildlife creation! If you are planning a tour trip, our team will help you. We, at Falcon Safaris, offer you the best luxury safari experience that you will find nowhere else.
For more information please visit our website, we would be happy to help you.