Working out the right Victoria Falls Tour Packages is not as easy as it seems. Lots of planning goes into figuring out what the right choice for you is. We at Falcon Safaris understand this obstacle perfectly well which is why we have decided to share our insights in this post.
Below we'll cover each type of Victoria Falls Tour Packages, with a dedicated section for all three (budget, mid-range, and luxury) and offer clues on how to maximize your Victoria Falls Tour experience.
Budget-Friendly Victoria Falls Tours
You'd be delighted to learn that exploring Victoria Falls on a shoestring budget is possible too. These tours are great for solo travellers and backpackers who want to experience the majesty of the Falls while not having to spend too much.
The following are some of the budget-friendly Victoria Falls Tours that we offer at Falcon Safaris:
Though taking on Victoria Falls Tours on a budget is possible, we do recommend the mid-range and luxury Victoria Falls Tour Packages to fully immerse yourself in the range of possibilities that the falls have on display. We'll get more in-depth on this in the following sections.
Mid-Range Victoria Falls Tours
This Victoria Falls Tour Package is perfect for balancing comfort and adventure. Personalized services, flexibility, plenty of activities, etc. are the major draws of these Victoria Falls Tours. Here are some recommendations for primary mid-range packages from our end:
The hype of the above packages is significant for us at Falcon Safaris. Visitors love to choose them and get the most out of their Tour of Victoria Falls. So, are you ready to exhaust all the possibilities that these mid-range Victoria Falls Tour Packages offer?
Luxury Victoria Falls Tour Packages
Luxury Victoria Falls Tours and packages offer a high-end and indulgent experience for travellers seeking a premium vacation. These tours are designed to provide a lavish and personalized experience, plus exclusive access to some of the most luxurious accommodations, activities, and amenities.
Our Luxury Victoria Falls Tours And Packages
With luxury Victoria Falls Tours, you can expect VIP treatment, private transportation, and tailor-made itineraries to suit your individual preferences and interests. In addition, luxury tours often include fine dining experiences, spa treatments, and other exclusive perks that are not available with standard or mid-range packages. Ultimately, luxury Victoria Falls Packages are ideal for those who want to enjoy the best that this destination has to offer in ultimate comfort and style.
Customizing Your Victoria Falls Tour Packages
Here's some interesting news, travel enthusiasts! With Falcon Safaris range of Victoria Falls Tours, you can tailor your Victoria Falls adventure to your unique travel style and inclinations, and needs.
This means no more compromising on your choices! Simply sit down or call one of our travel experts and delve into creating a personalized Victoria Falls Tour itinerary based on what Victoria Falls Activities you'd like to take part in and what sights you want to see.
Inclusions And Exclusions Of Victoria Falls Tours
Understanding the inclusions and exclusions of your Victoria Falls Tour is a vital component of your overall adventure. The following is a detailed list of what's included and what's not in Victoria Falls Tour Packages. This will help you sort out the information.
| | |
| --- | --- |
| INCLUSIONS | EXCLUSIONS |
| Airport Transfers | X National Park Fees |
| Guided Tours | X Optional Activities |
| Accommodation Costs | X Tips for the staff |
| All the mentioned activities | X Visa and Travel Insurance Cost |
| Complimentary Breakfasts |  xxx |
| 24-hour room service |  xxx |
| Cruises on the River |  xxx |
Making The Most Out Of Your Victoria Falls Tour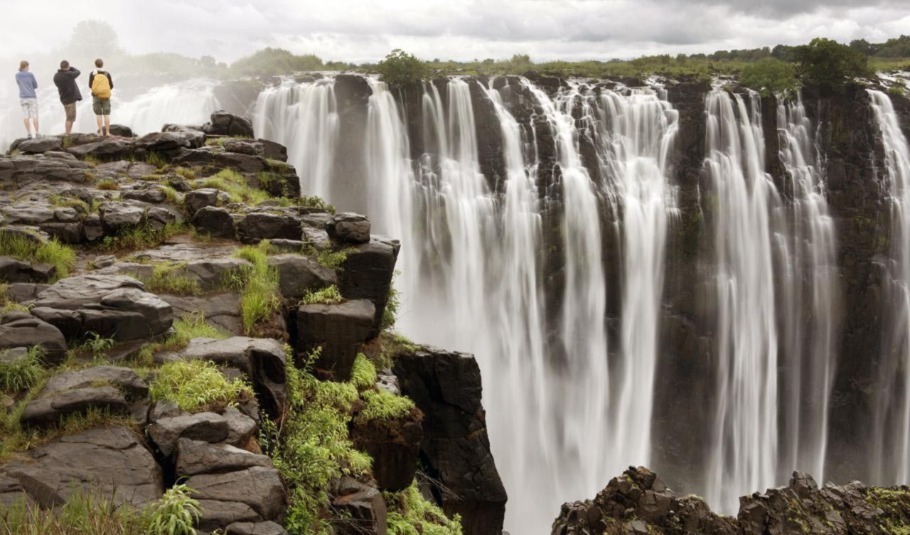 When on a Victoria Falls Tour, it's important to make the most of your time and experience all that this incredible destination has to offer. With a wide range of activities and attractions, it can be overwhelming to plan out your itinerary, but taking the time to maximize your experience will make your trip unforgettable.
One of the best ways to make the most of your Victoria Falls tour is to prioritize the activities that interest you the most.
Whether it's adventure activities like bungee jumping and white water rafting or cultural encounters like visiting local villages and markets.
By planning out your itinerary and focusing on the experiences that excite you the most, you'll be able to fully immerse yourself in the culture and beauty of Victoria Falls.
Furthermore, it's important to be flexible and open to new experiences as well. Sometimes the most unexpected activities and encounters end up being the highlights of a trip. By balancing planned activities with some spontaneous exploration, you can maximize your Victoria Falls Tours experience.
Explore Victoria Falls In A Personalized Travel Style!
Everyone has a unique travel style and what suits one individual's preference might not be ideal for the other. This is also the case for Victoria Falls Tours and with the help of the above information, you can choose what kind of package suits your needs best and travel to and around in a personalized travel style.